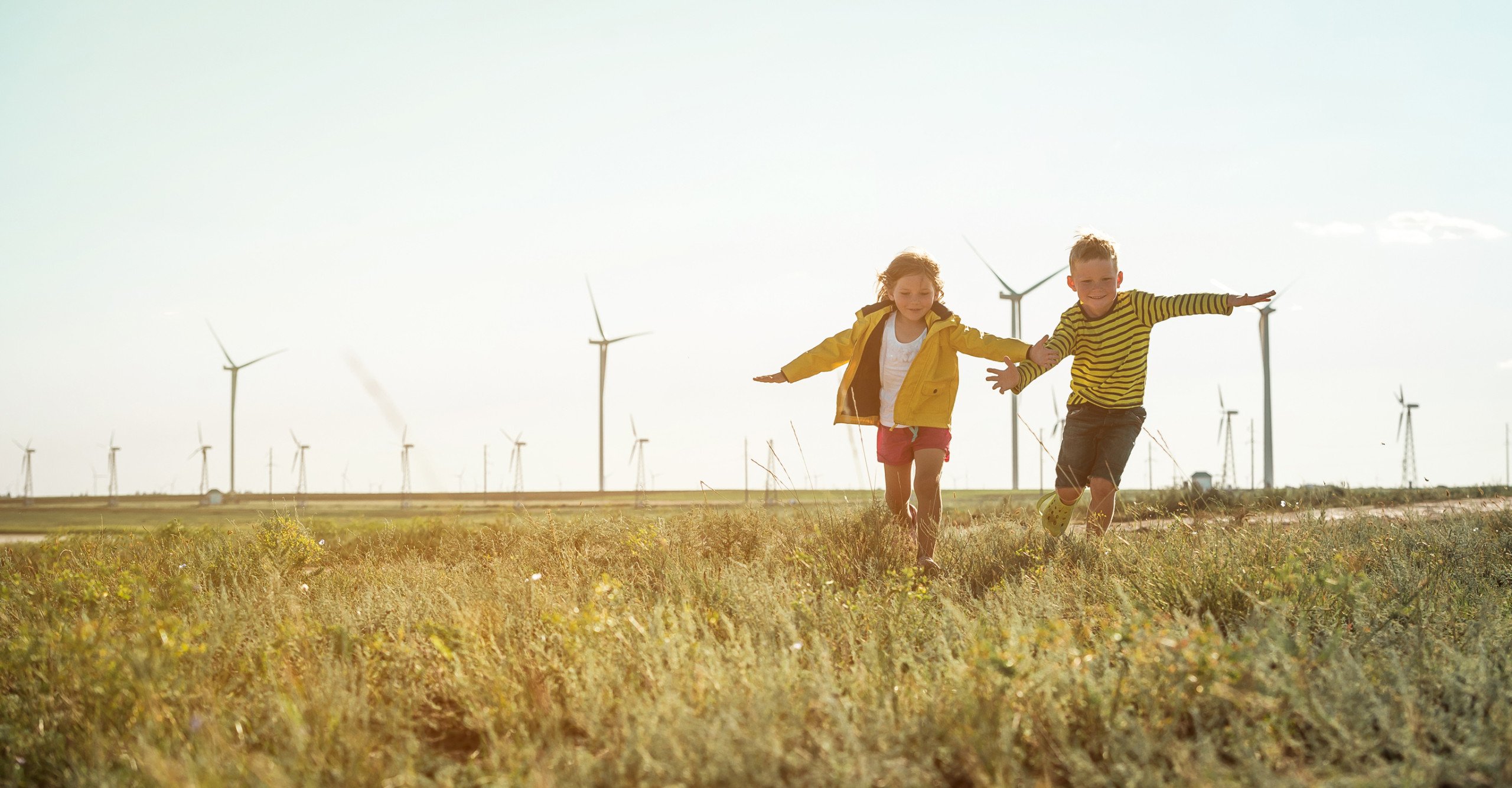 Community Outreach Programme
How we're helping those that need it most
Our Community Outreach Programme has been developed specifically to support our local community. Our continual efforts are an integral part of our overarching strategy, and we are committed to helping local schools, sports clubs, charities and more to thrive and succeed.
We pledge significant donations back into our local area, providing help and assistance to those that need it most. Along with monetary support, we will also work closely with local establishments to provide resources and materials to enable their growth and development.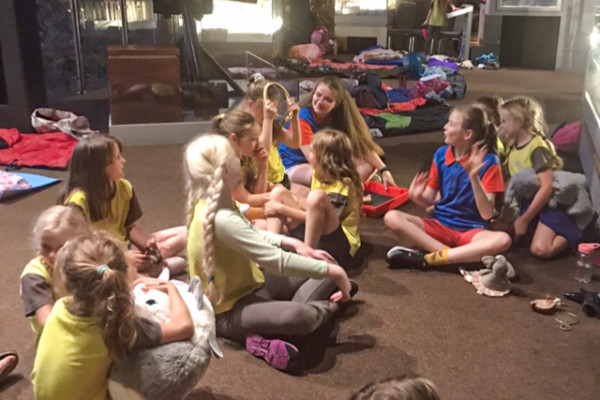 Donation for Earls Colne Rainbows, Guides, and Brownies Trip
With many of our employees and their families residing in the local area, we were delighted to be given the opportunity to assist with funding a special sleepover at Colchester Castle for the Earls Colne Rainbows, Guides, and Brownies. 
Our contribution allowed for 35 girls to attend the event (plus drinks, snacks, and breakfast!), easing the financial burden on parents and ensuring that no child missed out on the opportunity.
Brown Owl, Karen Steels, said: "Thank you so much for your amazing offer of the extra funding for the girls trip. The girls had an amazing time and the buzz and laughter around the castle was lovely and so heartwarming. The donation that we received from you was amazing and really helped support the girls trip. Thank you so much again."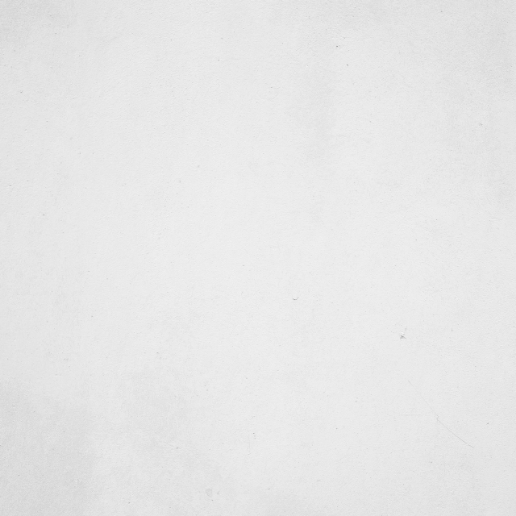 Easter Eggs for Local Children
Sales & Estimating Manager, Sam Hayden, paid a visit to both Pine Trees Children's Day Nursery and Earls Colne Recreation Club ahead of Easter to hand deliver over 75 chocolate easter eggs for local children.
The impact of the rising cost of living has had an effect on everyone, which is why we wanted to do something to ease the pressure on parents.
With both of these establishments on our doorstep, they were the perfect fit for our ongoing strategy of supporting the local community.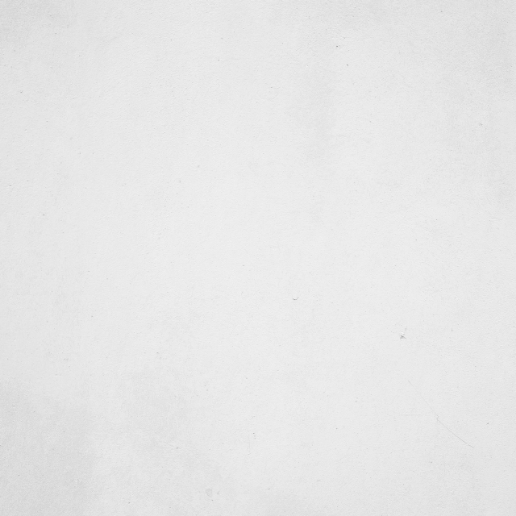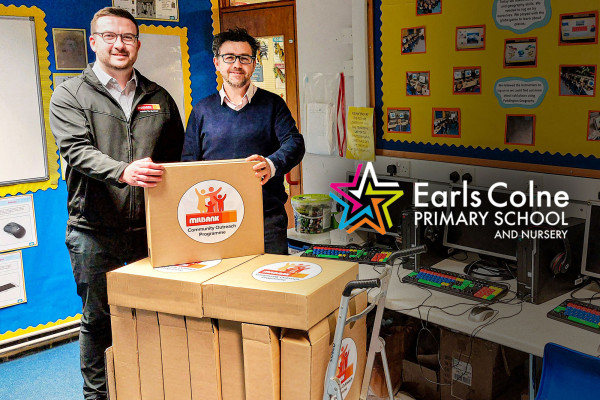 Computers for Earls Colne Primary School
Sales & Estimating Manager , Sam Hayden, was thrilled to visit Deputy Headteacher, Neil Woodcock, at Earls Colne Primary School to deliver our donation of 17 computers to their ICT learning centre.
The schools dedicated computing lessons teach children how to use a range of common programmes effectively; how to create code both on-line and using a range of hardware; how to use technology to communicate effectively; and how to ensure that they stay safe when using the internet and social media.
Our computers will allow the school to both increase their teaching capacity for lessons and serve as essential replacements for old machines that are no longer up to scratch.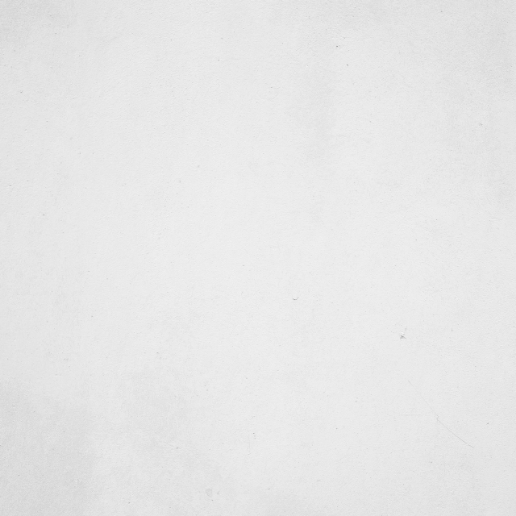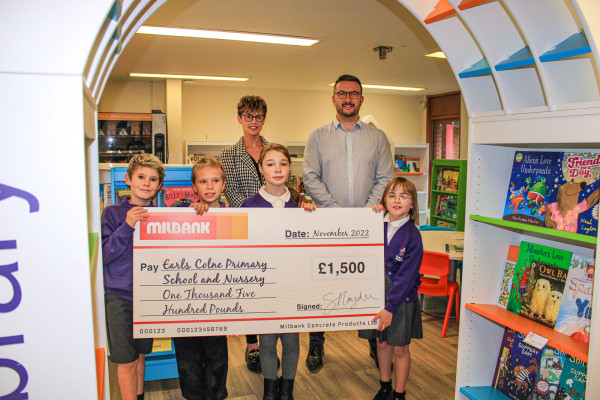 Donation for Earls Colne Primary School Library
We are proud to continue our support of the local community with a donation to Earls Colne Primary School and Nursery which will go towards books for their new library!
Sales & Estimating Manager, Sam Hayden and Supervisor, Lisa Hill visited the school to hand deliver our donation and received a special tour by four students who have been helping to categorise the new books and who were excited to showcase the new space.
Giving back to our local community is a key priority and we are passionate about supporting initiatives which build and provide for the development of our youth.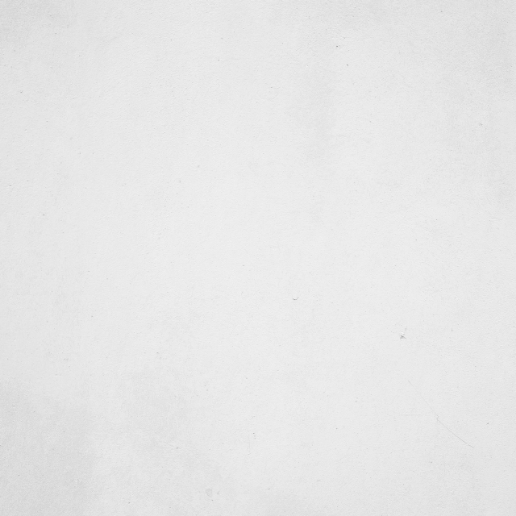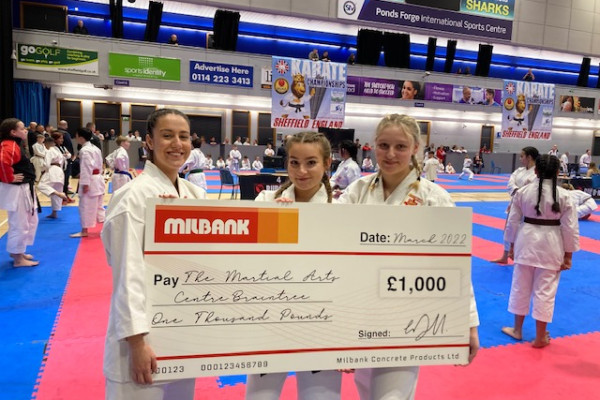 Supporting the Martial Arts Centre Braintree
When we were contacted by The Martial Arts Centre Braintree and heard all about the achievements the young ladies there were making, we knew we had to do something to show our support and get involved.
We were delighted to offer a £1,000 donation to contribute towards the cost of attending the World Karate Championships in the U.S.A. in July, where Isla, Evie and Abbie have been chosen to represent Karate England – an extremely exciting opportunity and one to be immensely proud of!
Chief Instructor, David Wilson, said: "the support you have provided to the squad is used exclusively for the benefit of the athletes. Your funding has helped cover their air fares, hotel, competition Gi's (training suits) and World Championships entry fees at no cost to them."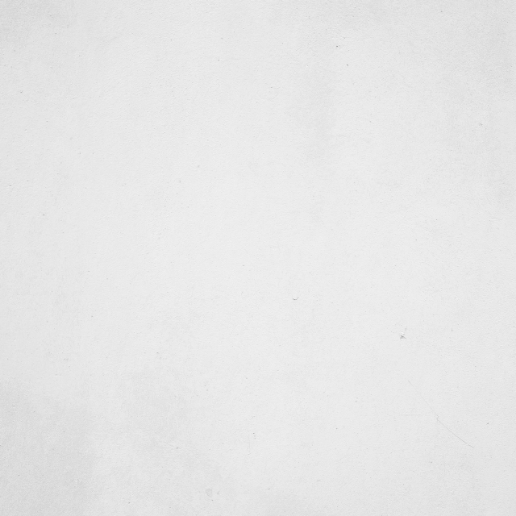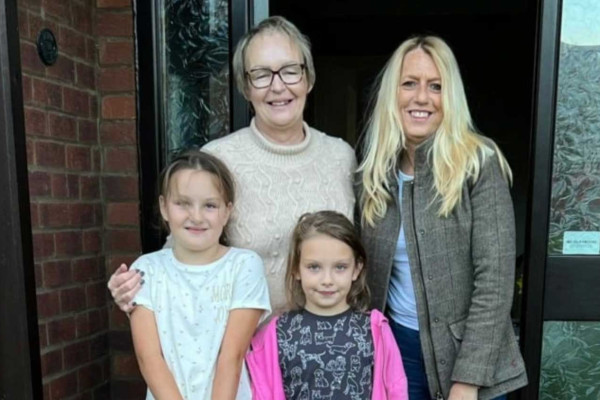 Donation drive for local Ukrainian refugees
Simone Christie, Procurement Co-ordinator, organised two successful donation drives for a Ukrainian family staying with local host in Copford, Colchester.
The family arrived in May 2022, leaving behind their father, grandparents and friends and had very little when they arrived with their host Shirley. Since then, the family have been working on improving their English and the girls have been focusing on their studies, attending both a local school in Colchester whilst also completing additional Ukrainian home schooling in alignment with Ukraine requirements.
Shirley wrote: "Thank you and everyone again for the huge kindness and generosity shown to my Ukrainian family, I wish you could have seen their faces when they opened everything, it was pure joy! Ira cried she was so overwhelmed, the girls are prancing around in their dressing gowns as we speak, they are so happy, and we are all blown away by the kindness."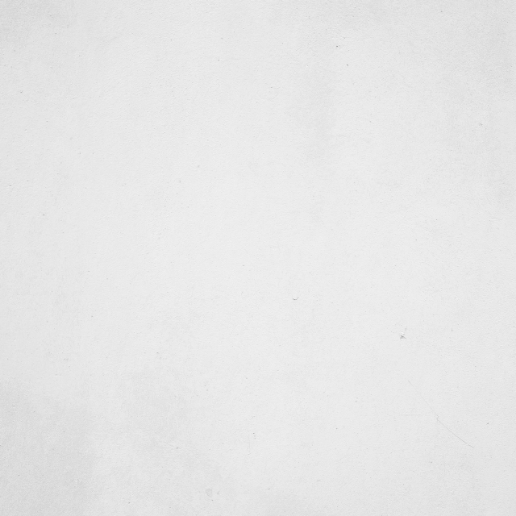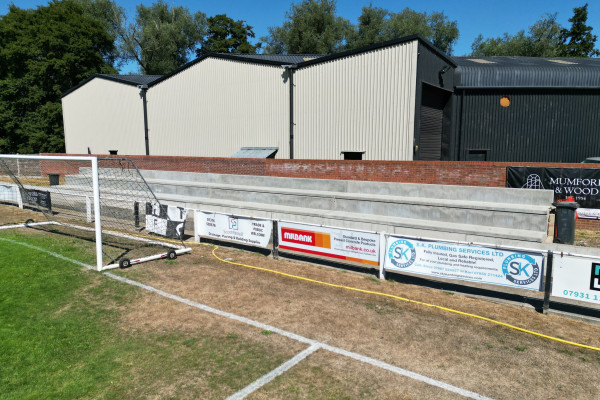 Proud to sponsor Halstead Town Football Club
As a main sponsor for Halstead Town Football Club, we were thrilled to be able to support them further with a range of donated precast concrete terrace units to enable them to add an additional standing spectator stand within the ground.
Carl Pearse, HTFC Chairman, said: "I am pleased to advise the finishing touches have been completed to the 'Milbank Step End Stand'. As you will see from the photos, it looks really good and would like to thank you guys for all you have done."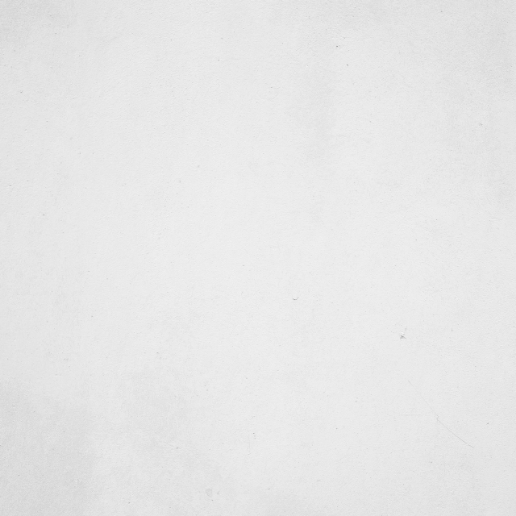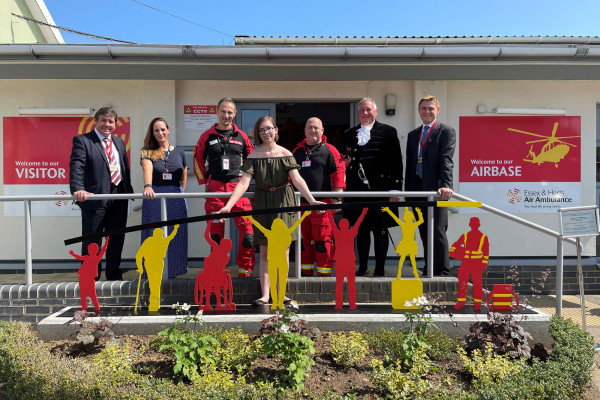 Supporting our neighbours at the Essex & Herts Air Ambulance
We were thrilled to see the unveiling of the new Essex & Herts Air Ambulance 'Supporting Us, Supporting You' sculpture, the result of the charity's sculpture Design Project, in collaboration with Harlow College, which takes pride of place at the airbase entrance, right outside our HQ at Earls Colne Airfield.
A team of our manufacturing specialists donated, poured and trowelled the concrete base for the sculpture to sit in, allowing it to be admired and enjoyed for years to come.
Kiera Harkett, Art and Design Student at Harlow College, said: "When visitors see "Supporting Us, Supporting You" I would like them to think about the life-saving work the charity does, making them aware of all the diverse people who play their part, as well as those that are helped every day, and to ultimately appreciate everything that EHAAT has done and will continue to do in the future."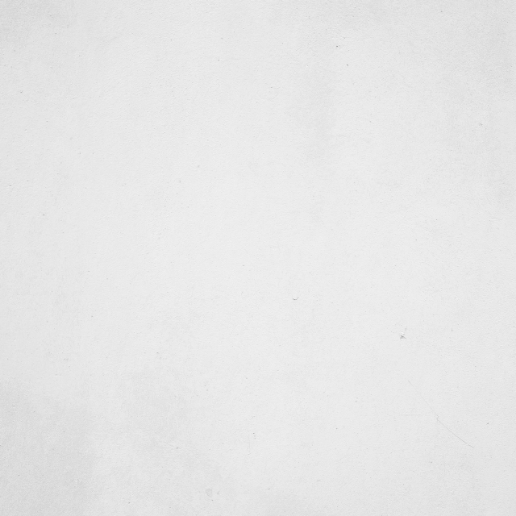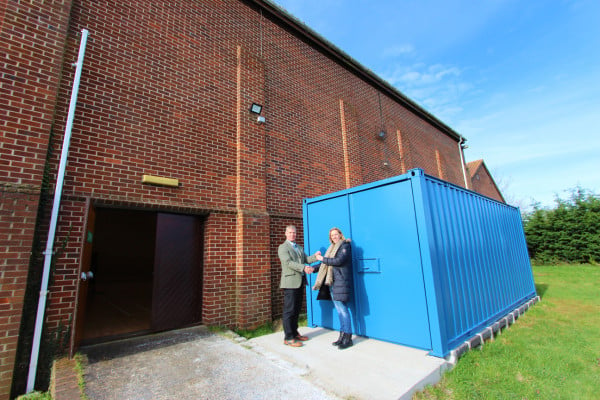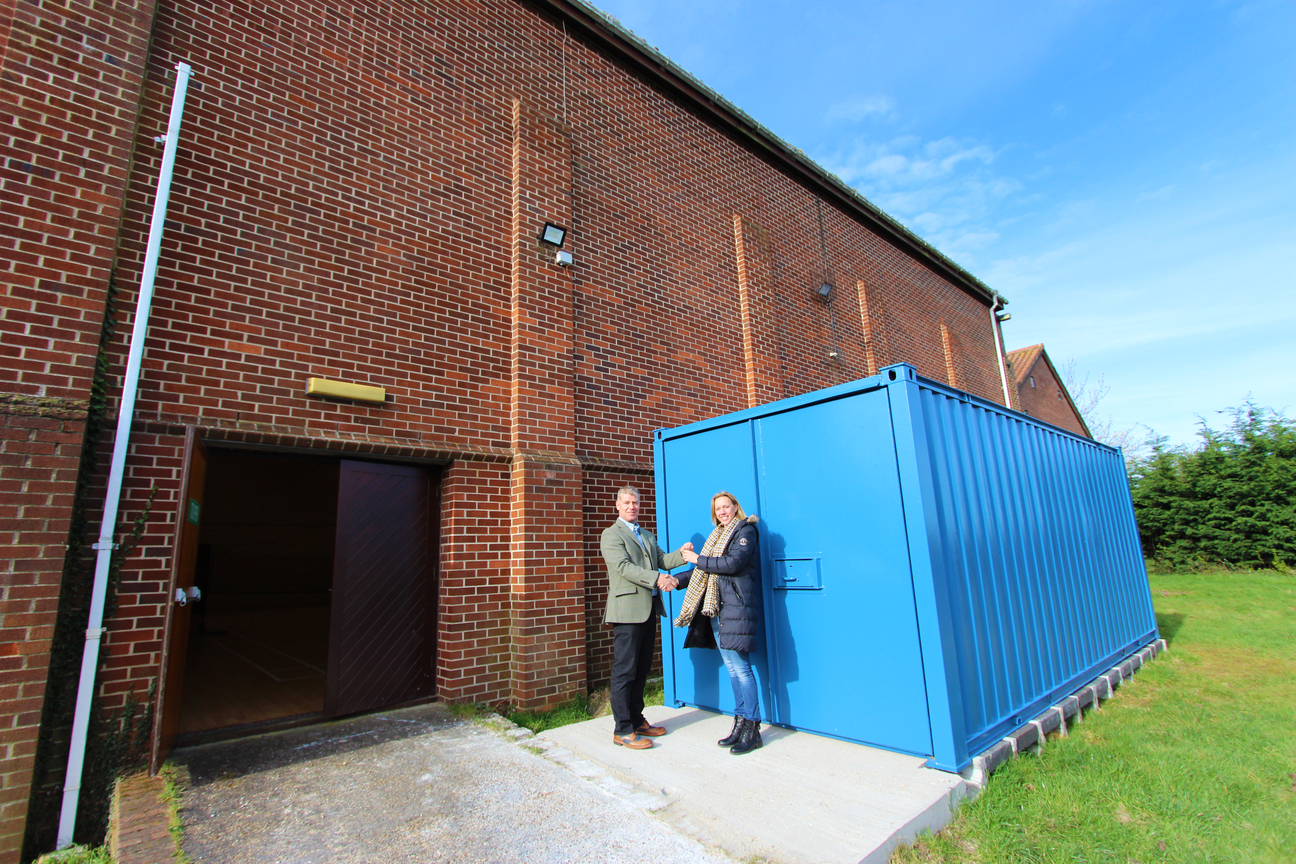 Supporting Earls Colne Recreation Club
We were contacted by Earls Colne Recreation Club to see if we could assist with the installation and positioning of a shipping container, acquired to help with the storage of and easy access to the clubs sporting equipment and furniture.
Wanting to help, one of our dedicated installation teams spared a day from their busy schedules to help build the base, comprising of both a poured concrete ramp and our beam and block flooring system, outside the club's gym.
Additionally, with the assistance of Cadman Cranes, the container was collected from Gosfield airfield and taken to the location at ECRC.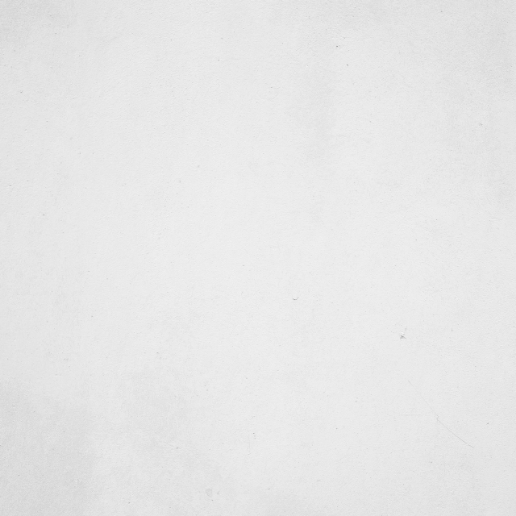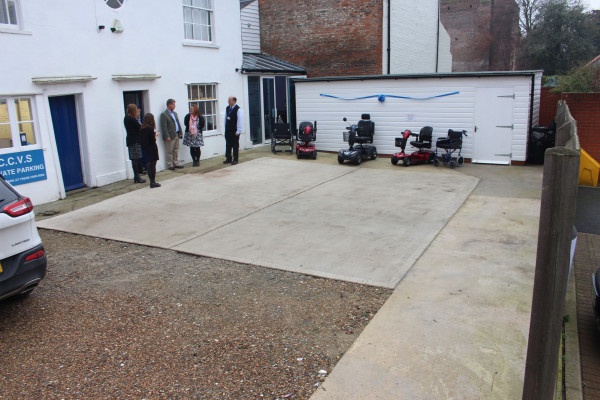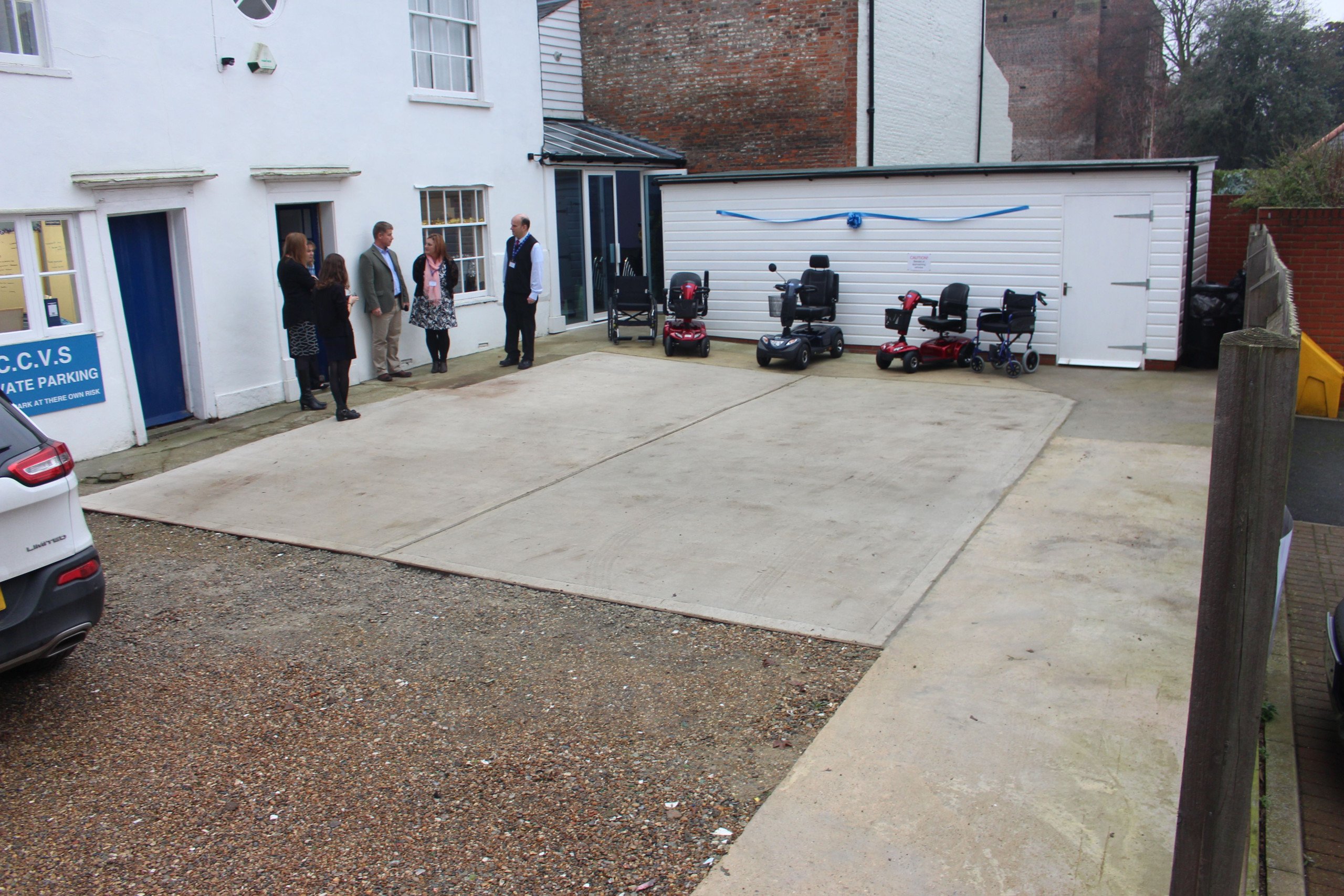 Assisting CCVS with their relocation to Winsley House
We have a strong connection to the local community and have been actively involved in various community support projects. When we were approached by Colchester Community Voluntary Services we were delighted to be able to help them provide their shop mobility customers with a more practicable and safer car park and access route at their offices in Colchester.
This vital project allows those with mobility issues to hire electric and manual scooters and access the town centre independently with freedom, confidence and dignity.
Chief Executive Tracy Rudling commented, "Without the support of Milbank Concrete Products and the team they enlisted who united to complete this job, we wouldn't have been able to provide a safe surface for our members. We are extremely thankful and know this will have a huge impact on the successful running of this project."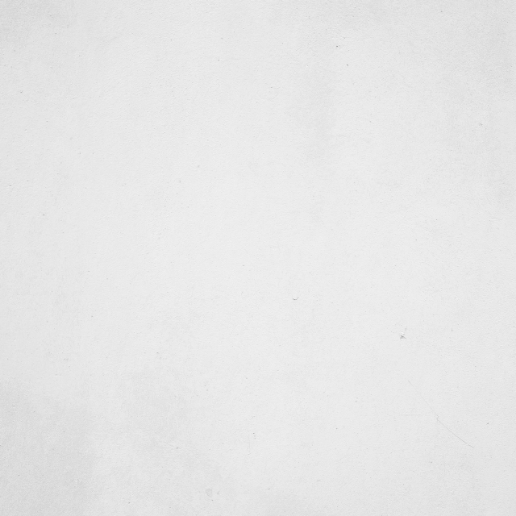 Contact Milbank today
We are experts in precast concrete product design, manufacture, delivery and installation.
Get in touch to find out how we can help you.