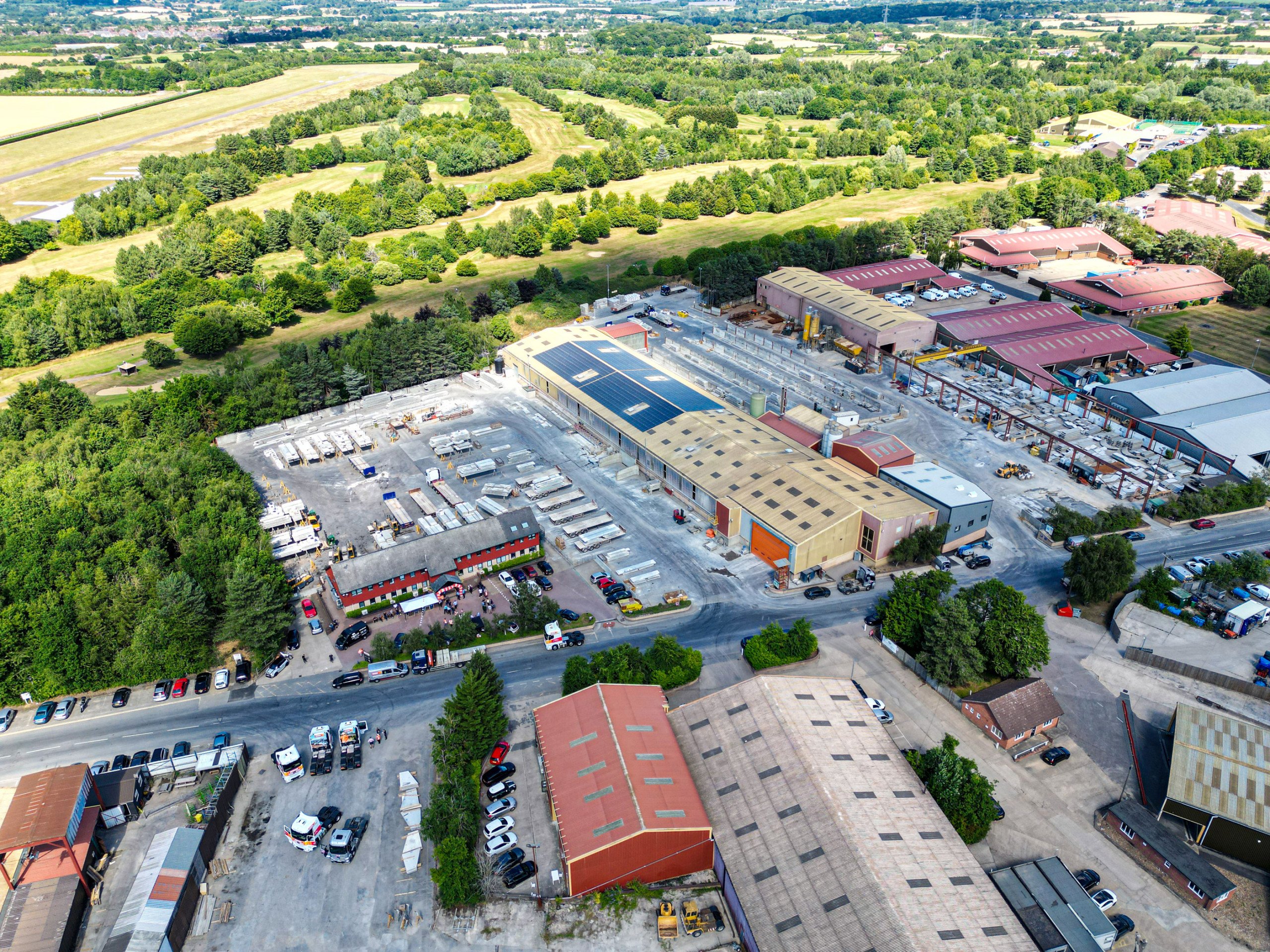 About Milbank
Concrete Products
For more than 75 years, we have dedicated ourselves to providing an exceptional level of service within the precast concrete industry. From design and manufacture to delivery and installation, we offer the most comprehensive concrete product service across the UK, providing a range of standardised and specialist precast concrete products.
Our people are at the heart of our business, whether producing a product, quotation, or piece of advice, or supporting our clients and local communities. We strive to be a rewarding place to work where our people are happy, supported, rewarded, and motivated to go the extra mile.
Contact us
Based in the beating heart of the Essex countryside
Our manufacturing facilities, offices and transport hub are located near Colchester on the border between Essex and Suffolk in the UK.
With the A12, M11 and M25 all nearby, we are well positioned to offer a competitive concrete products service to London & the Home Counties, East Anglia and the Southeast of England.
Alongside our flagship prefabricated concrete products, we also supply an array of specialist concrete products to most parts of the UK. We like to see ourselves as more than just a precast concrete manufacturer. Putting our customers first, we are solution providers, with a mission and vision to deliver a continually exceptional level of service.
An integral part of the construction industry for over 75 years
Geoffrey Milbank patents his design for precast concrete reinforced beams and establishes Milbank Floors Ltd. in Howe Street, Chelmsford, Essex.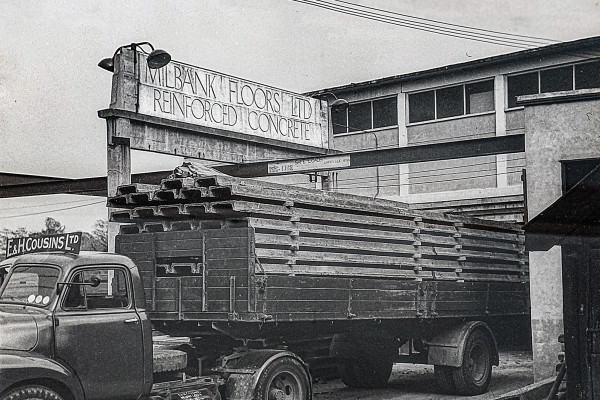 High tensile wire becomes available and the manufacture of prestressed concrete floor units commence with inverted channel beams and concrete beam and clay pot floors being the initial products. Geoffrey Milbank dies and John and Jim Milbank join the business.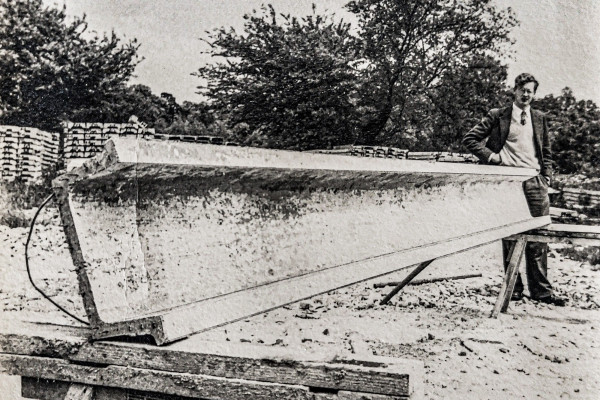 Further investment and development allow Milbank Floors Ltd. to begin the manufacture of precast concrete stairs, providing the industry with a full-package solution.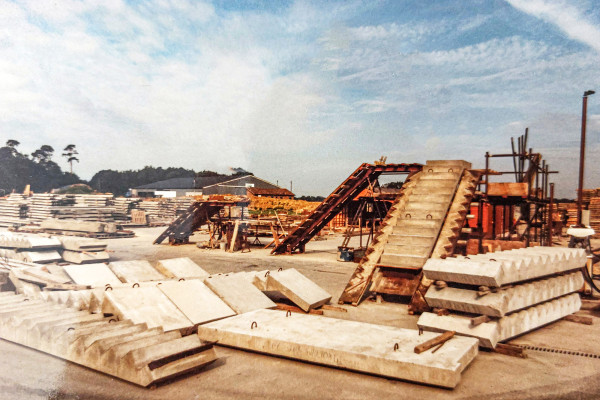 Milbank Floors Ltd. commence production of a new type of floor construction, comprising 150mm concrete beams with standard building blocks spanning between them. Beam & Block is born. Milbank moves to Earls Colne in 1984.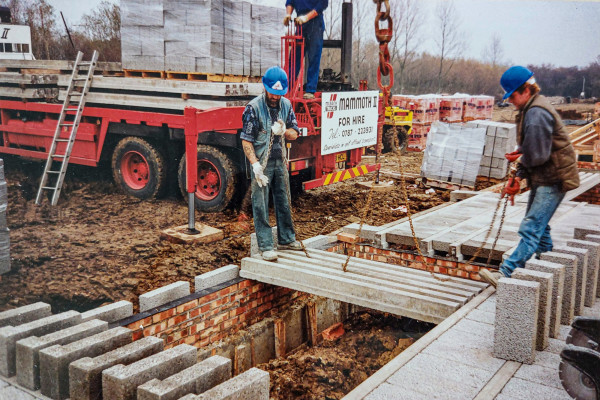 The factory building was extended, a new concrete batching plant added, old moulds removed and replaced with 4 new T-beam beds and 7 Hollowcore beds. Hollowcore production commences.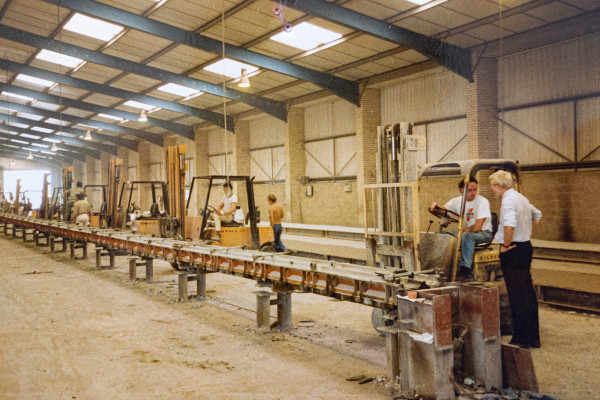 Additional land is taken on (Yard 2) to create more storage space and build a factory for specialist precast, bringing the manufacturing inside. Precast had been produced outside in Yard 1 until this time.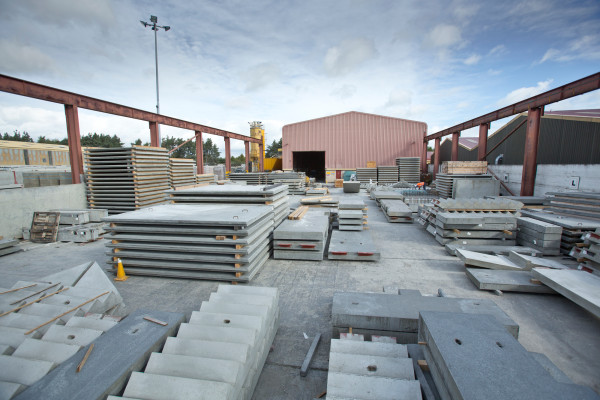 Sean Milbank joins the business and Milbank Concrete Products Ltd. is born. Agricultural Silage Clamp and Kallisto Curved Stair production begins.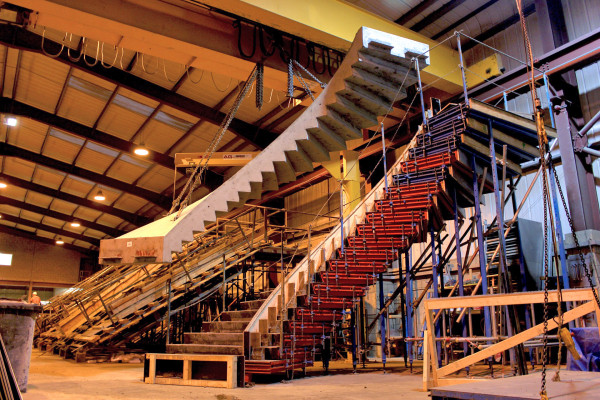 Milbank Group Ltd established following the acquisition of Cadman Cranes Ltd.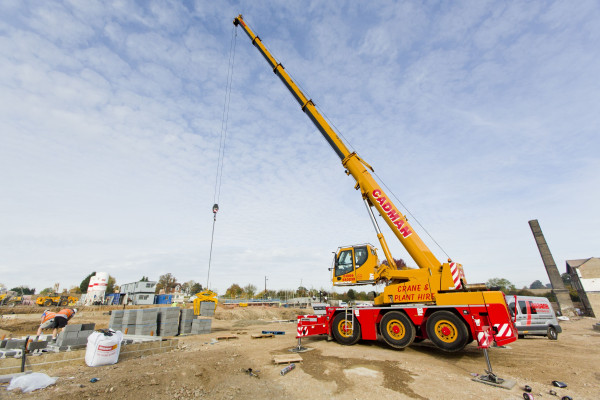 Sustainability strategy established and 100% of manufacturing and yard vehicles switched to HVO biofuel – a sustainable alternative to regular diesel, complimenting biomass boiler, electric charging points and water recycling. Chris Pygall joins as MD.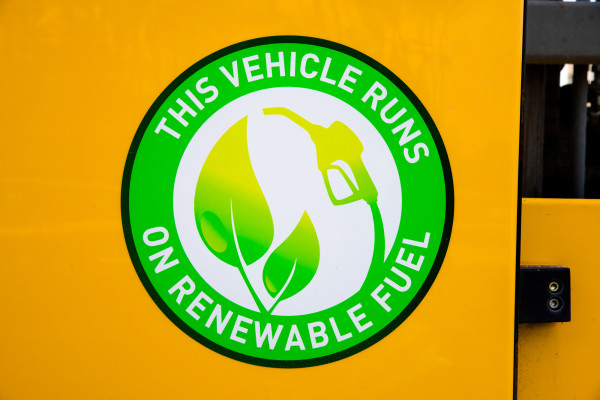 Considerable investment on solar energy see's 50% of our hollowcore and beam factory powered by renewable energy. Roadmap to net-zero established and monthly reporting begins on sustainability KPI's.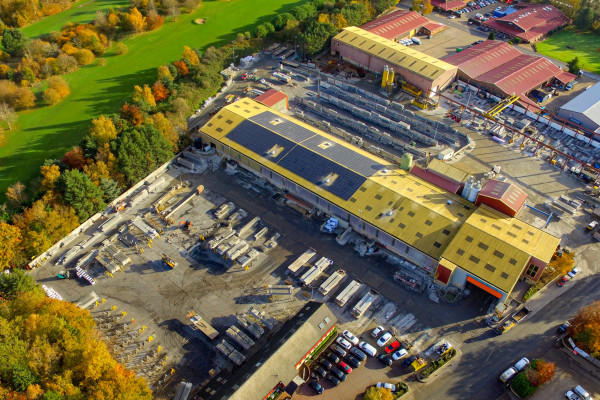 Precast concrete products for every requirement
We pride ourselves on offering a diverse range of precast concrete products including;
1/2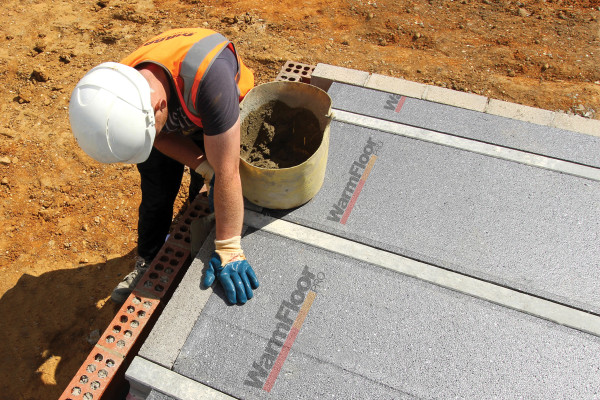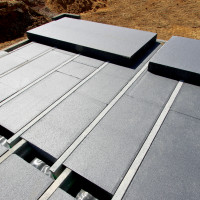 Precast concrete products for every requirement
We pride ourselves on offering a diverse range of precast concrete products including;
2/2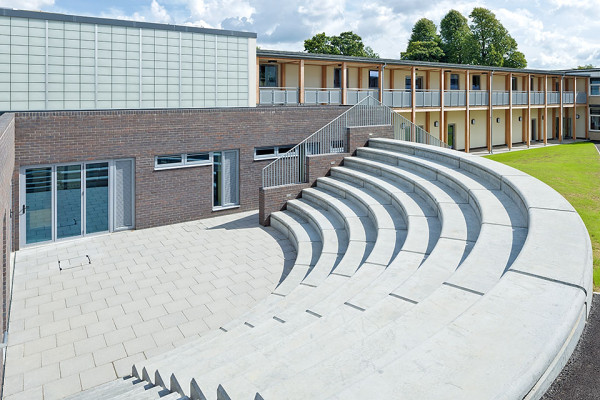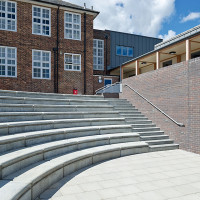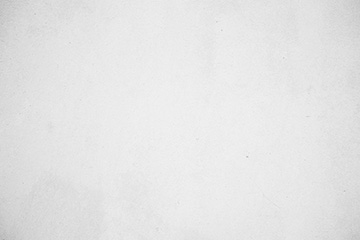 Testimonial
Forming great working relationships
Chief Buyer, Coinford
I have 20 years' experience in this industry. 10 years selling and 10 years buying. Whilst I was selling, it was constantly drummed into me that quotes need chasing and relationships need to be formed in order to retain and maintain business, this never really occurred to me how important this is until I started working this side of things…
The most important things for me personally as a "buyer" if you will, is the relationship and communication. These are what keep you coming back. I think the communication with Milbank is great, the order numbers you have received are testament to that. If you have a good relationship with a company than 9 times out of 10 you will get the last shout and further opportunities to secure orders. There are many companies out there who haplessly give a price but you can tell they are not really interested. I find it amusing how many opportunities are missed during a conversation, and this is where communication rears its head. If a buyer wants to talk to you he will, if he has had bad experiences in the past you can guarantee that you are only being used as a check price to ensure the company he has communication and a relationship with is still competitive.
So by simply acknowledging enquiries, making sure they have been received asking how the price looks. Milbank do this well, better than your competitors and I am sure your full order book is a testament to that!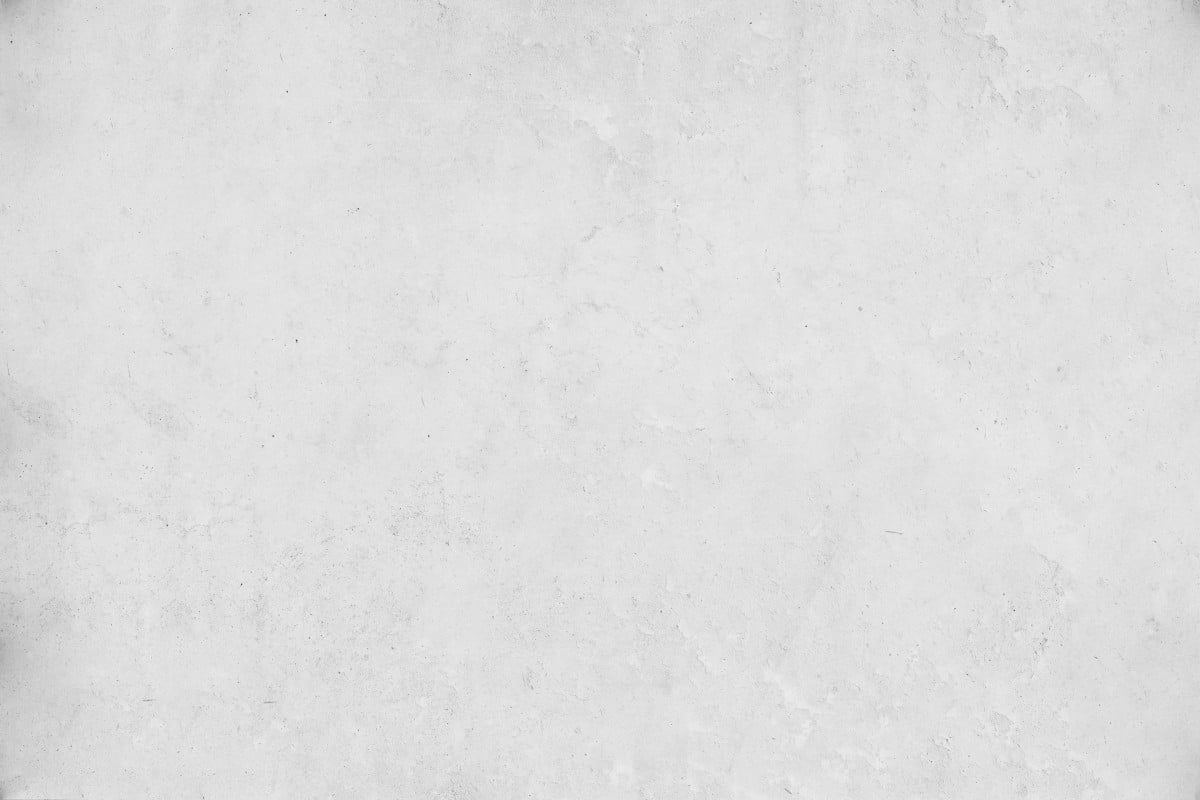 Contact Milbank today
We are experts in precast concrete product design, manufacture, delivery and installation.
Get in touch to find out how we can help you.