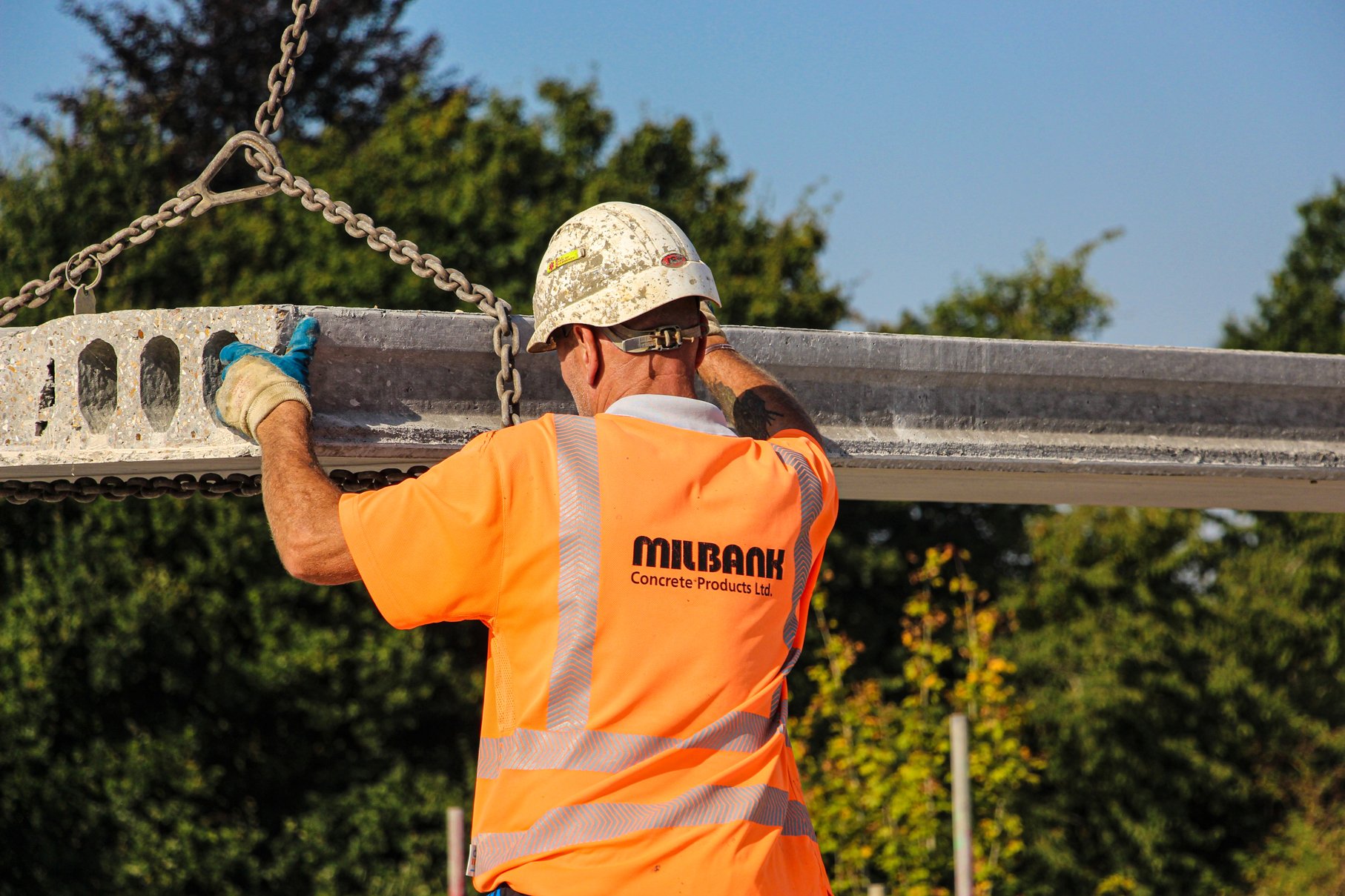 Manufacture, installation and delivery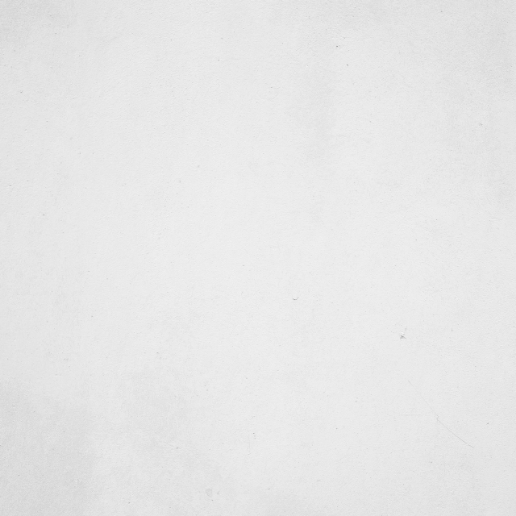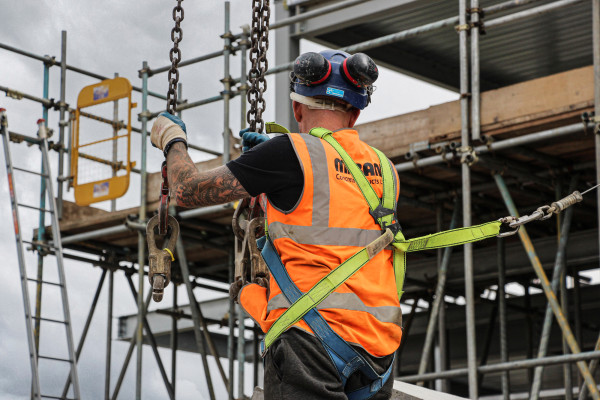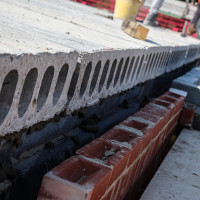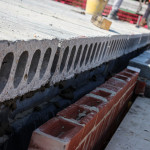 We are at the forefront of safe, swift, professional, and efficient precast concrete delivery and installation.
We are regularly complimented on our safety, professionalism, and timely installations by our customers and take great pride in offering a service that is unparalleled.
We directly employ dedicated site installation teams to cover the installation of our Hollowcore floors, Beam & Block floors, Stairs, Landings and specialist Precast products.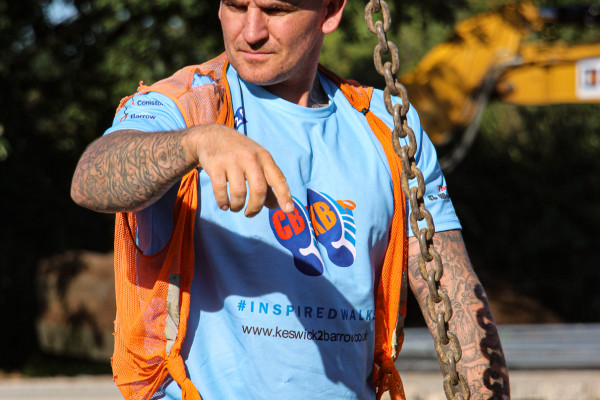 Our dedicated Site Supervisors will visit your site and in conjunction with the site management team, will plan the lifting and installation. Site specific Lift Plans, Risk Assessments and Method Statements are communicated to the site management and installation teams to ensure a safe and efficient installation from start to finish.
Where internal decking has not been erected by the client, Milbank installation teams carry an air mattress passive fall arrest system which is deployed before the installation commences to prevent injury to the installers in the unlikely event of a fall. This system is used for Hollowcore flooring installations only.
For upper floor Beam and Block installations, a crash deck system will need to be provided by the main contractor. For vehicle offload where the installer must access the load for slinging the products, Milbank teams carry a scaffold and harness fall arrest system which has been specifically developed so that it is easily transportable, providing fall arrest in even the tightest of spaces.
Experts in precast concrete assembly, delivery, and installation
Milbank's precast concrete installation teams are trained to the highest standards, with each team including a 'CITB Site Supervisor Safety Training Scheme' trained Foreman. All teams are made up of 'CPCS Lift Supervisors' and 'CPCS Slinger/Signallers' who are also 'CSCS Precast Concrete Installations' trained.
For bespoke work, key team members are trained in Abrasive Wheels, IPAF 3a, 3b mobile elevated work platforms, PASMA access towers and First Aid first response.
Talk to Milbank about your requirements
We are experts in precast concrete product design, manufacture, delivery and installation.
Get in touch to find out how we can help you.