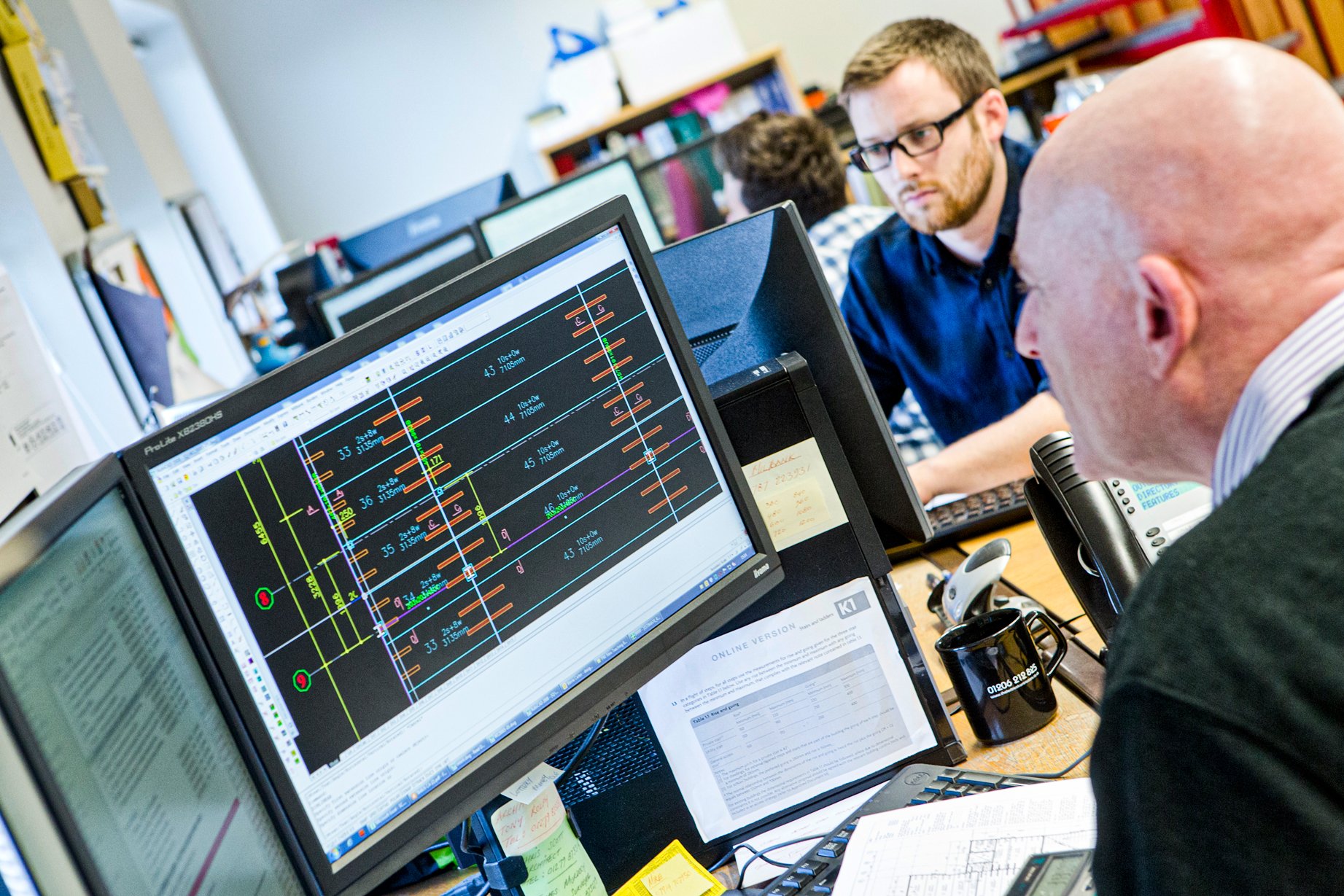 Apply: Click here to apply directly by email
Position: Estimator
Salary: £25,000 to £28,000 p/a.
Hours/Location: 40 hours (Mon-Fri) Office based.
Benefits: Subsidised meals from our in-house canteen, 23 days annual leave p/a + bank holidays, free on site parking.
---
Core Responsibilities
Evaluating drawings to produce an accurate take-off/mark-up of the project.
To produce accurate quotations that reflects the clients' requirements.
To 'account manage' a small group of customers for their quotation needs.
Talk with customers via telephone and email to answer any questions in a professional and timely manner.
To liaise with colleagues within the Sales & Estimating department regarding the project to increase the likelihood of securing the project.
Monitor the workload and prioritise your time in consultation with the Sales & Estimating Supervisor/Manager.
Update our internal 4P system to reflect the current status of each enquiry/quotation.
Perform other tasks and duties as reasonably requested by the Sales & Estimating Supervisor/Manager.
Person Specification
An ability to act in a professional manner when communicating either orally or written with colleagues, customers and associated parties.
Diligence is required to produce accurate quotations.
Can communicate in a clear and concise manner to all levels of customers.
To demonstrate and maintain a positive "can-do" approach to all aspects of the role.
Understands the importance of producing an accurate quotation while taking into consideration any relevant commercial factors that may impact the chances of securing the business.
Key Skills
A strong level of computer literacy is essential including knowledge of the Microsoft Office Suite Programs. Additional knowledge of software such as Bluebeam and CAD software such as Autodesk is desirable although further training can be provided if necessary.
Outstanding time management skills with the ability to prioritise accordingly.
A confident and professional telephone manner is essential.
Self-motivated and methodical approach to providing an exceptional customer experience.
Previous building design experience preferable but further training can be provided.
Our Equal Opportunities Policy
Milbank believes that the principle of equal opportunities is fundamental to our company's values. Our long-held aim is to provide just and fair treatment for all employees. We will not discriminate on the grounds of sex, age, disability, marital status, colour, race, religion, ethnic origin, sexual orientation, or gender reassignment.
Our Armed Forces Covenant
As part of the Milbank Group, Milbank Concrete Products recognises the value serving personnel, reservists, veterans and military families bring to our business. As a Gold Award holder of the Armed Forces Covenant, we are proactive in guaranteeing an interview for suitably qualified or interested ex service personnel and dependants.