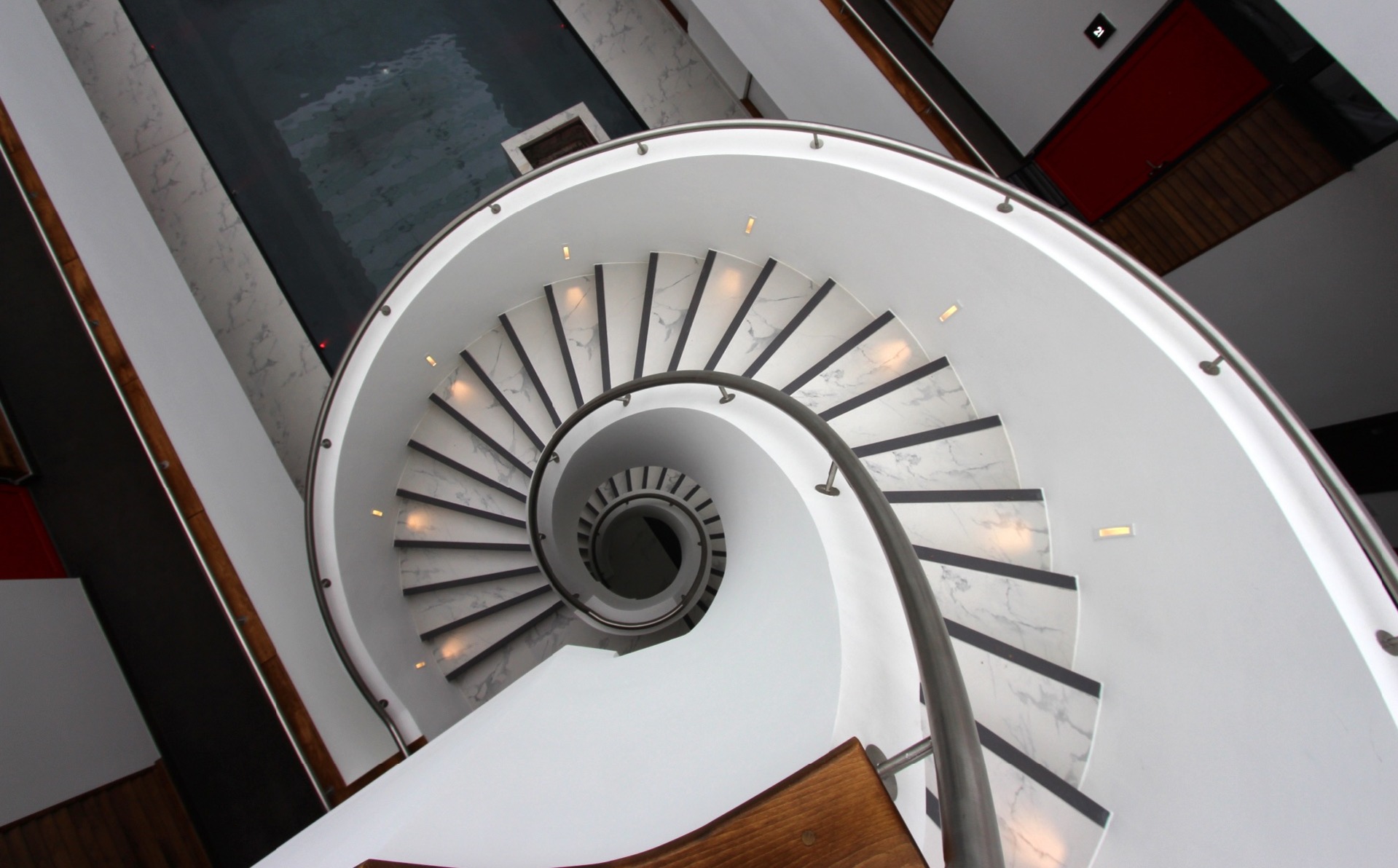 Denham Film Studios complete with stunning milbank staircase
Work has now completed on the Denham Film Studios in Denham, Buckinghamshire where Kallisto, our dedicated precast concrete curved stair devision, manufactured and installed two absolutely stunning sweeping helical staircase flights.
The two 4m in diameter flights (weighing in at over 11 tonnes a piece) were designed by John Pardey Architects and were constructed by hand at our factory in North Essex on behalf of Weston Homes Plc.
The Denham Film Studios includes a unique collection of 224 conversion and new build homes, including 154 one, two and three bedroom apartments and 70 four and five bedroom family townhouses.
The luxury development encompasses the retained and restored Art Deco cinema alongside the Art Deco Actor's Bar and a community hall. Residents will also receive the VIP treatment with access to the on-site concierge available 7 days a week.
Kallisto's philosophy is firmly rooted in our drive and ambition to establish the most extraordinary creations. The definition of success for us is delivering a design that is perfectly in line with your requirements as our customer.
Our expertise has been commissioned for bespoke staircase installations in some of the most prestigious venues in the UK, working with architects, engineers and designers to produce stunning, durable precast spiral staircase installations.
For more information on Kallisto Stairs, our dedicated luxury spiral staircase brand, please visit our website www.kallistostairs.co.uk