Extraspace Solutions – Paxton Primary School
Established in Ireland in 1993, Extraspace Solutions has grown to become the leading provider of modular and prefabricated buildings for numerous sectors within the UK and Ireland.
Milbank worked alongside Extraspace Solutions on designing classroom modules for the new Paxton Primary School. Milbank manufactured and installed over 200 ground beams for Extraspace Solutions. The modules utilised in this project were very modern and by using Milbanks Precast option for ground support, allowed for an extremely efficient build.
Paxton Primary School, London, SE19 1PA
Client: The Mayor & Burgesses of the London Borough of Lambeth
Size: 3736m2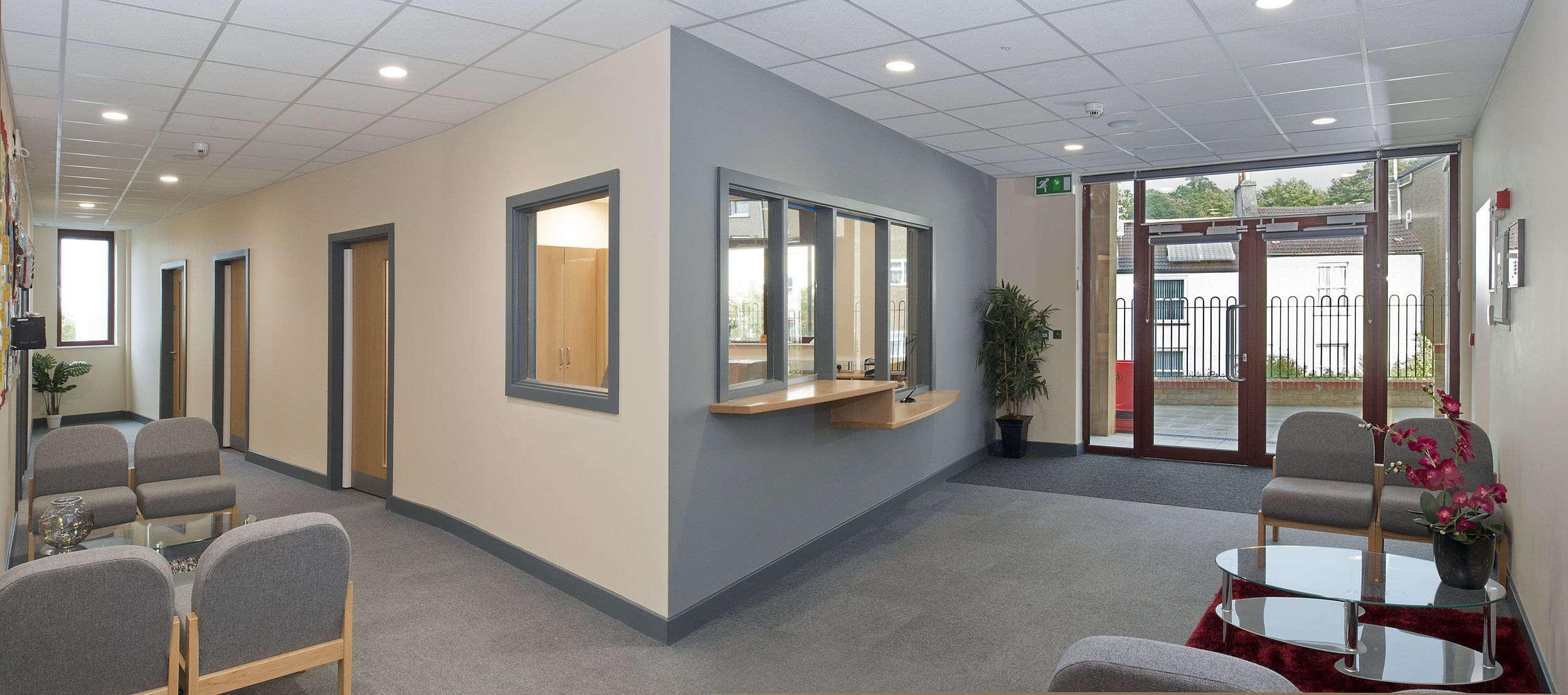 Paxton Primary School, a 1FE (236) place school for pupils aged 3-11 was transformed by Extraspace Solutions, into a state of the art 3FE school to accommodate 720 children using volumetric technology.
Situated on a split level site, the £8.25 Million, 3736m2 school in the London Borough of Lambeth, included 23 classrooms over three stories, 2 double height sports halls, dining halls and various areas of ancillary accommodation, delivered as an aesthetically pleasing building, sensitive to the school timetable.
Extraspace Solutions led the intricate design through the planning application, with the four storey building constructed on an existing split level site. REVIT MEP established the BIM model, providing a seamless off site construction design process for the most energy efficient, cost effective, low maintenance services solution, matched to client needs.
At Paxton, off-site and on-site construction worked simultaneously, reducing disruption to the surrounding area – a densely populated part of London. Utilising Agrément certified materials, products and processes; the solution delivered guaranteed levels of quality and a design life of 60 years.
With sustainability high on the agenda, Extraspace Solutionswere able to dramatically reduce the journeys to site, as well as significantly reduce the amount of waste created, compared to a conventional build.
Speed of construction was paramount as the new school was replacing the existing school on the same site. Extraspace Solutions modular system meant that many of the building elements were completed before delivery to site, a time saving of approx. 50% against traditional methods, whilst minimising disruption to staff and students.
The building was a steel framed structure with concrete floors. The steel frame was erected in less than 4 weeks, greatly reducing the overall school build time to less than 6 months. The building was finished externally with a mixture of brick, poly-carbonate and rain screen panels as speed of construction was paramount as the new school was replacing the existing school on the same site.
For more information on our Ground Beams, please click here.