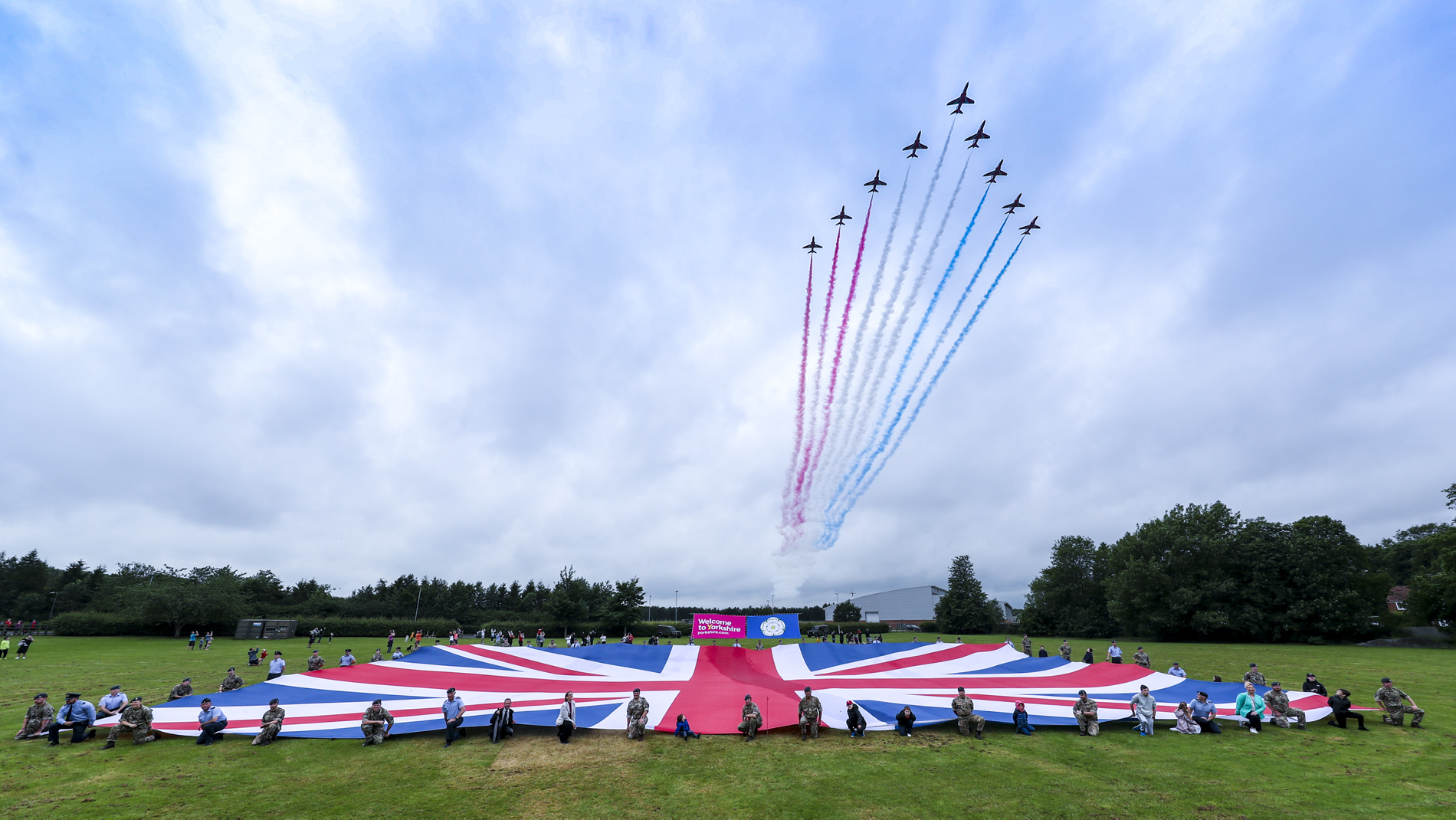 Milbank Group commemorates Armed Forces Week with a donation to SSAFA
To commemorate Armed Forces Week in July, Milbank Concrete Products, along with fellow Milbank Group companies, Cadman Cranes and Sui Generis have collectively pledged a donation of £1,000 to our chosen charity, SSAFA – the armed forces charity.
We were delighted to welcome John Arthur, Divisional Secretary of the Braintree arm of SSAFA, to Milbank Concrete Products this week to accept our Group donation. Working specifically with the Braintree Division means that our money goes directly towards supporting those within our community, providing a range of support services from physical to emotional care.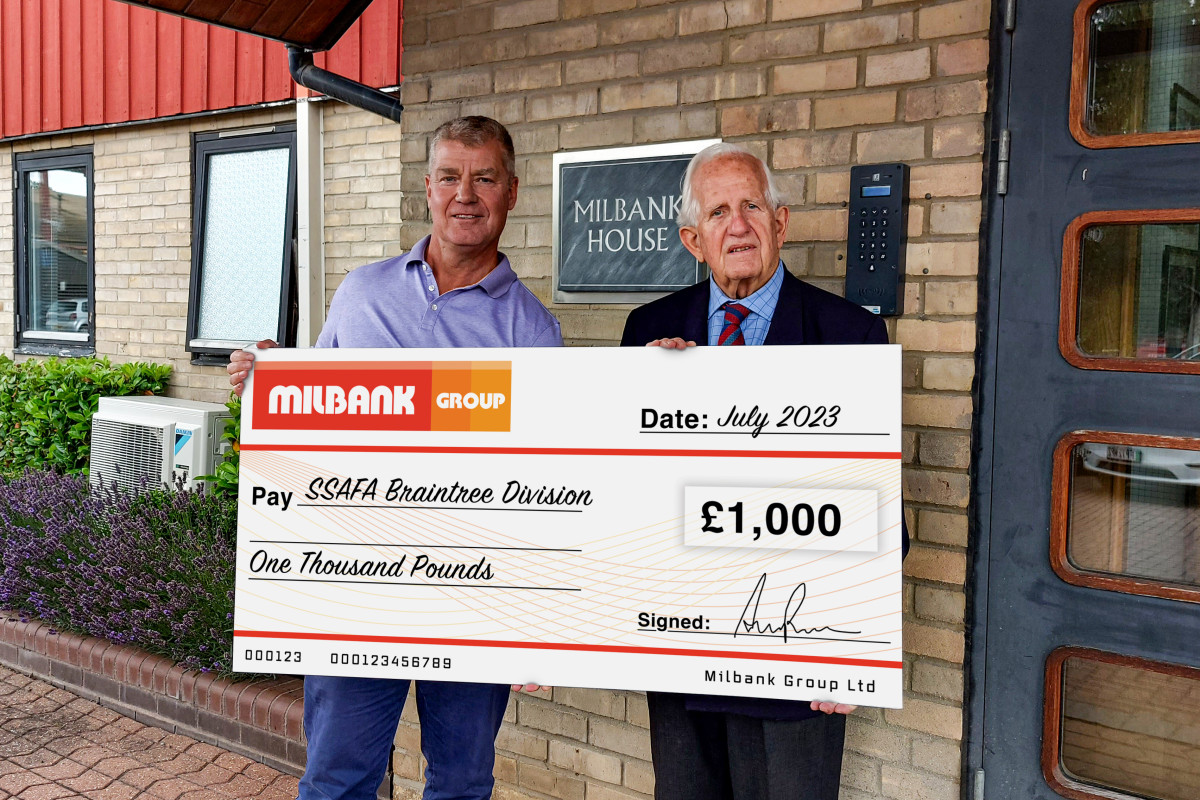 As signatories of the Armed Forces Covenant, Milbank Concrete Products, Cadman Cranes, and Sui Generis are committed to supporting the Armed Forces Community.
SSAFA works to ensure that the needs of the Armed Forces, veterans and their families are met in an appropriate and timely way. Their support covers both regulars and reserves in the Royal Navy, the Royal Marines, the British Army and the Royal Air Force and their families, including anyone who has completed National Service. They are all entitled to lifelong support from SSAFA, no matter how long they have served.
While their primary focus is on offering direct support to individuals who require physical or emotional care, the charity also helps the armed forces community in a range of ways. SSAFA also help address a range of challenges that can impact members of the community, including addiction, relationship breakdown, debt, homelessness, post-traumatic stress, depression, and disability. Often, these issues surface when an individual transitions from military life to civilian life, commonly referred to as 'Civvy Street.' They are committed to helping brave men and women overcome these problems and rebuild their lives.
Read more about the work SSAFA does HERE.
—-
What is the Armed Forces Covenant?
The Armed Forces Covenant, signed on behalf of the Milbank Group, signifies our commitment to the equitable treatment and respect for individuals who are currently serving or have served in the armed forces, as well as their families. We firmly believe that these brave individuals, who dedicate their lives to serving our communities, economy, and society, deserve to be treated fairly and with utmost respect.
You can find our commitment in full by visiting the Group website HERE.
How do we help?
We are committed to supporting all individuals associated with the Armed Forces. We are proactive in our recruitment practices by ensuring that suitably qualified or interested ex-service personnel and dependants are guaranteed interviews for employment opportunities. We also extend special consideration and offer flexibility when granting leave and/or flexible working arrangements to service spouses and partners, both before, during, and after a partner's deployment.
Internally we offer support to our employees who choose to be members of the Reserve forces by accommodating their training and deployment where possible, providing additional (paid) leave to participate in mandated training. Our commitment is to create an environment that values and supports the dedication and commitment of those connected to the Armed Forces, fostering a culture of inclusivity, and understanding.
To find out more about our charity work, read about our Community Outreach Programme.