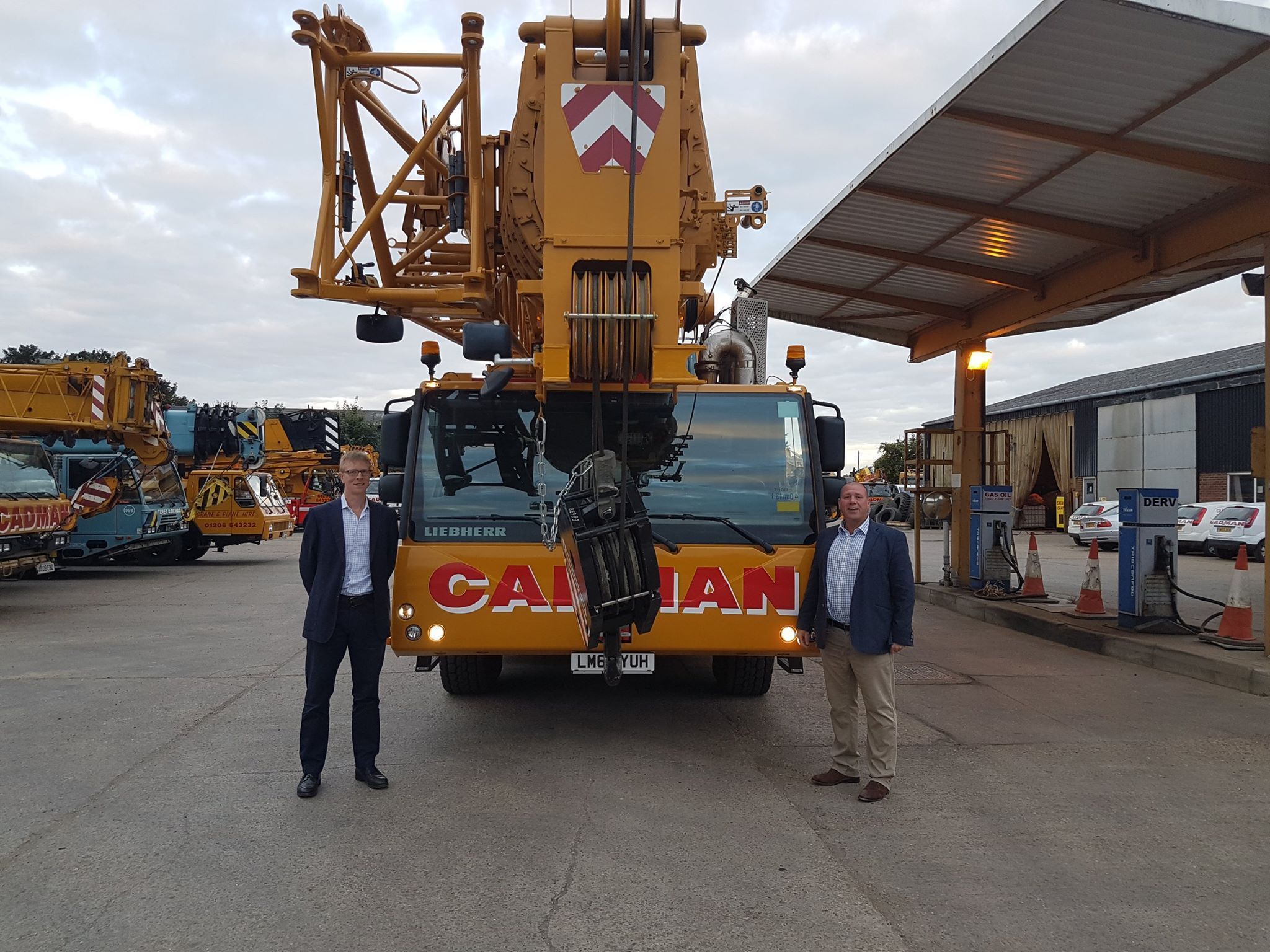 Milbank Concrete Products acquires Cadman Cranes
Milbank Concrete Products is pleased to announce they have acquired well known Colchester based company, Cadman Cranes.
Cadman specialise in supplying mobile crane hire to A12 corridor in Essex and have had a strong working relationship with Milbank Concrete Products for many years. Whilst it is intended that Cadman will continue to operate as a separate business, there are advantageous synergies that will strengthen and secure the future of both companies.
Milbank Concrete, which was founded in 1947, is one of the UK's leading manufacturers of high quality precast concrete, based at Earls Colne, Essex. The addition of Cadman Cranes to the Milbank group will increase their capabilities within the construction industry, allowing them to offer further services to help their customers achieve success. Milbank is pleased to welcome Cadman into the Milbank Group, and add to their 165 plus strong workforce.
Cadman Cranes has a lengthy track record within the construction industry and are a well- regarded local company. They are well known for their attitude, efficiency and quality of their equipment along with their skillful drivers, knowledgeable engineering staff and committed workforce. Something that Milbank is committed to preserving. Geoff will remain involved with the business during the transition period.
The independent union of Milbank Concrete Products and Cadman Cranes will take effect from the 1st September 2016.
Andy Mayne, Managing Director of Milbank Concrete Products said:
"We are thrilled to welcome Cadman Cranes into the Milbank Group; the acquisition will allow us to build on a successful period of strong and consistent growth. Combining our specialist skills with Cadman's experience and our joint client base means we are in the best position to bolster our presence within the construction industry"
"I am very much looking forward to working alongside Cadman's management team and dedicated staff. As I'm sure that the skills that both companies possess will allow us to improve our services to our customers."
Sean Milbank, Chairman of Milbank Concrete Products said:
"We were flattered when Geoff Cadman approached us to see if we would be interested in acquiring his business. Geoff wanted to ensure that if he sold the business, that operations would continue and his loyal staff would be looked after."
"The Board considered that Cadman Cranes specialist skills, client base and business infrastructure would provide the ideal platform for us to capitalise on the growth opportunities from within the UK construction industry as well as branch out into other sectors."
-ENDS-
Note to Editors:
Milbank is one of the UK's leading manufacturers of high quality precast concrete products. We are a family owned and operated business with a trading history spanning over 60 years. Looking forward, Milbank continue to innovate and invest in new products, ideas and production facilities. A great team of people work at Milbank and our focus is to provide the most comprehensive service we can to our customers, helping them to achieve success.
Our clients span the construction industry in all its forms and we work with most of the UK's Top 100 construction companies alongside independent builders and self-builders. In addition, Milbank work with contractors servicing the civil engineering, rail, road and environmental sectors to name but a few.
You can find out more about Cadman Cranes by visiting: www.cadmancranes.com
To request photographs or organise an interview please contact Bree Back, Marketing Manager, Milbank Concrete Products on 07804 951 955 or [email protected]
Find us on Facebook @milbankconcrete Tweet with us @milbankconcrete