Milbank Announce Official Sponsorship of Essex & Herts Air Ambulance Trust
We are proud to announce our official sponsorship of the Essex and Herts Air Ambulance Trust (EHAAT).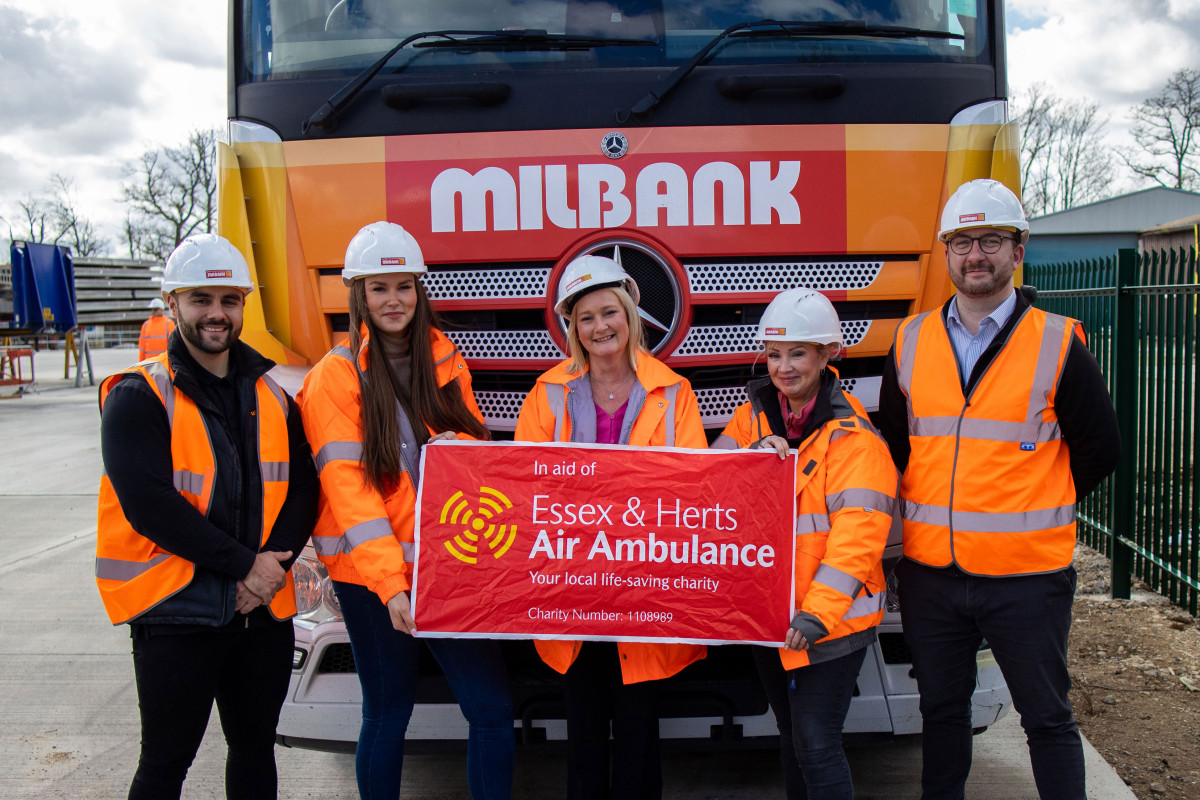 As part of our Community Outreach Programme, we are excited to support this excellent charity, located just a stone's throw from our HQ and serving the local communities across Essex, Hertfordshire, and surrounding areas.
To deliver their essential life-saving services, the EHAAT rely on community donations, lottery sales and sponsorship from local businesses like ours. Each air ambulance charity helicopter mission costs on average around £2,200 with approximately 6 flights every day and is funded almost entirely by donations. With costs in excess of £750,000 every month, support is vital to cover all charitable costs and aircraft operations and keep the EHAA flying.
Our support will contribute towards the free Helicopter Emergency Medical Service (HEMS) for the critically ill and injured, providing advanced medical care on-site that is normally only found in hospital emergency departments. Once stabilised, the patient can be conveyed by air or land to the most appropriate hospital for their needs. The HEMS teams consist of pre-hospital care doctors, critical care paramedics and highly skilled pilots and co-pilots to provide the best possible care and outcomes for patients.
Established in 1997, the EHAAT have become a world-leading centre of excellence of pre-hospital clinical care through research, innovation, and education.
Our Community Outreach Programme
 2023 saw the launch of our Community Outreach Programme, developed with the aim to provide support and aid within our local community. Our continual efforts are an integral part of our overarching strategy, and we are committed to helping local schools, sports clubs, charities and more to thrive and succeed.
We are excited to be joining the EHAAT for their upcoming fundraising events, including Brew for the Crew in April and Air Ambulance Week in September.
Brew for the Crew – April 2023 (date TBC)
In April, we'll be putting down our tools and stepping away from our computers to put the kettle on to show appreciation for the EHAAT and raising some extra funds.
Air Ambulance Week – 4th – 10th September 2023
During Air Ambulance Week 2023, we'll be joining EHAAT and 20 other air ambulance charities around the country celebrating and promoting their life-saving work.
---
Read more about our Community Outreach Programme HERE.
To read more about the incredible work that the EHAAT do or to find out how you can show your support, visit their website at https://www.ehaat.org/