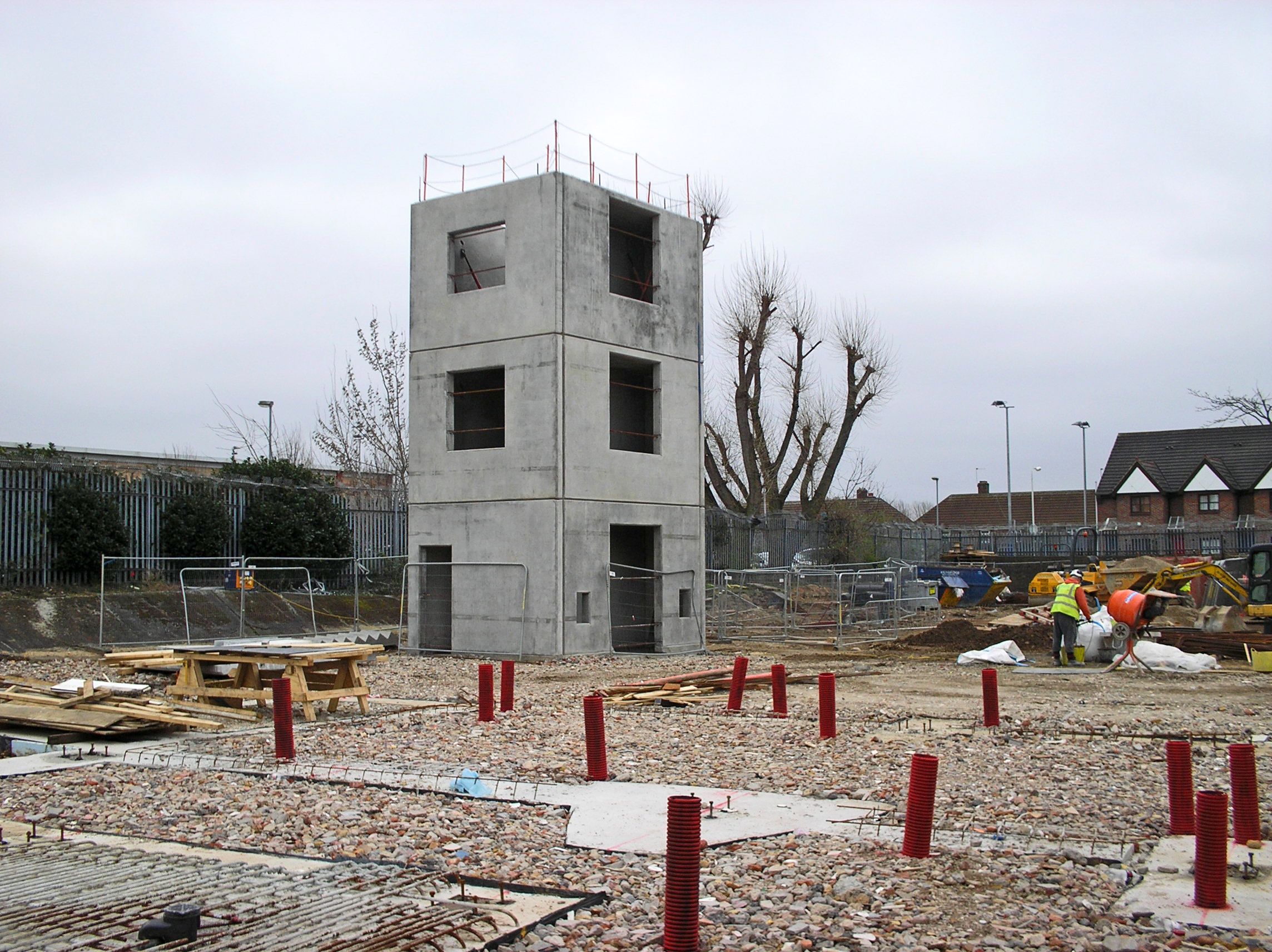 Milbank assist 9 fire stations with precast concrete drill towers
We were pleased to announce our involvement working alongside Kier Construction on the design, manufacture and installation of precast concrete stair towers, training towers and lift shafts at 9 total fire stations across the UK, with an estimated contract sum of circa £1.5m.
All elements of the project were designed and manufactured in-house at our factories and design offices, excluding the lift shafts which were provided from a specialist external source.
In total, 9 fire stations required 20 precast concrete stair towers, 9 precast concrete training towers, 9 precast concrete lift shafts and 400 precast concrete wall panels with the inclusion of over 70 precast concrete stairs and landing units. We manufactured over 6,000m2 of precast concrete weighing in at over 3,000 tonnes in total, equivalent to that of the retractable concertina-style roof over Wimbledon's centre court!
For more information on these exciting projects, click here to read our dedicated fire station training tower case study. Alternatively you can email us at [email protected] for any further information or to submit an enquiry.