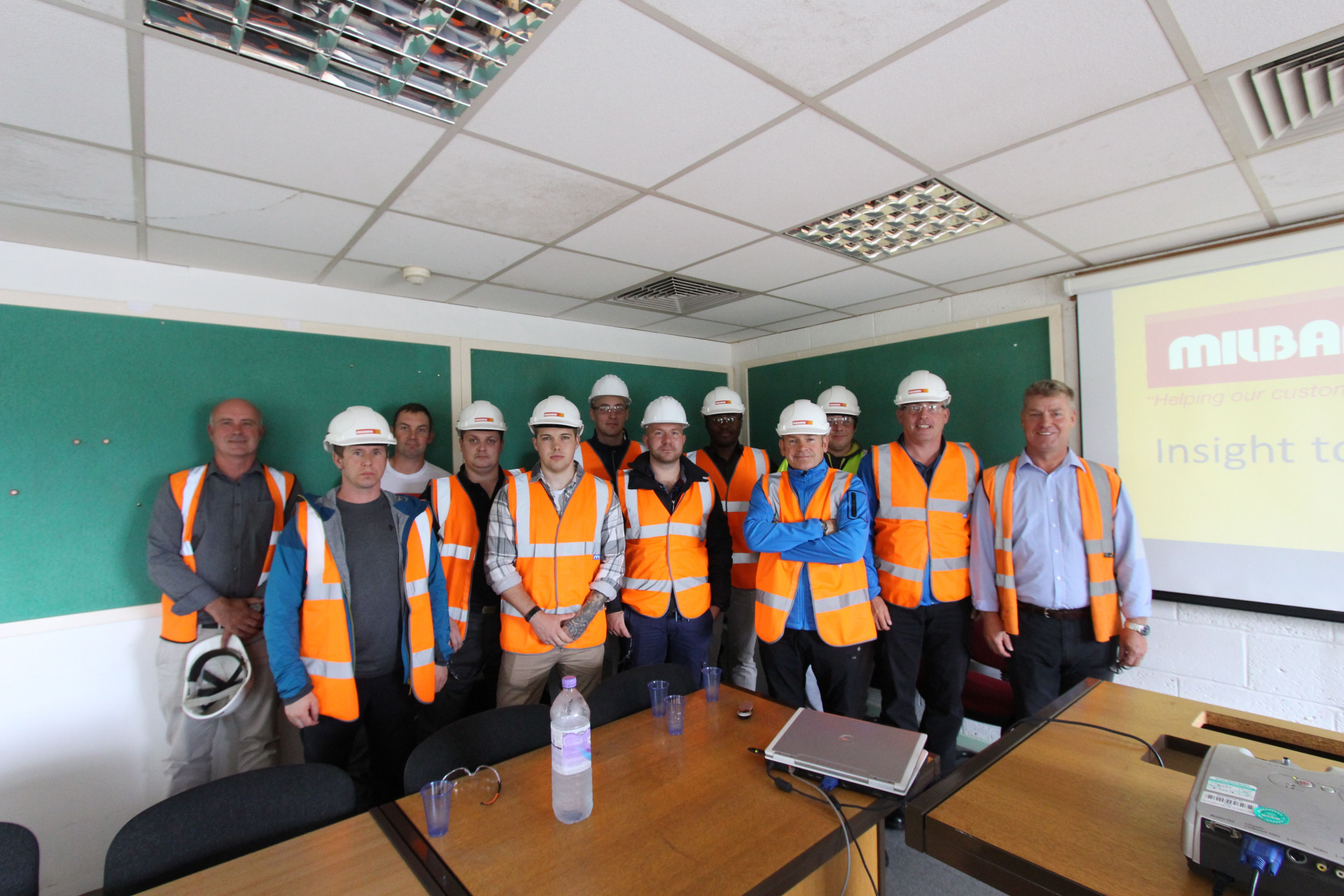 Milbank assist ex-armed forces members with 'Insight to Industry' day
Milbank Concrete Products recently signed and became members of the official Armed Forces Covenant.
We take pride in providing opportunities for ex armed forces members that have risked their lives to serve and protect our country. The covenant focusses on helping members of the armed forces community have the same access to government and commercial services and products as any other citizen. It supports serving personnel, service leavers, veterans, and their families and is fulfilled by the different groups that have committed to making a difference.
In light of this, we recently held an 'Insight to Industry' day at our training centre, located at one of our precast concrete factories in North Essex.
The aim/objectives of the Insight to Industry visit is to provide wounded, injured and sick service personnel (WISSP) with an opportunity to observe the day to day workings of a civilian industry to expose them to the broad range of civilian employment opportunities available and gain confidence in their transferable skills. It should also highlight differences between the civilian and military workplace environment and relationships.
Capt Si Mander from the Personnel Recovery Centre at the Merville Barrack in Colchester, Essex said –
"The visit was a huge success for us and I would like to take the opportunity to thank you and all involved for a really informative well planned day. Your support is hugely valued and appreciated."
For more information about the Armed Forces Covenant, please visit their website www.armedforcescovenant.gov.uk
For more information about Milbank Concrete Products, the UK's leading manufacturer of high-quality precast concrete products, please visit their website.
www.milbank.co.uk