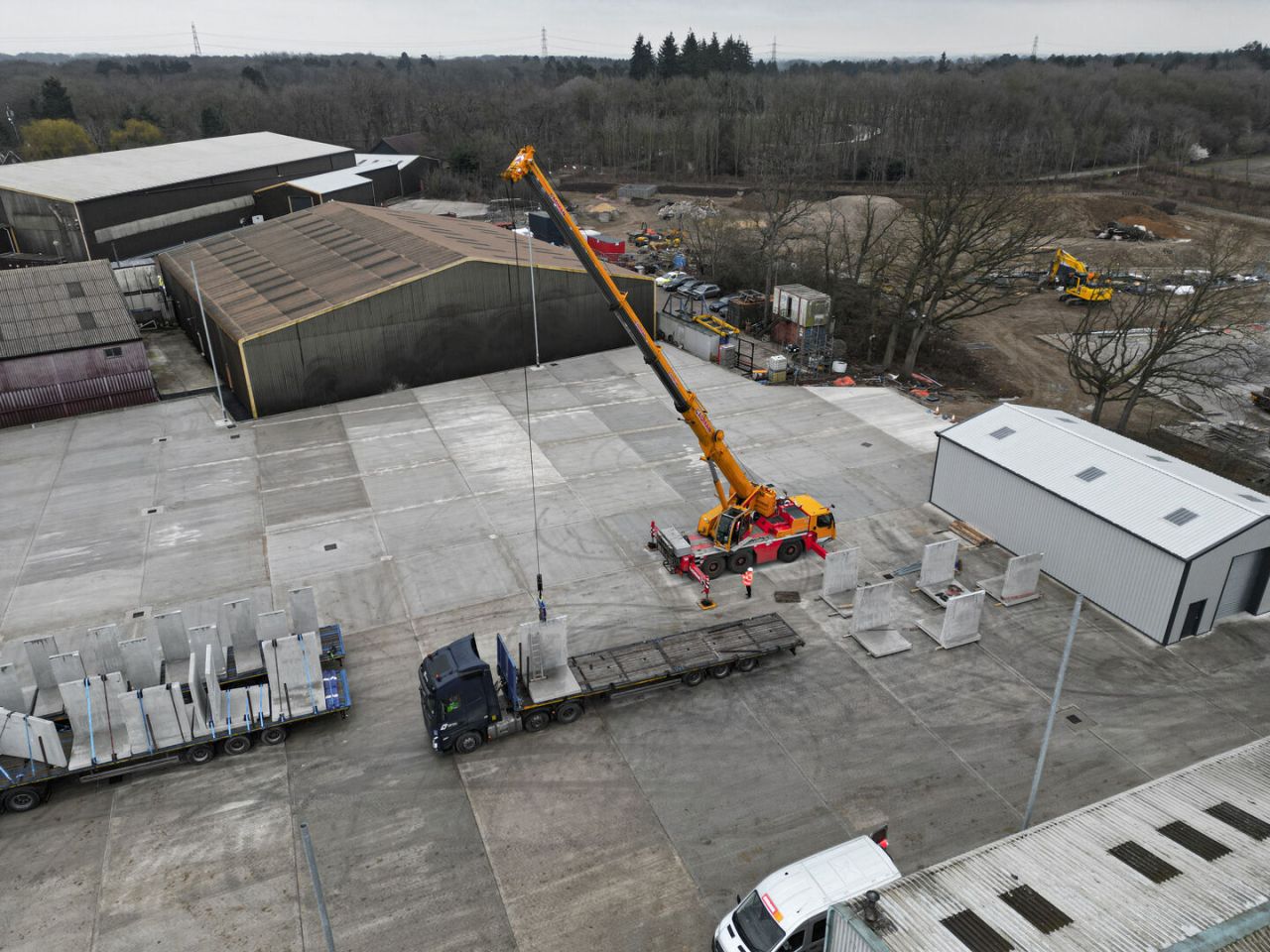 Milbank assist with specialist precast retaining walls
Required as a problem solving solution to address earth movement on a steep slope at a residential project, we were able to manage, source and install a range of large, high-grade C60/75 precast concrete retaining walls.
Taking delivery with the assistance of fellow Milbank Group company, Cadman Cranes, the retaining walls were un-loaded (and re-loaded!) from the delivery articulated lorries onto our smaller rigid delivery trucks using a specialist grab attachment due to the access restrictions on site.
Once reaching site they were safely installed by our specialist precast team, working closely with the engineering team at Pick Everard who assisted with planning and overseeing the project.
We specialise in the supply of unique retaining walls that are not offered as an off-the-shelf solution. For bespoke solutions of varying heights, widths, and loading surcharges to suit your project specifications, get in contact with our experienced team.