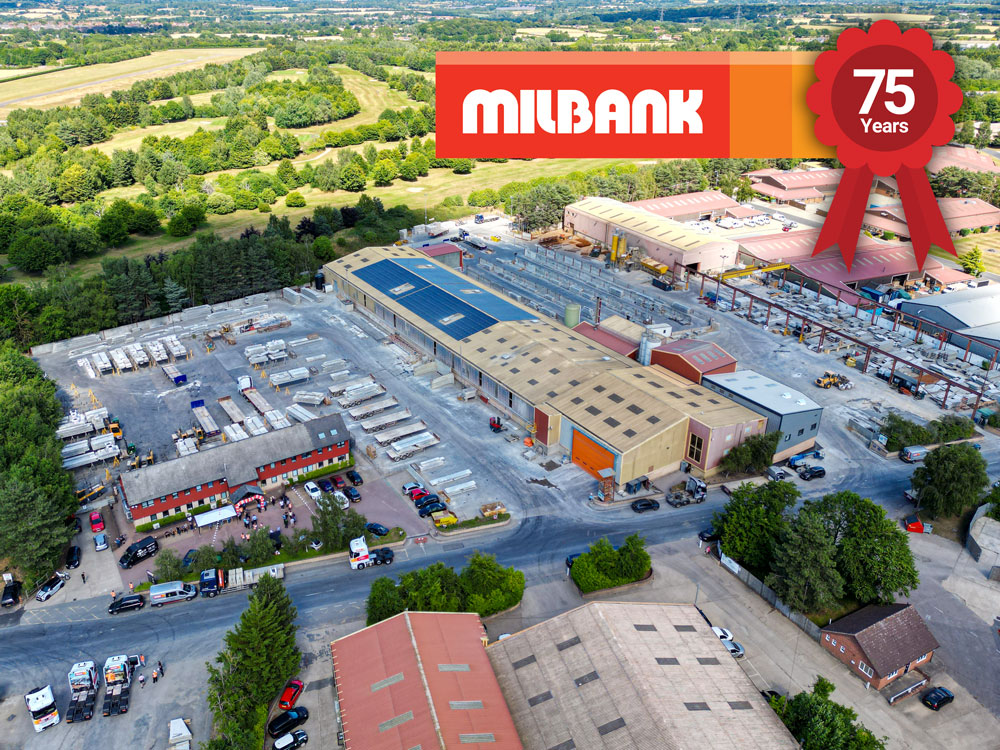 Milbank Concrete Products celebrate 75 years in business
Celebrating 75 exceptional years in business…
On the 18th June 1947, Milbank Floors Ltd was incorporated and began manufacturing precast concrete reinforced beams from Howe Street in Chelmsford. Much changed over the following 75 years, from new product lines to new factories and a range of innovative solutions for the construction industry.
But one thing remained – our dedication to helping you succeed.
"75 years is a long time for a business to exist, and whilst it needs to evolve and adapt to survive, it's critical that it has good people."
In July, staff from across the business got together to celebrate our 75th year in business with an afternoon of sun, beers, music and a delicious hog roast provided by HOGIT Catering. On top of this, staff were presented with a bespoke luxury hamper as a huge thanks for their ongoing support and dedication to driving our mission forward.
Our focus now, and for the last few years, has been on exploring ways in which we can reduce the mark we leave on our planet. We are aware of our impact on the environment and have a responsibility to not only reduce that impact, but to also lead the way and hopefully influence others to do the same.
We are continually working on ways to do so and have already achieved some fantastic accomplishments, but the work never stops.
Find out more about our journey by visiting our About us page. For anything else, please contact us directly.