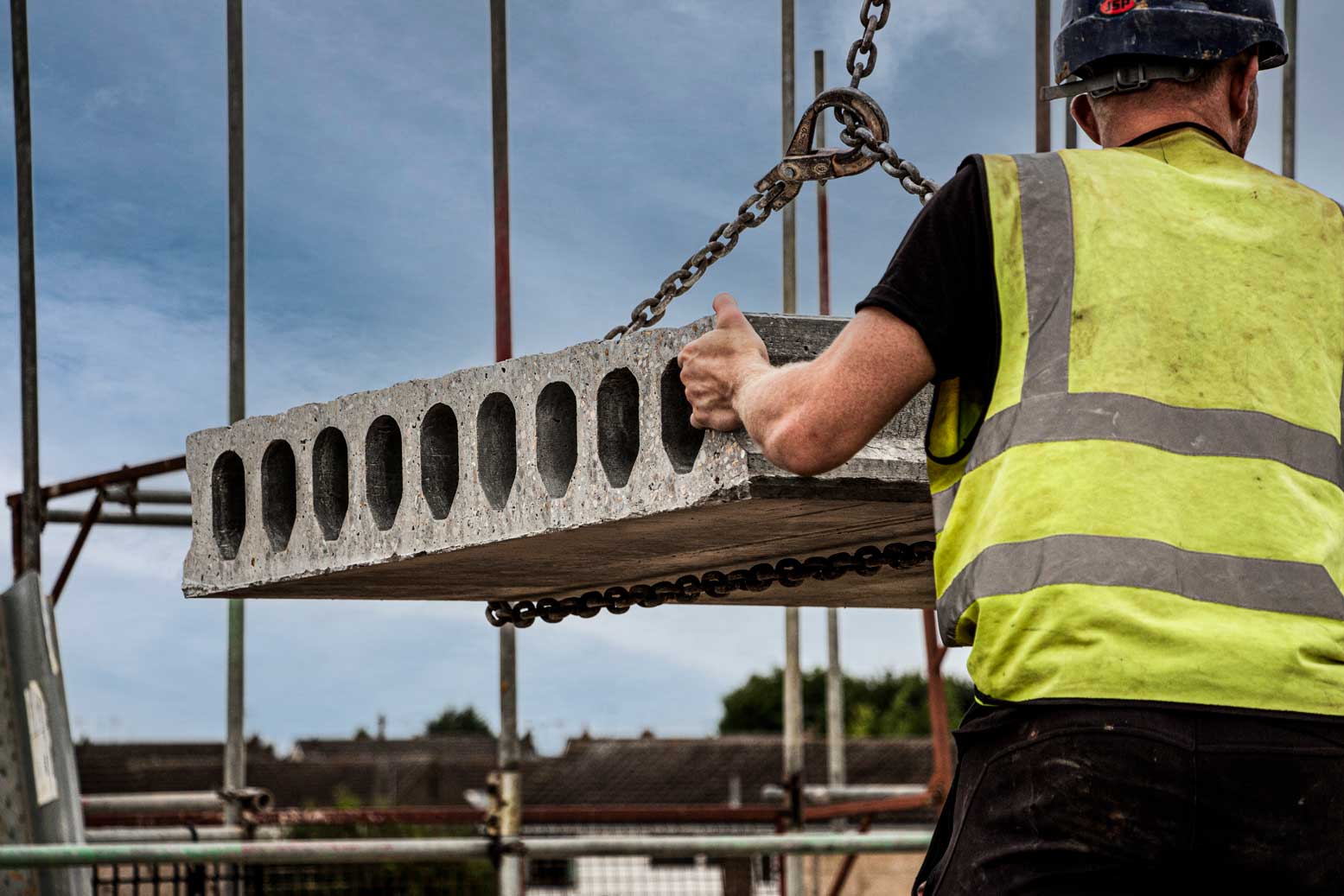 Milbank Concrete Products deliver 130-tonnes of precast for Redrow Homes
Meadow View is set to offer over 350 three and four-bedroom Heritage Collection family homes inspired by the 1930s Arts and Crafts movement alongside open spaces including a children's play area, pedestrian and cycle connections and an early years and childcare centre.
Teaming up with fellow Milbank Group company, Cadman Cranes, we supplied over 130-tonnes collaboratively of precast concrete elements across 2 days. Our hollowcore floor planks are available as 150mm, 200mm and 250mm deep units and are produced as standard 1200mm wide (although different shapes and widths are available to fit your individual requirements). When installed and grouted together they form a unified monolithic slab.
If you have an upcoming project that requires hollowcore flooring, we would love to hear from you. Send us an enquiry or call a precast expert today on 01787 223931.