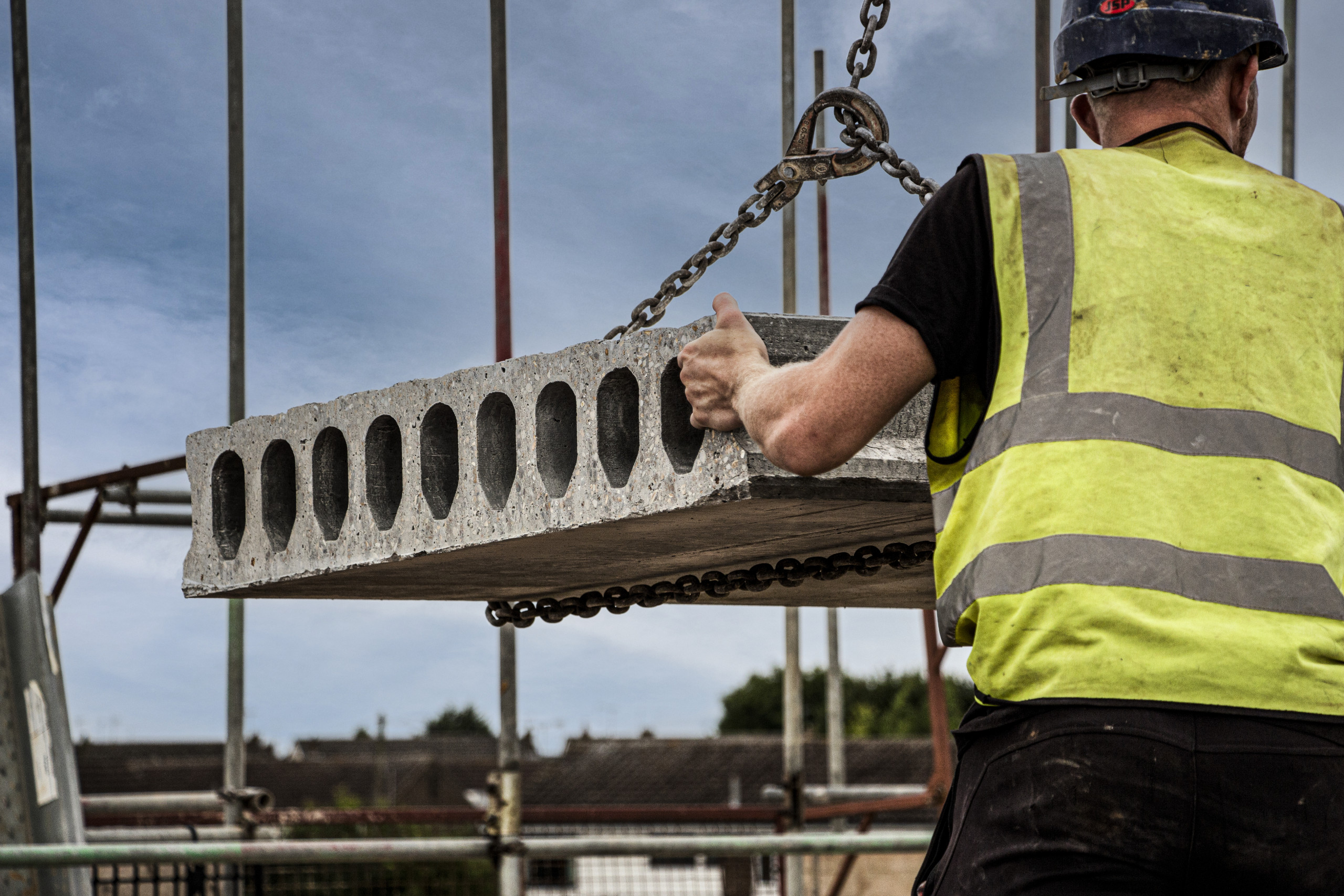 Milbank Concrete Supplies Key Elements for Luxury New Build in Surrey
In a thriving collaboration, Milbank Concrete Products have recently partnered with TN Design and Build to provide essential components for their latest project in East Mosley, Surrey. The new build project involvesthe construction of a 4-bedroom luxury house boasting a green roof, swimming pool, and gym. Starting from the ground up, the project will breathe new life into a formerly under-developed property, transforming it into an exquisite family residence with all the amenities of a dream home.
A Transformation from Overgrown Greenery to a Modern Marvel
With an aging and underutilised house obscured by wild overgrowth, this build has presented some unique challenges. The first step involved the demolition of the old property and a complete reconfiguration of the site. The result is set to be a stunning 4-bedroom family home, truly modern in design, complete with a family entertainment area. This home will take centre stage at the front of the plot, while a generously sizedswimming pool, a spacious decking area, and a gym annex will occupy the space at the end of the plot. The project will culminate with a beautifully landscaped garden, adding the finishing touch to this idyllic retreat.
Providing Quality Solutions
Milbank Concrete Products were pleased to work with TN Design and Build as their Hollowcore flooring and precast concrete straight flight stairs supplier, both supplied and expertly fitted by our skilled team. 
Hollowcore Flooring: We are renowned for our high-quality Hollowcore flooring. Builders rely on Hollowcore slabs for their durability and versatility and are an ideal choice for modern construction projects. They are known for their excellent fire resistance, sound insulation, and load-bearing capacity.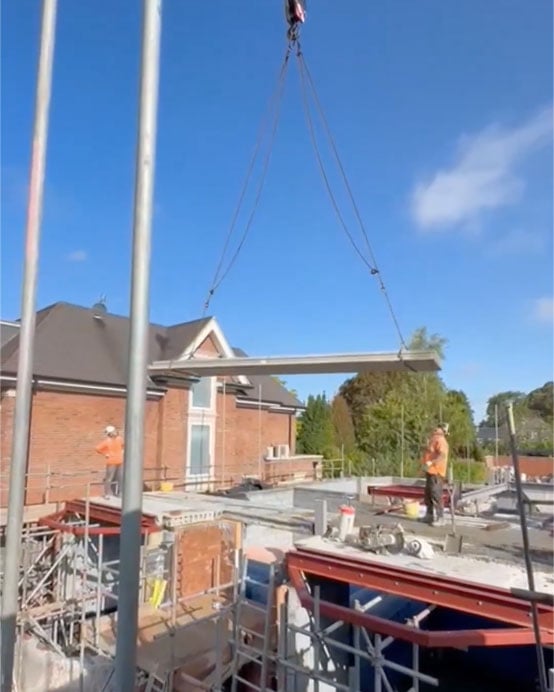 Straight Stairs: Our straight concrete stairs are expertly manufactured with precision and craftsmanship. These stairs offer a sleek and contemporary aesthetic while ensuring optimal safety and functionality.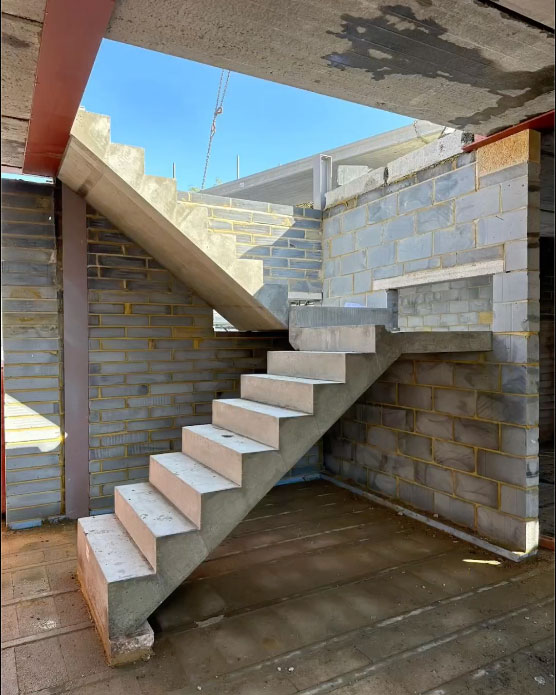 Quality and Expertise from Milbank Concrete Products
Milbank Concrete Products' reputation is built on a foundation of top-tier product quality and unrivalled expertise. The company has consistently delivered superior solutions to construction projects, earning the trust of builders and developers across the UK.
Our products are manufactured to the highest industry standards, ensuring longevity and reliability. One of the distinctive advantages of working with us is that our teams handle everything from design drawings to manufacturing in-house. This streamlined process allows for greater control over the quality and delivery of our products.
Thanks to our in-house processes, we can offer improved lead times. Current lead-times can be found on our home page but will often be available just weeks after ordering.  In the fast-paced world of construction, quick lead times can be a game-changer. We pride ourselves on delivering products promptly, ensuring your projects stay on schedule.
With an unwavering commitment to quality and efficiency, we aim to be a valued partner for developers and builders looking to bring ambitious projects to life.
For more information on our products and services, please get in contact for a free quotation at [email protected] or call 01787 223931 564.