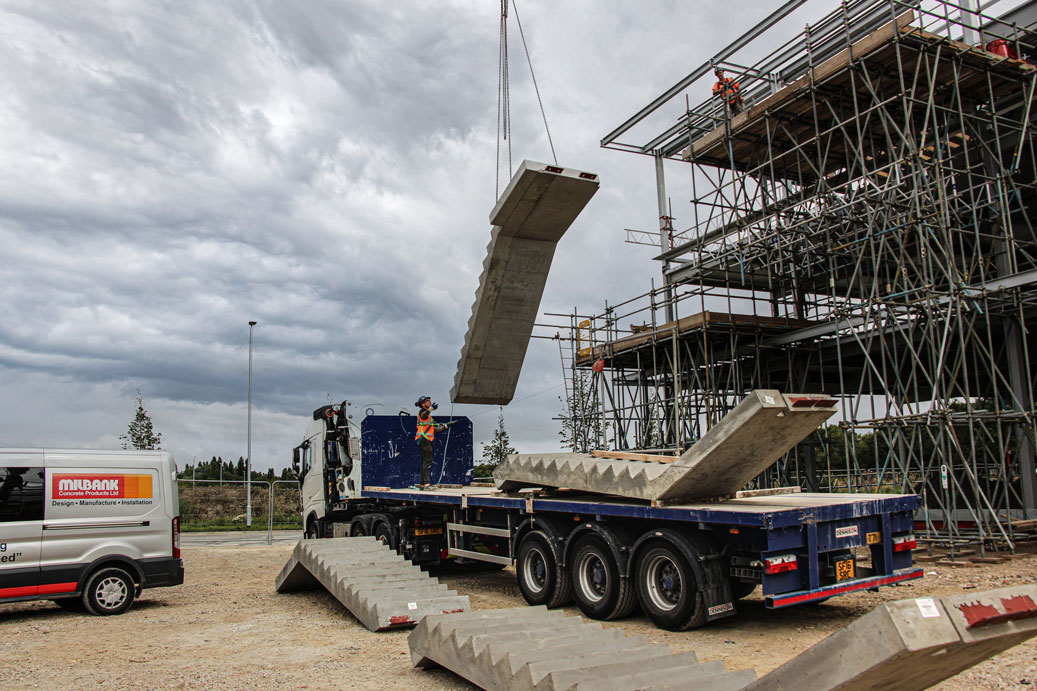 Milbank deliver precast stairs and landings for Rose Builders in Essex
We were out on site recently, teaming up with fellow Milbank Group company, Cadman Cranes, over in Braintree, Essex, to deliver and install a range of our precast concrete straight flight stairs and bespoke landings at a new giant warehouse development.
Working for Rose Builders Ltd, our site installation team got straight to work manoeuvring the precast elements into position within the steel frame with a bit of help from Cadman Cranes 60-tonne Liebherr LTM1060-3.1 mobile crane.
Completed over two days as scheduled, our site teams are renowned for safety, speed and determination come rain or shine. We take great pride in offering an unparalleled service to our customers and never shy away from going the extra mile to ensure complete satisfaction.
If you have an upcoming project that requires precast concrete stairs or landings, submit an enquiry using our contact form or call a precast expert on 01787 223931.