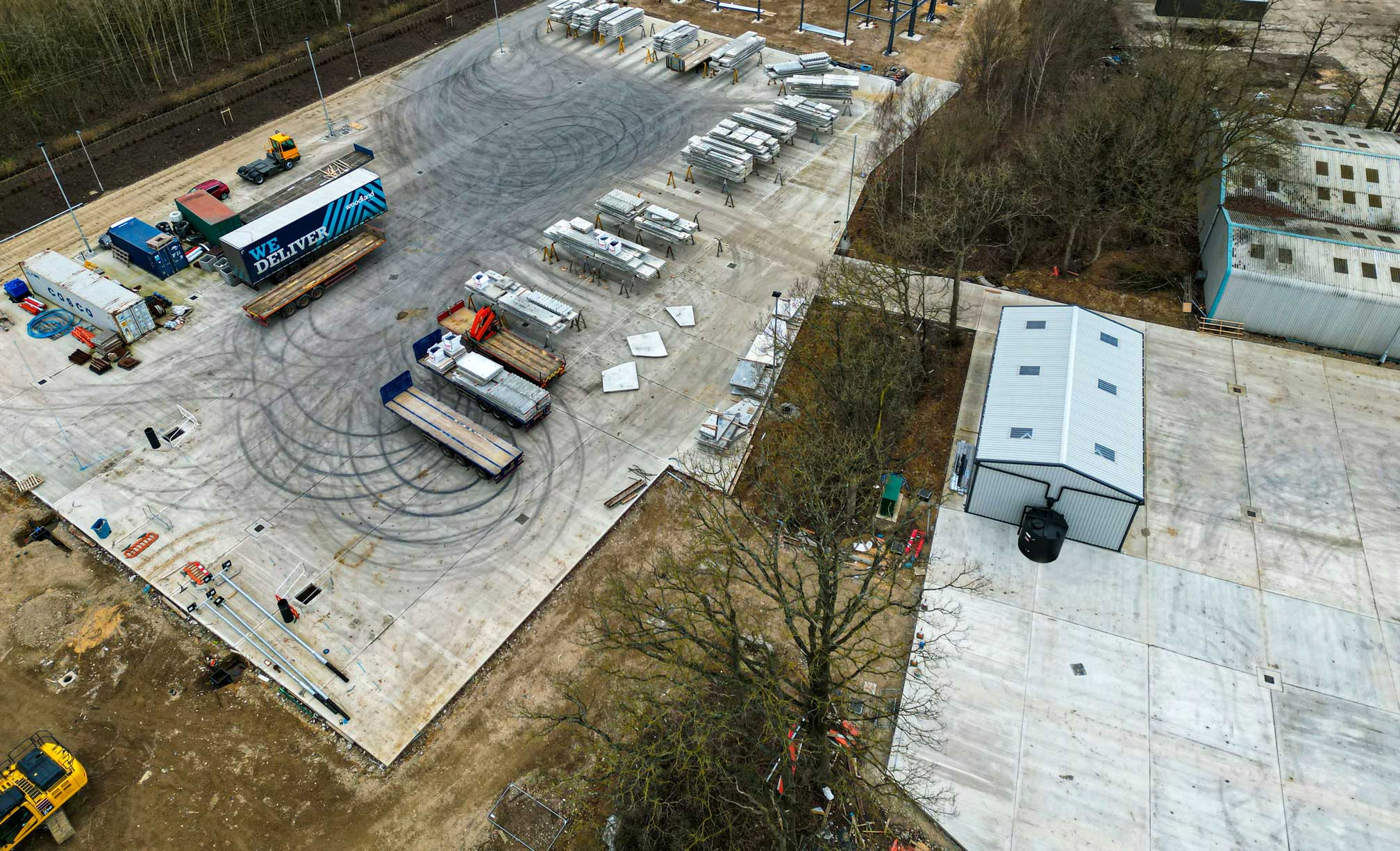 Milbank install rainwater harvesting tank with aims of reducing mains water by 40%
Join Business Development Manager, Mark Ellis, as he introduces our newly installed 7,000-litre rainwater harvesting tank, a pivotal addition towards our aim of Milbank Concrete Products becoming the UK's most sustainable provider of precast concrete products.
This system represents a significant stride forward in our water resource management, reducing our dependence on mains water. The harvested rainwater will serve as a valuable resource for water requirements across our site, from watering flowerbeds and washing down trucks and vans to flushing toilets in emergencies/during water outages.
The next phase of our rainwater harvesting project will see more tanks installed across our site and used within our production process. With these additional water storage tanks we'll be on track to reduce our dependancy on mains drawn water by around 40%.
Production Director, Philip Maxwell, said: "As part of our environmental and sustainability drive, we considered our impact on mains water usage.  For many years, we have had a water recycling plant on site where we filter, clean and then re-use water that has already been used for cooling our saws and cleaning, as part of our manufacturing process.  This has been very successful.
To reduce costs and drive down our demand on an ever dwindling and valuable resource, we decided to explore the possibility of rainwater harvesting to complement our use of and requirement for non-potable water.  We have large areas of roofing, some already used for solar panels, which we can utilise for rainwater harvesting.
The build of a new shed offered the first attempt to realise the project and we engaged with D&H Direct who have experience in providing equipment and advice on such matters. With their help, we have successfully installed a 7,000 litre water tank and filtration system.  The next stage of the project is to explore the possibility of using harvested water in our concrete mix.  Our overall aim would be to reduce our demand on mains water by 40% or more in the next 12 months, but it is dependent on rainfall."
We understand that nationally we play just a small part in the sustainability of the precast concrete industry. Our aim is to not only make positive changes to our own processes but to also influence the actions of others. If you are interested in implementing something similar at your business please contact us and we'd be happy to put you in touch with a recommended supplier.