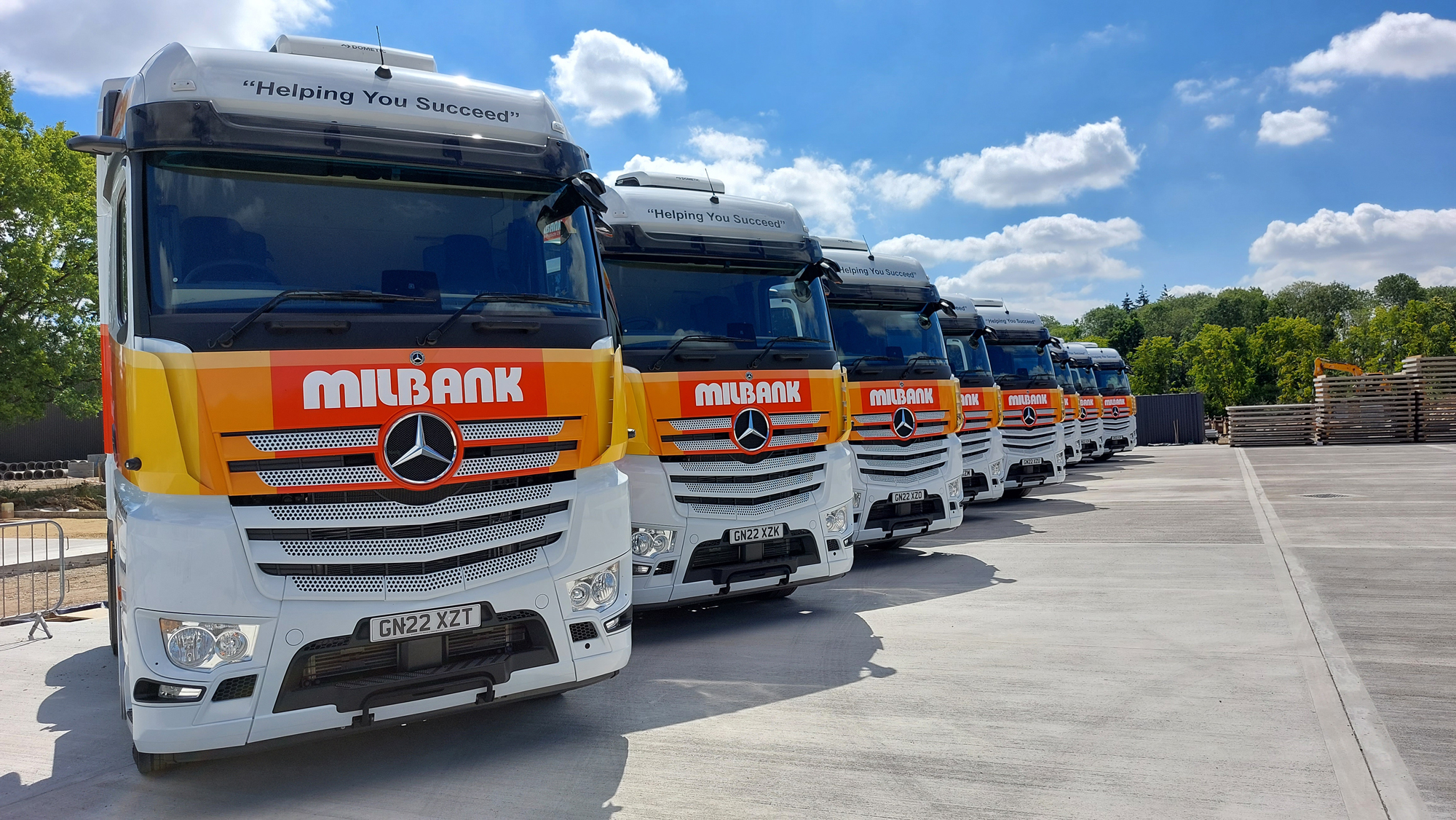 Milbank launch new range of branded delivery vehicles with Woodland Logistics
Having agreed a 5-year contract extension that will see us reach 15 years of working together, we are excited to release our newly branded fleet of delivery vehicles onto UK roads in partnership with Woodland Group Ltd.
Our new Mercedes-Benz Trucks UK trucks feature every driver aid for comfort and safety – bed, sat nav, fridge/freezer, microwave oven and a solar powered in-cab cooling unit that avoids running the vehicle to maintain the air con unit.
Additionally, the new Actros is the first truck in the world to offer the 'MirrorCam' system – an exclusive safer alternative to outside mirrors harnessing digital cameras and displays to provide an all-round view of the truck's surroundings, allowing the driver to eliminate blind spots and see when another vehicle, motorcyclist, cyclist or pedestrian is heading their way.
Keep an eye out, although we think they're going to be hard to miss!