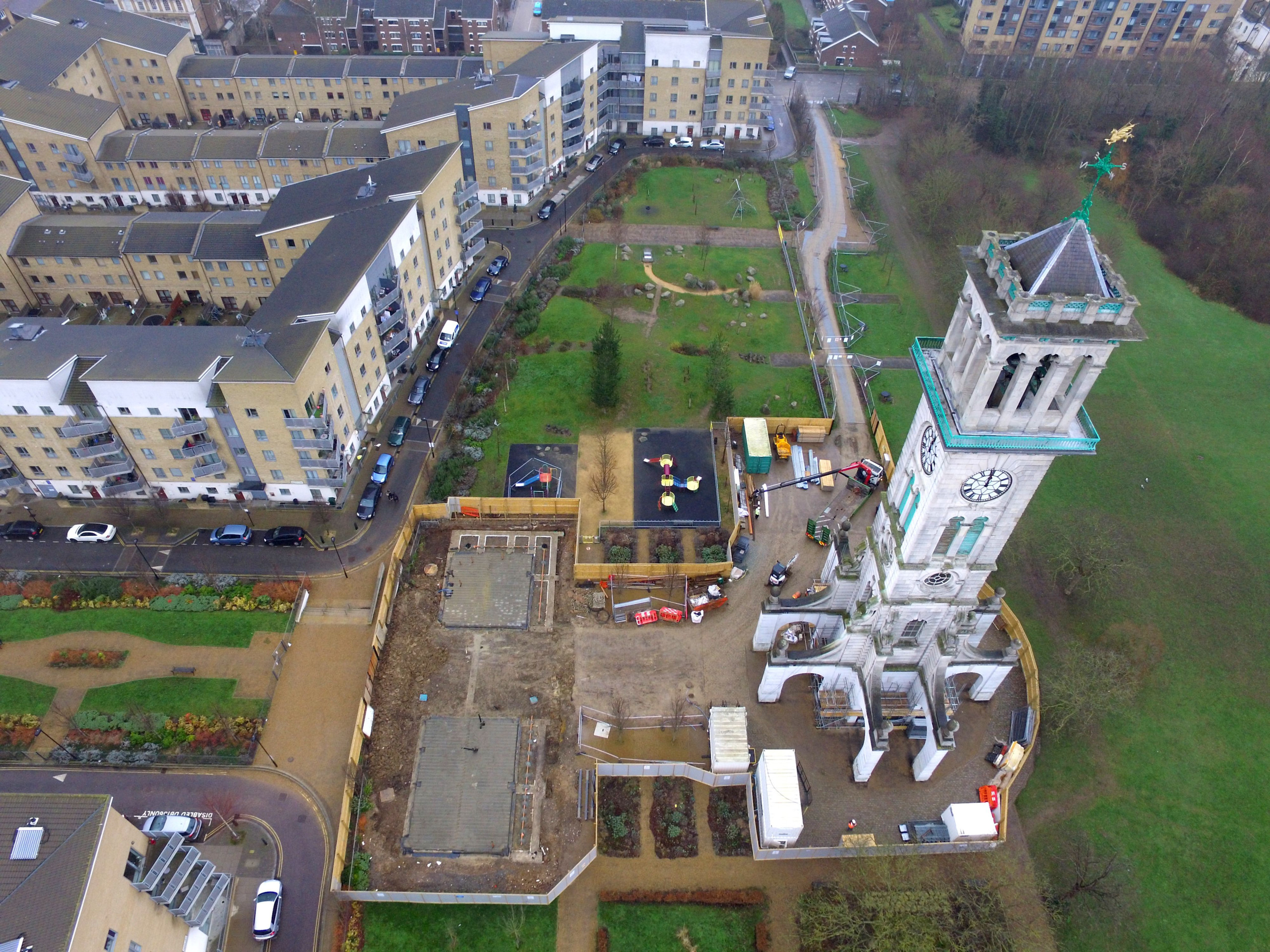 Milbank make history at London's caledonian clock tower
Milbank were more than happy to help shape a part of history this month as we assisted with the development of a brand new heritage centre, toilets and cafe at the historic Caledonian Clock Tower monument in Islington, London. Providing over 500m2 (weighing in at over 14-tonnes) of our beam and block concrete flooring system, we assisted Lenguard Ltd, specialist refurbishment, alteration and heritage contractors, on the first stage of their latest project.
Opened in 1855 as the centrepiece of the former Metropolitan Cattle Market, the seven-storey Clock Tower offers magnificent views over London. The tower and the market's impressive Grade II listed railings – built to withstand a bull stampede – are on English Heritage's Register of Heritage at Risk.
Set in the middle of the 7.4 hectare (18.27 acre) Caledonian Park (originally named Copenhagen Fields) has a rich history – used variously as a place for sports and leisure, a cattle market and popular flea market. It was also a place of political dissent and demonstration. Around 100,000 people gathered in the spot to march on Parliament in 1834 in support of the Tolpuddle Martyrs.
The tower contains one of the largest chiming turret clocks in London. It was supplied in 1856 by B.R. and J. Moore of Clerkenwell, whose printed catalogue lists a 'Clock with four 10ft. 6in. dials, chiming, for the Cattle Market, Islington, London'. The bells were cast at Whitechapel Foundry and rang out at market opening and closing time as well as on the hour and quarter hours.
Thank you to Cadman Cranes Ltd for providing another top quality CPA crane hire service.