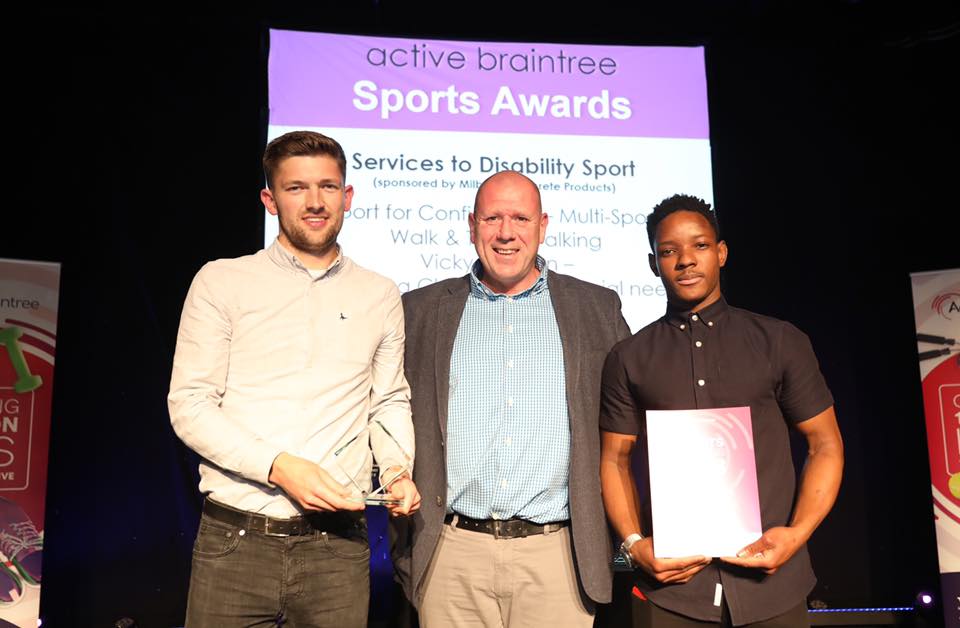 Milbank sponsor Services to Disability Sports award at active Essex 2018
Congratulations to all that took awards at this years Braintree District Council Active Essex Active Braintree Sports awards 2018 ceremony.
We were more than delighted to sponsor the 'Services to Disability Sports' award once again (for the 2nd year running), awarding 'Sport for Confidence' who run a sporting scheme at Witham Leisure Centre for those with learning and physical disabilities.
Sport for Confidence is a unique, pioneering and multi-award-winning organisation, which supports people who face barriers to participation to get involved in a variety of sporting activities in mainstream settings.
This unique partnership between leisure centres and local sports clubs sees occupational therapists and health professionals working directly with sports coaches and staff, to make adjustments that create truly accessible sport and leisure opportunities.
For more info on Sport for Confidence, visit their website here.
Supporting the local community has been part of our mission from day one and we are always looking for new ways in which we can give back.
For more information, visit the Active Essex website by clicking here.