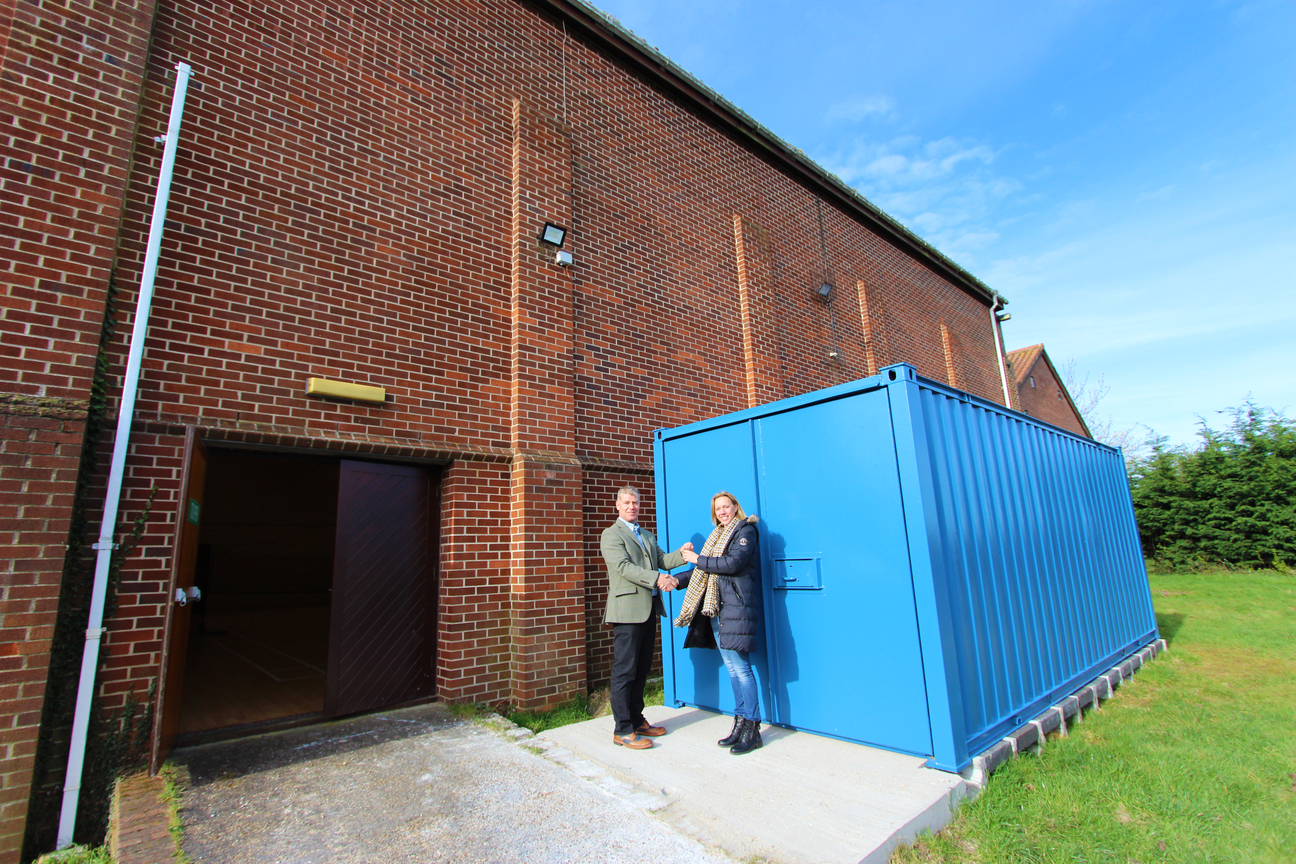 Milbank Group assist ECRC with new storage container
The Milbank Group prides itself on not only employing, training and developing our people but also supporting our local community in any little way we can.
In light of this, we were recently contacted by the Earls Colne Recreation Club (ECRC) to see if we would be able to assist with the installation and positioning of a storage container. The recommissioned shipping container was acquired to help with the storage of and easy access to the clubs sporting equipment and furniture.
On the 13th of March one of our dedicated installation fixing teams spared a day from their busy schedules to help build the base, comprising of both concrete and our tried-and-tested beam and block flooring system, outside the club's gym and a ramp leading from the existing path into the container.
With the assistance of Cadman Cranes (also part of the Milbank Group) and Woodland Logistics (Milbank's trusted haulage provider), a container was collected from Gosfield airfield and taken to the location at ECRC.  The container was then lifted into place on the 19th of March.
All materials and labour were generously supplied by Milbank Concrete Products with logistic and lifting support from Cadman Cranes and Woodland Logistics.
This project continues to demonstrate our commitment to the local community and we hope all at ECRC are pleased with the donation. Sue Freear, Manager of the ECRC, was delighted to receive the keys on Friday 5th April from Philip Maxwell, Operations Manager at Milbank Concrete Products.