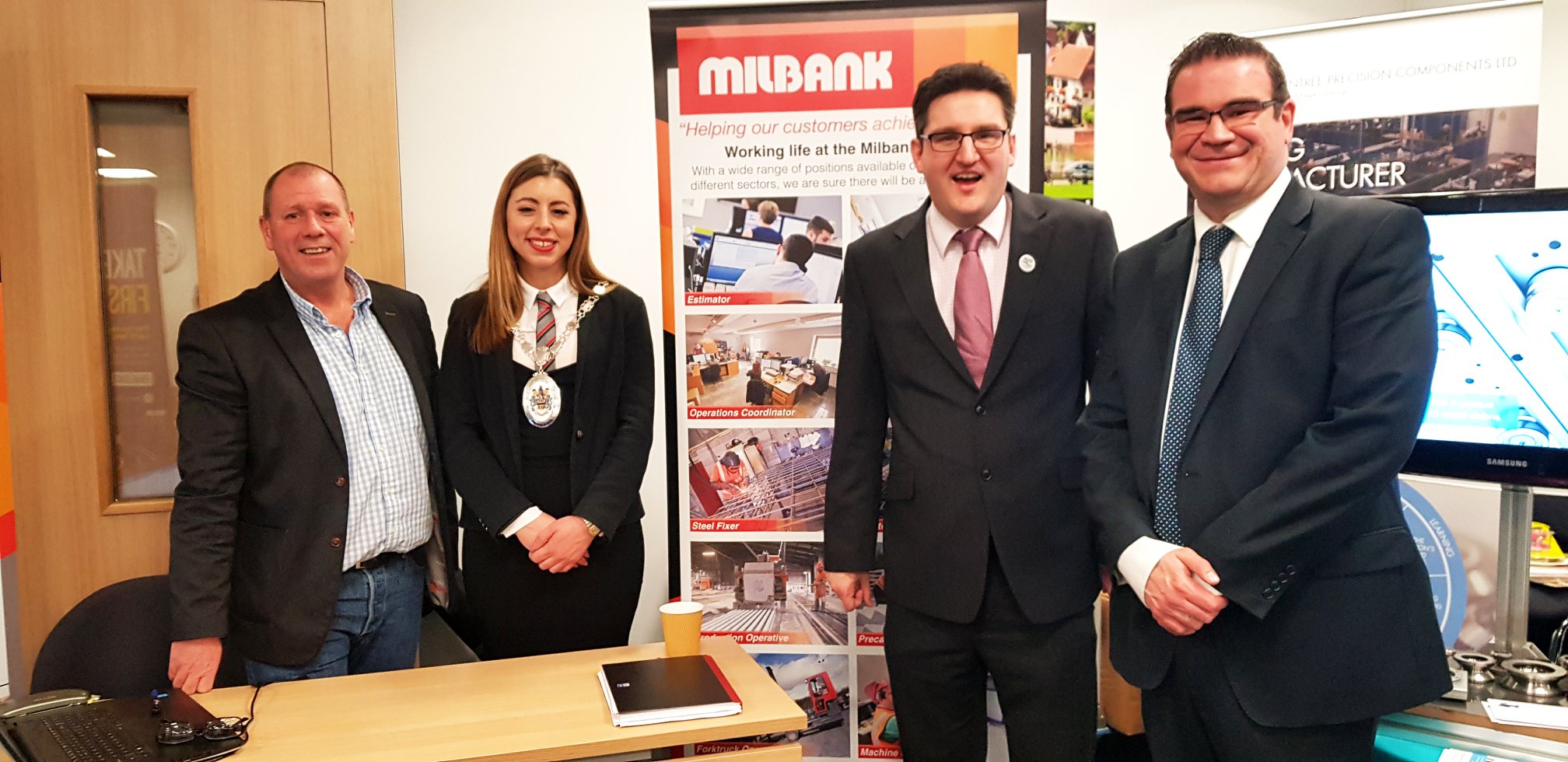 Milbank Group exhibit at Braintree job fair
The Milbank Group had a fantastic and prospective day exhibiting at the Braintree District Council Job Fair this month.
As a group, we are heavily committed to investing in apprenticeships and the untapped skills and ideas of the next generation. We have seen some really encouraging talent and the event was a huge success in promoting some of the great opportunities available in our region.
Our commitment and passion for learning, growth and development for the younger generation and our relationship and support for the local council and their efforts to promote the region are driving factors within our groups mission and vision.
For more information on the Milbank Group and its companies or to enquire about available career opportunities, just visit the website by clicking here The Milbank Group.
Pictured left from left to right: Andy Mayne – Managing Director, The Milbank Group, Chairman Councillor Vanessa Santomauro, Councillor Tom Cunningham and Councillor Kevin James Bowers.