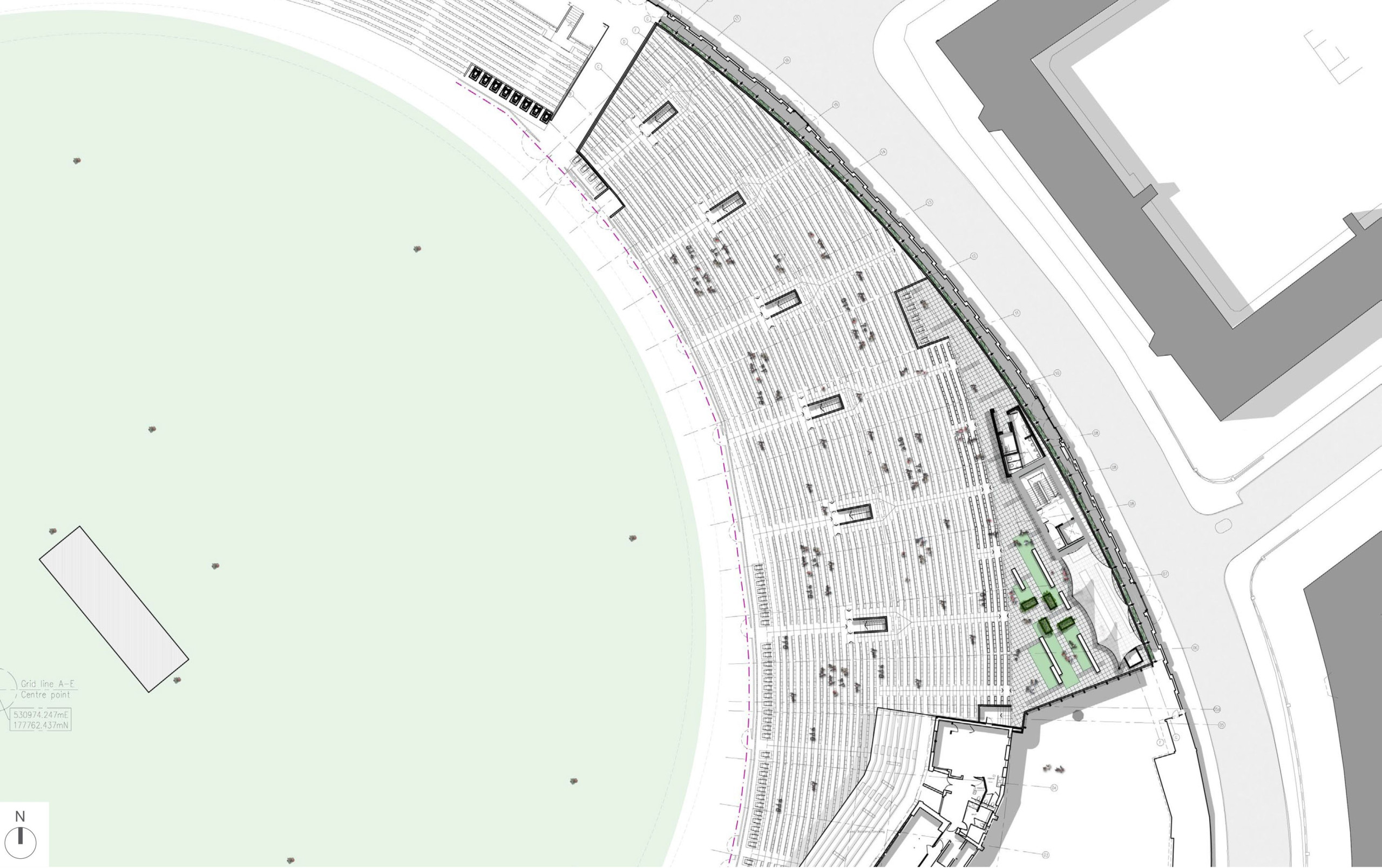 The Peter May Stand – Kia Oval – Kennington
"Milbank enjoyed every second of this project, and we are proud to be part of this grounds history."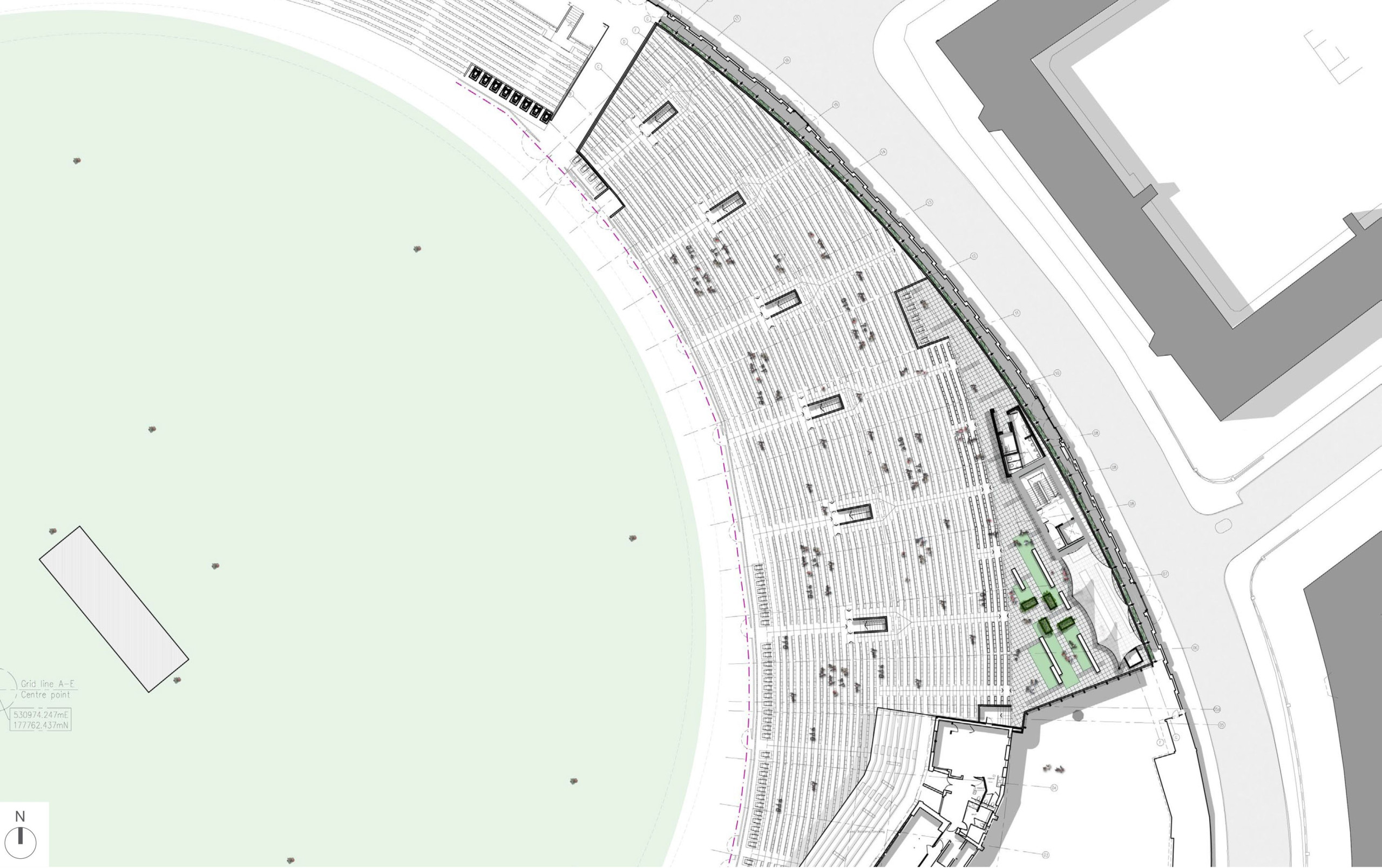 As many of you will know, The Oval is a historic cricket ground situated in south London. The ground has been the home of Surrey County Cricket Club since the ground was opened back in 1845, and was the first cricket ground in England to host International Test Cricket in 1880.
In September 2015 the decision was made to demolish the existing Peter May and Tony Lock stands to make room for the construction of a larger stand named after Peter May, who led Surrey to consecutive county championships in 1957 and 1958, whilst additionally captaining England from 1955 to 1961, winning the Ashes in 1956.
Milbank are pleased to announce their involvement in this historic redevelopment. Milbank were responsible for the manufacturing and installation of over 500 precast units, consisting of terrace units, walls, and stairs, leading to the completion of the new stand which has a capacity of 6,300 seats, increasing the grounds overall capacity to 25,000. The new stand was opened on the 15th May 2016 where Surrey played host to Middlesex in their County Championship Division one match.
"The Kia Oval, the world renowned cricket ground, conference and events venue, has today unveiled its brand new Peter May stand, a £10m investment which completes the ground's modernisation plans in time for the 2016 season. The new 6,300 capacity stand development began in June 2015 and has replaced the original Peter May and Lock stand, making the ground's new capacity now 25,300, and also provides a wide range of new facilities for members and fans including a new rooftop terrace to host guests and member's events.
As well as the seating capacity, the space beneath the stand has been redeveloped to create a large concourse for the Kia Oval with many new bars, catering facilities and restrooms, which will further improve the customer experience for the many hundreds of thousands of cricket supporters that visit the Kia Oval every summer. " – 'The new £10m Peter May Stand at The Kia Oval now complete – ITCM.co.uk'.
Milbank enjoyed every second of this project, and we are proud to be part of this grounds history.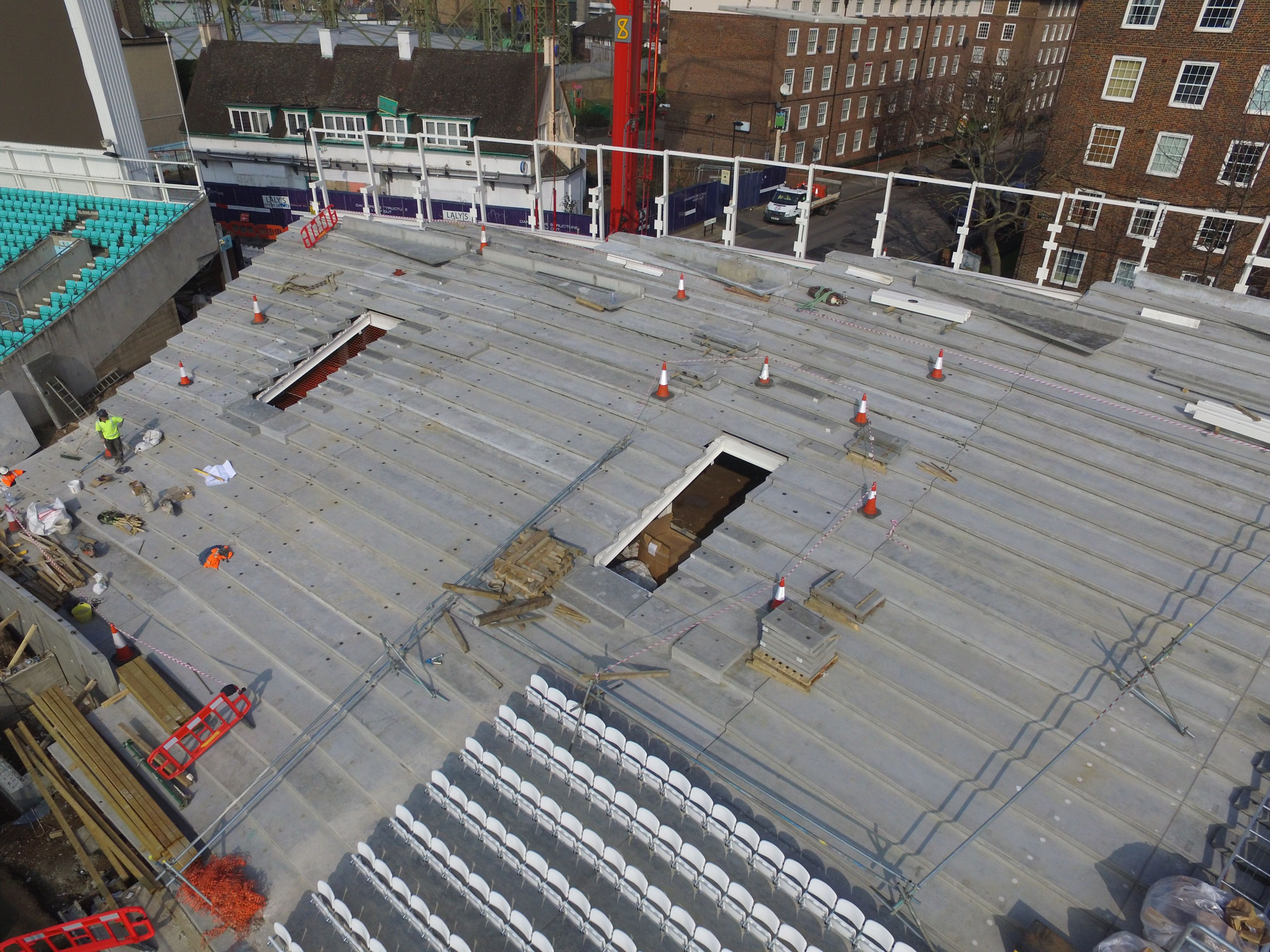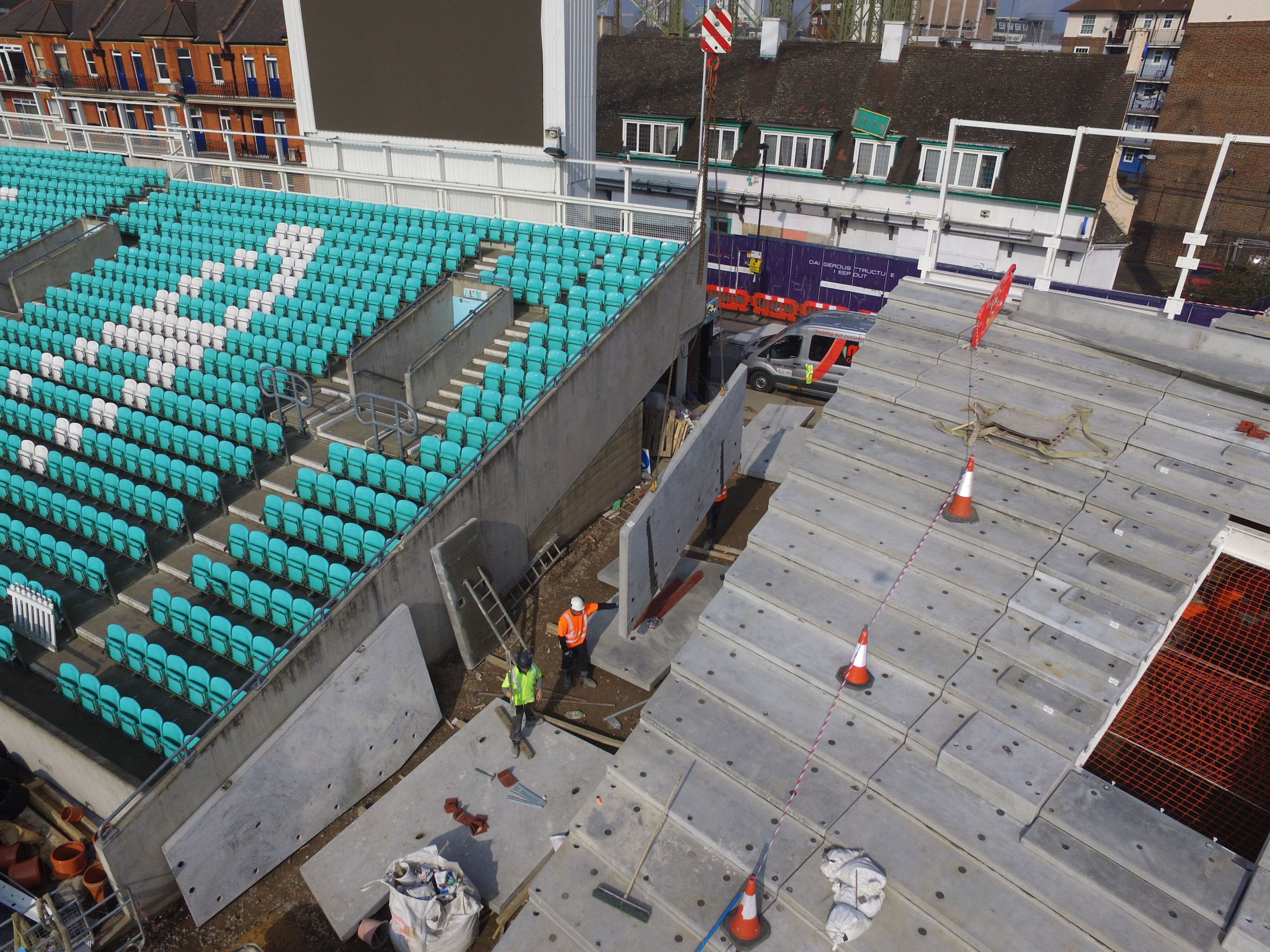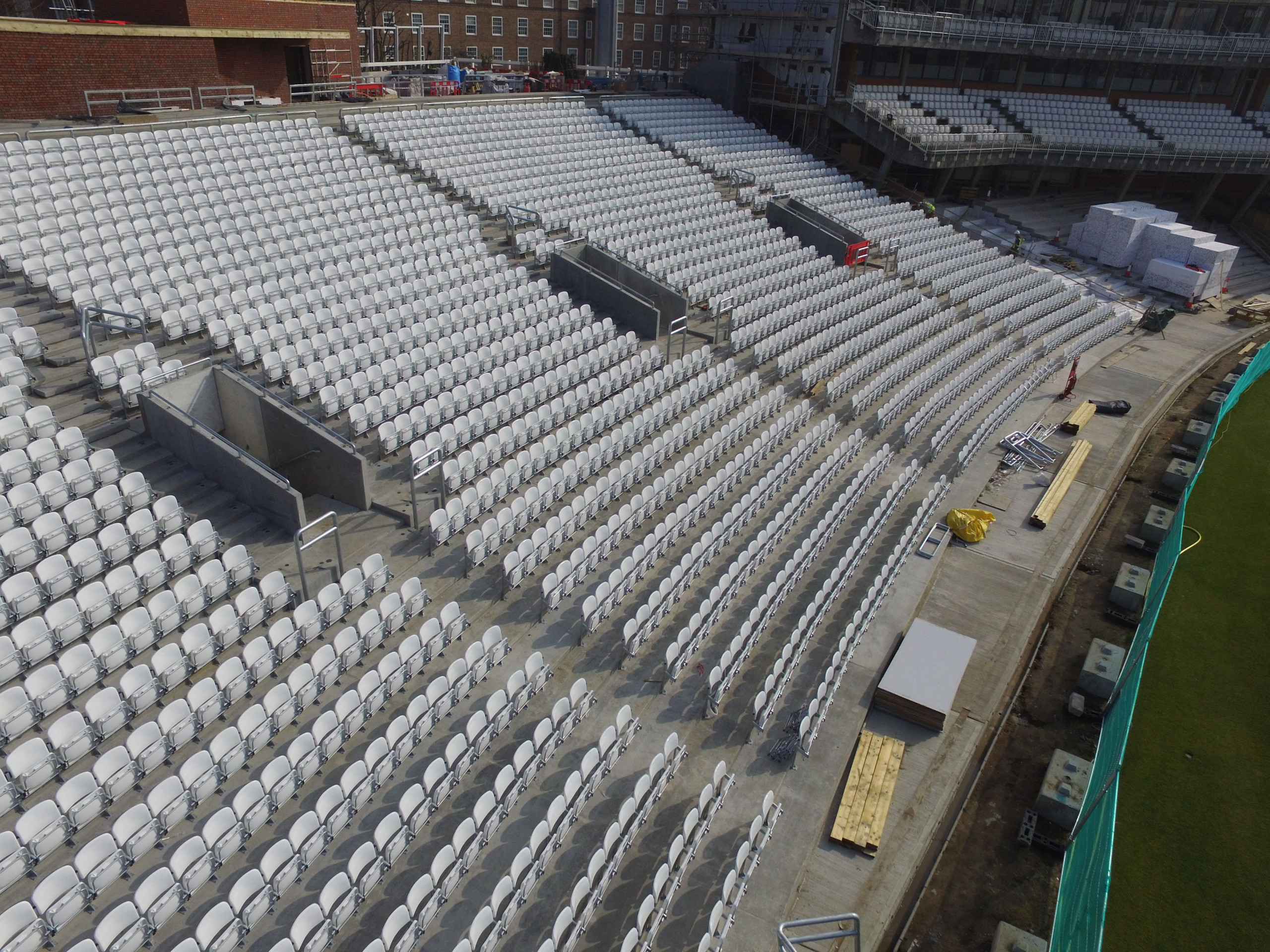 For more information on our Stadia production, please click here.