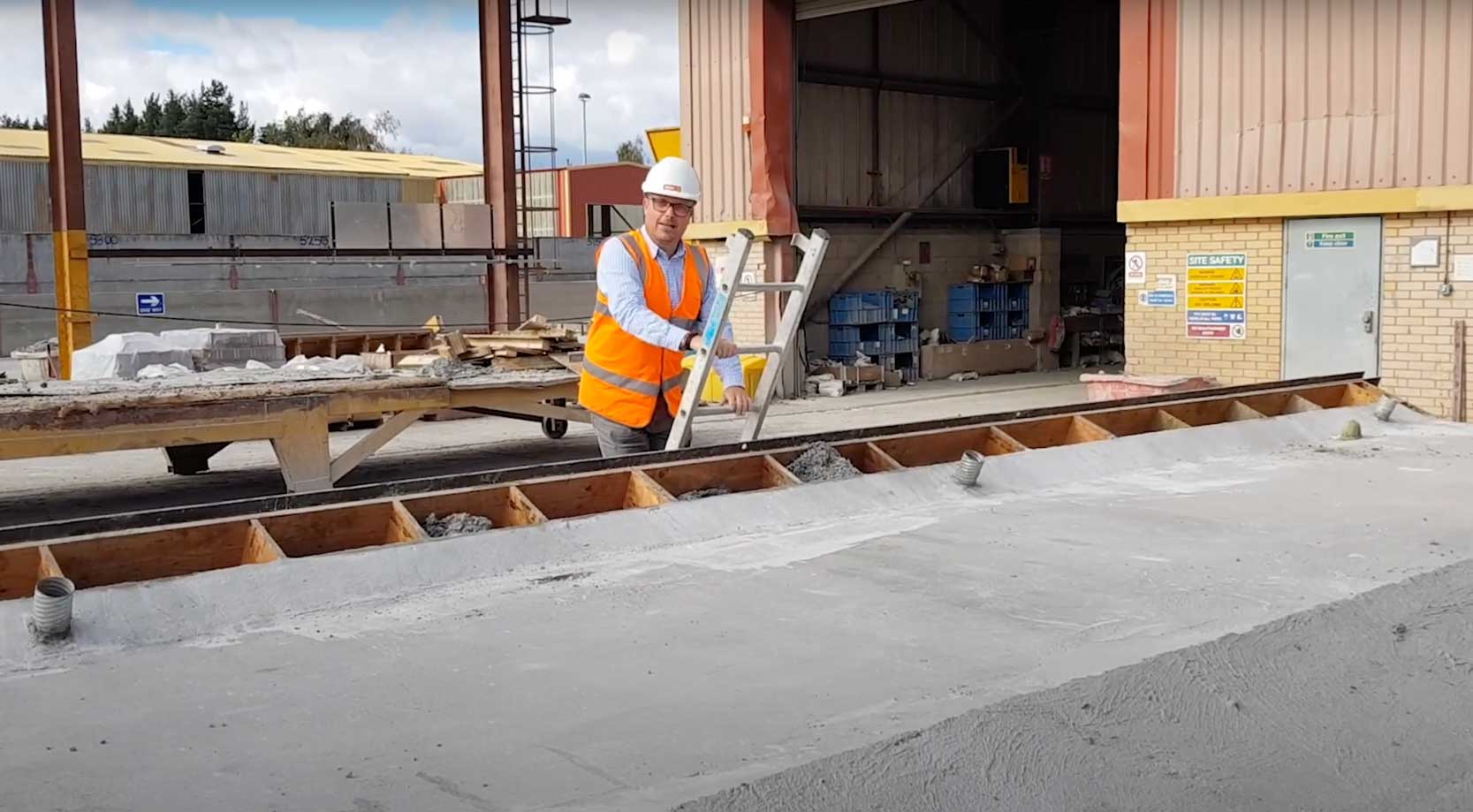 What's in our Yard? – Episode 10: Bespoke Concrete Stadium Seating Units
What's in our Yard? – Episode 10: Bespoke Concrete Stadium Seating Units
Join our Bespoke Precast Business Development Manager Mark Ellis as he takes a trip into our precast concrete production yard to see exactly what we've been manufacturing.
In this Episode, Mark takes a trip through space and time to show you both sides of our bespoke precast concrete stadium seating units – great for football, rugby, hockey and sports stadiums.
No two stadium seating units are the same, and when it comes to putting project visualisation into reality, ensuring you have a bespoke design which matches your specifications is crucial. Our offsite manufacturing facility utilises industry-leading steel moulds to produce precast units that will fit your designs.
Milbank precast concrete terrace units provide a high-quality foundation for tiered seating across a variety of sectors. Our precast units provide both auditorium-style seating and terrace steps with the addition of access areas and vomitory walls for modern banked seating configurations.
If you wish to contact Mark directly regarding a bespoke precast quotation, he can reached at;
[email protected] | 01787 220507
For everything else, its;
[email protected] | 01787 223931