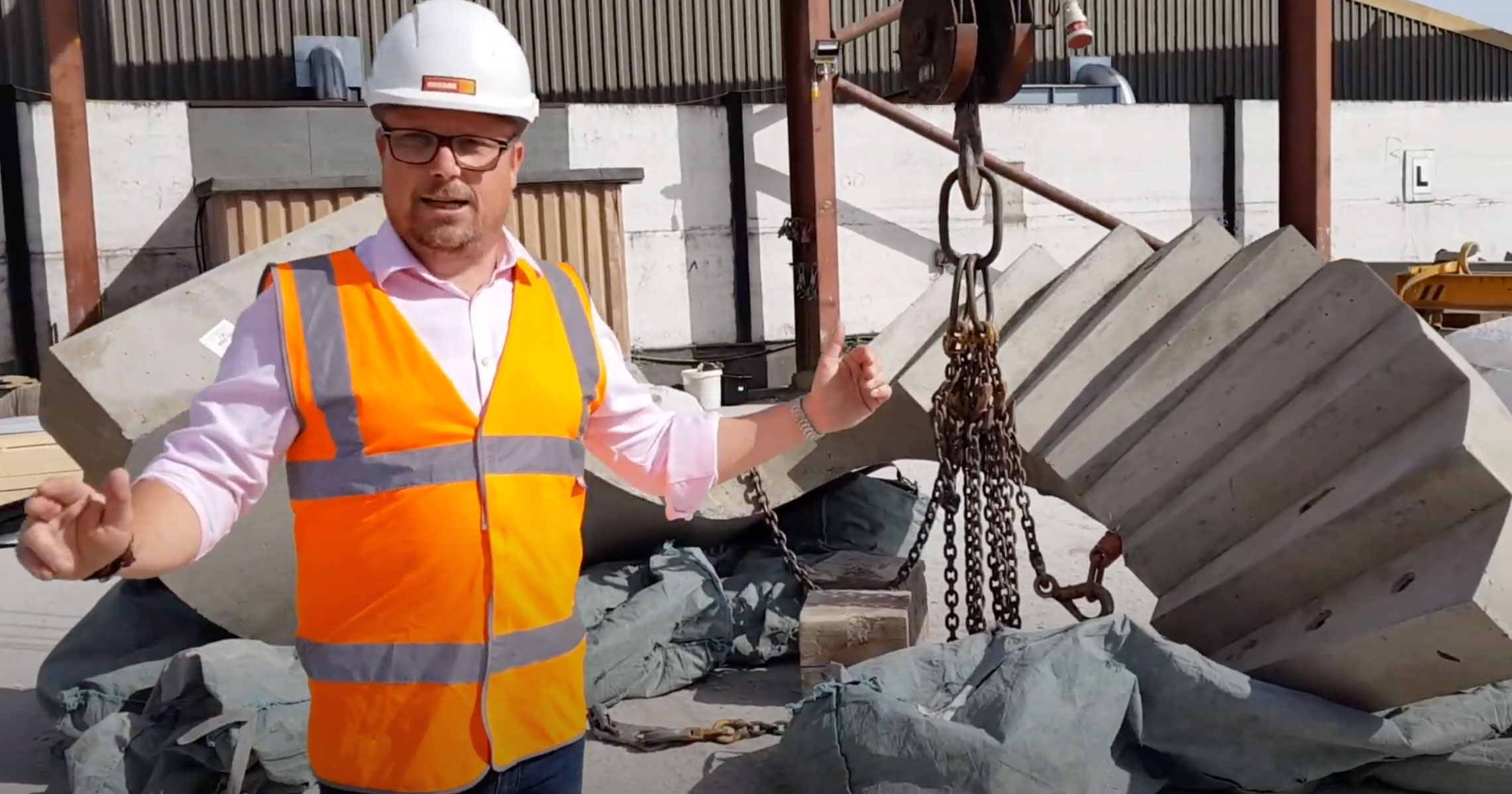 What's in our Yard?: Episode 2 – Precast Concrete Curved & Spiral Stairs
What's in our Yard?: Episode 2 – Precast Concrete Curved & Spiral Stairs
Join our Bespoke Precast Business Development Manager Mark Ellis as he takes a trip into our precast concrete production yard to see exactly what we've been manufacturing.
In this Episode, we take a look at one of our amazing 'Kallisto' curved precast concrete staircases. Working with architects, engineers and designers we have achieved stunning, durable precast spiral, helical and curved staircase installations in some of the most prestigious developments across the UK.
Kallisto Stairs are making a statement across the country. We invite you to join a club of exclusivity where transcending from one floor to the next is on more than just a staircase. With a passion for craftsmanship and pushing the boundaries of construction, our mission is to produce and install bespoke curved, helical and spiral stairs for discerning people in exceptional properties.
Manufactured and crafted by hand at our facility in Essex, our concrete stairs are delivered in one complete piece and fitted with ease by our expert installation team. Based in Essex, we cover all of the UK.
If you wish to contact Mark directly regarding a bespoke precast quotation, he can reached at;
[email protected] | 01787 220507
For everything else, its;
[email protected] | 01787 223931