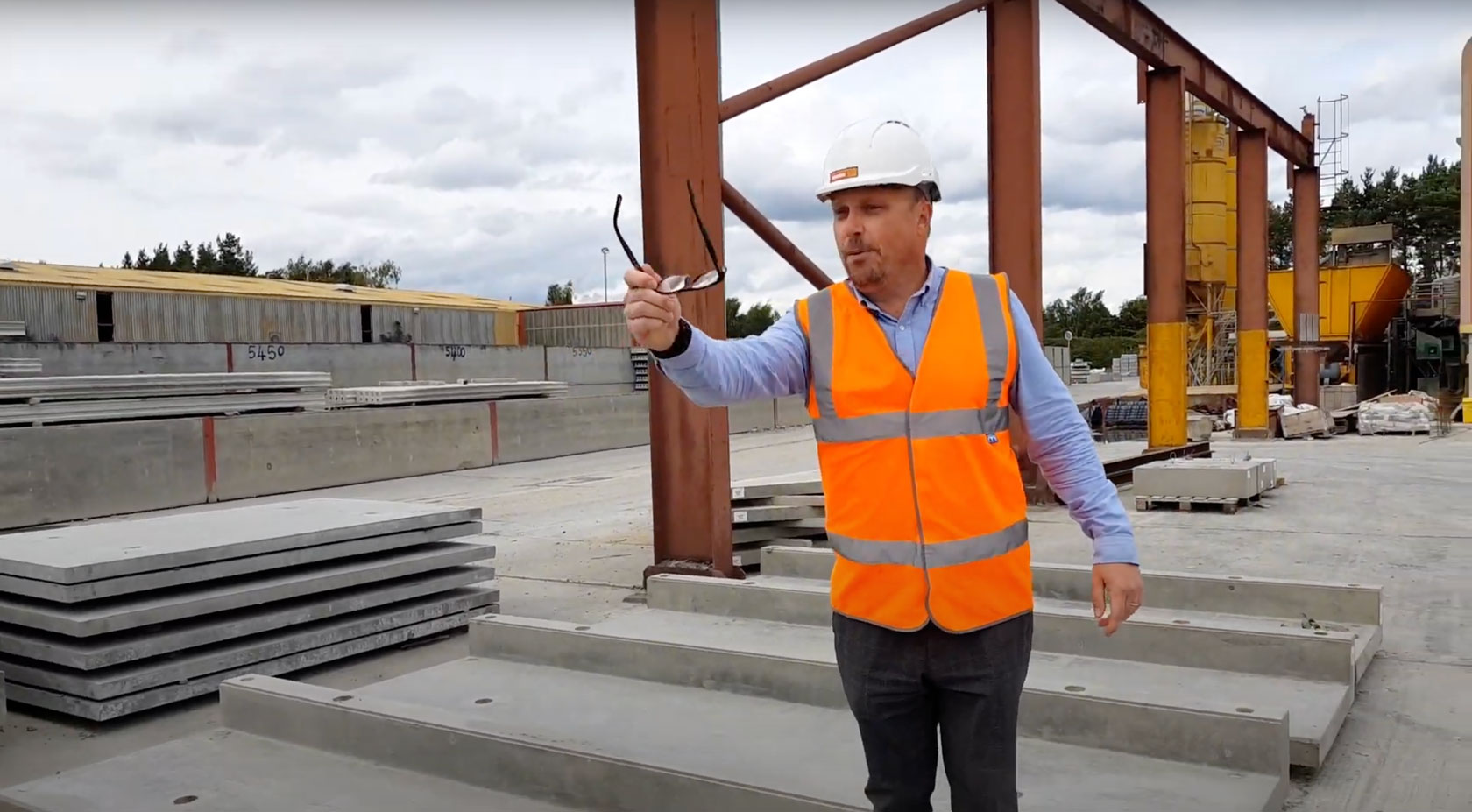 What's in our Yard? Episode 4: Precast Concrete Stadium Terrace Units
What's in our Yard? Episode 4 – Precast Concrete Stadium Terrace Units
Join our Bespoke Precast Business Development Manager Mark Ellis as he takes a trip into our precast concrete production yard to see exactly what we've been manufacturing.
In this Episode, we take a look at a collection of precast concrete terrace units that can be utilised for seating within auditoriums, stadiums, cinemas and theatres.
No two auditoriums are the same, and when it comes to putting project visualisation into reality, ensuring you have a bespoke design which matches your specifications is crucial. Our offsite manufacturing facility utilises industry-leading steel moulds to produce precast units that will fit your designs.
Milbank precast concrete terrace units provide a high-quality foundation for tiered seating across a variety of sectors. Our precast units provide both auditorium-style seating and terrace steps with the addition of access areas and vomitory walls for modern banked seating configurations.
We utilise modern, industry-leading steel moulds at our offsite precast concrete manufacturing facility in North Essex. Across the UK we have been producing high-quality auditorium seating and precast concrete bleachers for a wide range of applications; football, cricket, tennis and hockey stadiums, multi-screen cinemas, theatres, leisure centres, swimming pools and schools.
Our expertise has been commissioned for some of the UK's most distinguished auditorium and stadium terracing projects, notably the expansion project at the Kia Oval Cricket Ground and the Lee Valley Hockey and Tennis Centre at the Queen Elizabeth Olympic Park for the London 2010 Olympics. Additional projects include; the Open-Air Amphitheatre in Scarborough, the Isle of Sheppey Academy, the Hull Kingston Rovers Rugby League Club, Odeon Cinemas in Bournemouth, the Ebbsfleet United Football Club, the Arsenal Football Youth Academy and the Boston Community Stadium
If you wish to contact Mark directly regarding a bespoke precast quotation, he can reached at;
[email protected] | 01787 220507
For everything else, its;
[email protected] | 01787 223931