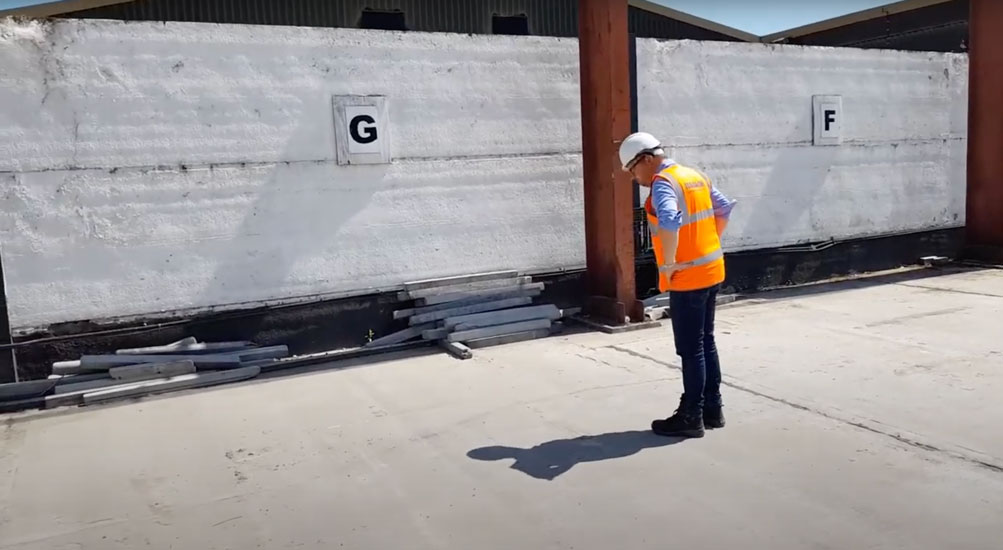 What's in our Yard? – Episode 7: Fast & Efficient Turnaround
What's in our Yard? Episode 7 – Fast & Efficient Turnaround
Join our Bespoke Precast Business Development Manager Mark Ellis as he takes a trip into our precast concrete production yard to see exactly what we've been manufacturing.
In this Episode, we show you just exactly how long our specialist precast concrete products hang around in our yard before being shipped out by our in-house haulage team to our customers.
Our manufacturing facilities, offices and transport hub are located near Colchester on the border between Essex and Suffolk in the UK. With the A12, M11 and M25 all nearby, we are well positioned to offer a competitive concrete products service to London & the Home Counties, East Anglia and the South East of England.
Alongside our flagship precast concrete products, we also supply an array of specialist bespoke concrete products to most parts of the UK. We see ourselves as more than just a precast concrete manufacturer. Putting our customers first, we are solution providers, with a mission and vision to deliver a continually exceptional level of service.
If you wish to contact Mark directly regarding a bespoke precast quotation, he can reached at;
[email protected] | 01787 220507
For everything else, its;
[email protected] | 01787 223931