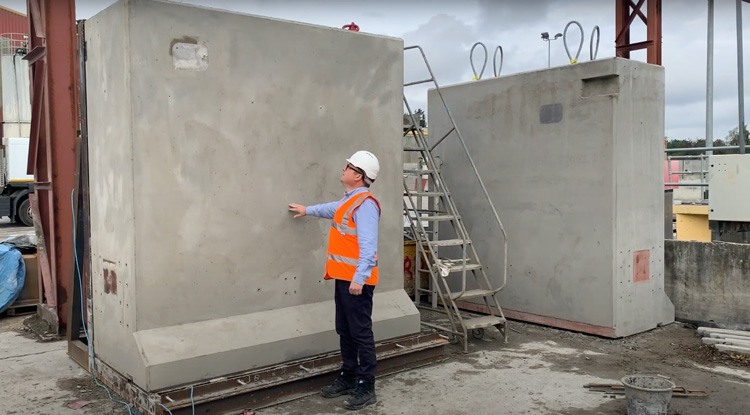 What's in our Yard? – Episode 9: Precast Concrete Neutron Shields
What's in our Yard? – Episode 9: Precast Concrete Neutron Shields
Join our Bespoke Precast Business Development Manager Mark Ellis as he takes a trip into our precast concrete production yard to see exactly what we've been manufacturing.
In this Episode, we take a look at a collection of MASSIVE 18-tonne precast concrete blast doors for a nuclear power plant in the UK.
Precast Concrete is a quick, simple and cost effective solution for the construction of blast-proof walls and doors. At our purpose-built bespoke precast concrete facility in North Essex, we are well equipped to manufacturer a wide range of precast products with ease, and are trusted by some of the UK's leading utilities companies to deliver projects on time and to budget.
Precast Concrete has many favourable attributes with regard to blast response. Blast load durations are very short term compared to other extreme structural loads, and are often shorter than the natural period of many structural elements. Because of this, blast waves do not excite the mass of the structure in the same way as longer period, cyclic loading. The mass of precast concrete structures provides a direct resistance to the blast wave, ensuring maximum safety and protection.
If you wish to contact Mark directly regarding a bespoke precast quotation, he can reached at;
[email protected] | 01787 220507
For everything else, its;
[email protected] | 01787 223931