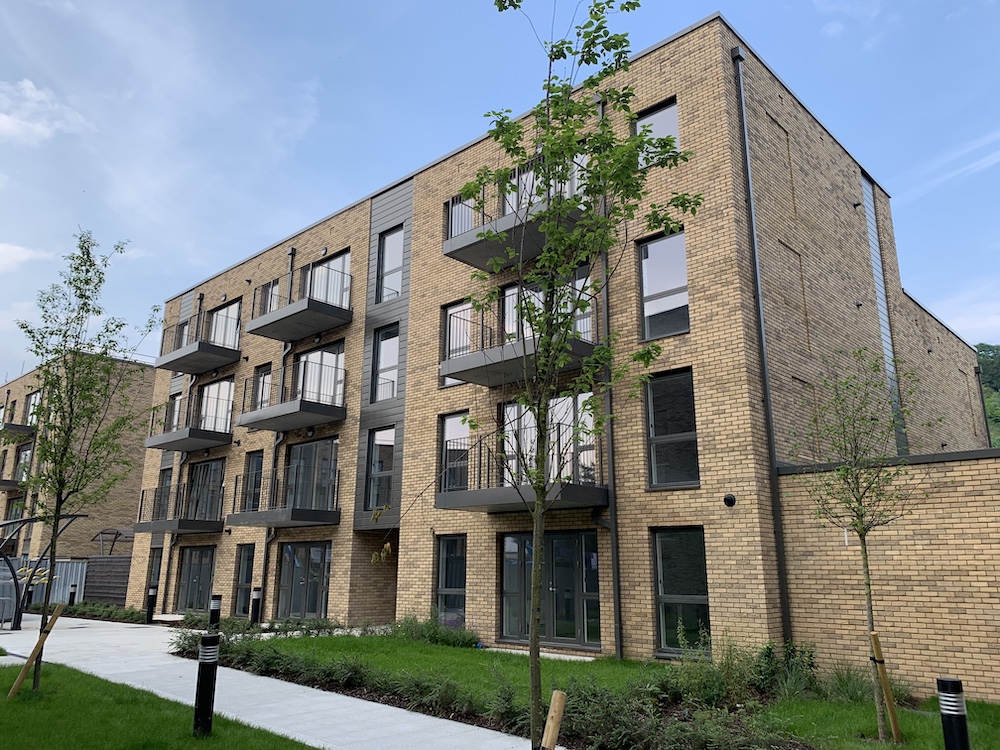 Milbank provide precast concrete stairs, balconies and hollowcore flooring for Masonry Frame Systems
Working with Masonry Frame Systems at the Ampersand Apartments project in Kenley, Surrey, we provided a large range of precast concrete elements including hollowcore flooring units, straight flight stairs and a selection of bespoke precast balconies.
Masonry Frame Systems were appointed to deliver the full structural envelope of a 118 apartment build for Haxted Estates, their largest project to date using the Xella Silka building system. Built across 5 blocks, the apartments were completed in 2019 and are now available for private sale, with a proportion being taken over by an Housing Association.
Milbank are well equipped to design and manufacture a range of precast balcony variations and when designing concrete floors for a project, our design team are able to consider precast balconies as an additional extra to the latest industry standards.
To enquire about our range of precast concrete products or to submit your drawings for a quick and free quotation, contact us today.