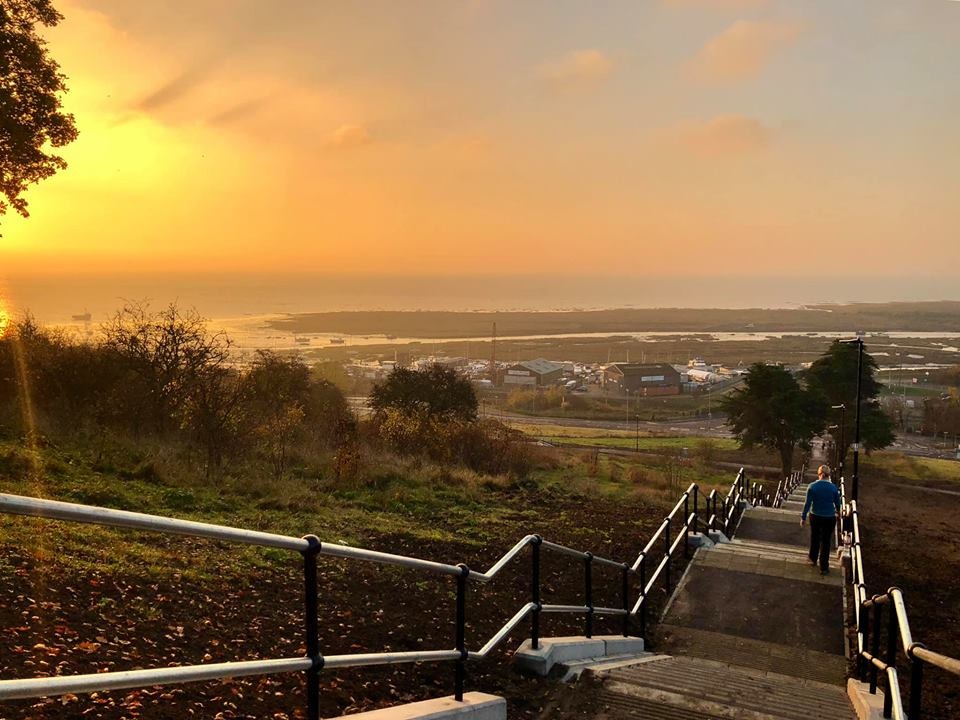 Belton Hills Steps project completes in Leigh-on-sea
Working with Marlborough Surfacing Ltd in conjunction with fellow Milbank Group company Sui Generis International Ltd, we provided over 450 tonnes worth of precast concrete step units with specialist anti-slip GRP nosings cast into the concrete steps. The major engineering project involved replacing the steps, paths and lighting on a main route for commuters using Leigh Train Station.
Councillor Lesley Salter, said:
"We are delighted to re-open the steps and make that route accessible again for members of the public. With the evenings drawing in, it is important we have been able to provide a safe and well-lit route for commuters and residents alike. We must thank our contractor, Marlborough, who have worked hard to ensure that the works were completed on time and in a professional manner. The new steps look fantastic and I am sure residents and commuters will agree."
The work began in April after the steps had become dangerous to use. Years of ground movement in the cliffs, the age of the steps and harsh weather conditions led Southend Council to decide the time had come for replacements.
They officially opened on Thursday 1st November after a total of 430 steps had been installed, nearly a mile of handrails put in place and more than 450 tonnes of concrete poured together with brand new LED lighting. For the next few weeks the contractor for the project will be on site clearing the works compound.
This project is a fantastic example of the bespoke capabilities Milbank Concrete offer to their customers. Their expertise of precast concrete stairs and ability to design bespoke moulds to suit exact clients needs allows them to continue to dominate the precast concrete industry.
For further information or to make an enquiry, please email [email protected] or alternatively, call 01787 223 931.
Photos/Text: May Hope, Marlborough Surfacing Ltd, Echo-News.