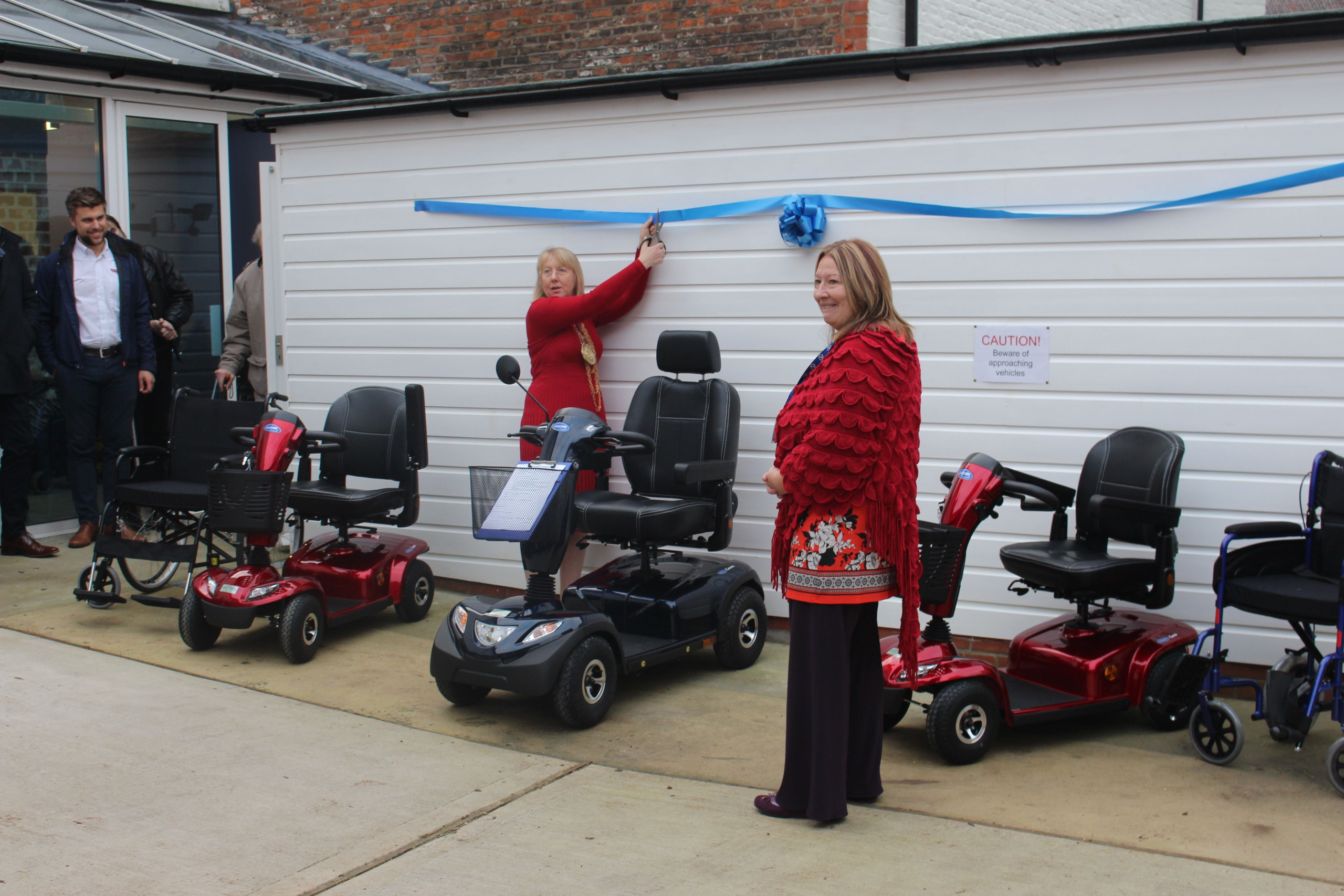 CCVS Shopmobility – Launch Day!
"Without the support of Milbank Concrete Products and the team they enlisted who united to complete this job, we wouldn't have been able to provide a safe surface for our members. We are extremely thankful and know this will have a huge impact on the successful running of this project."
This crucial scheme, previously located at Manor Road has now been relocated to Winsley's House, the head office of CCVS. The project was officially opened on the 16th of December 2016 by Councillor Julie Young, Mayor of Colchester who thanked all those involved on behalf of CCVS including Funders Saffron Building Society, Colne Housing & Community Initiatives Fund. Thanks were also extended to the organisations who were instrumental in making the relocation happen including G&R Building Contractors, Milbank Concrete Products and Colchester Mobility Centre (for providing new scooters).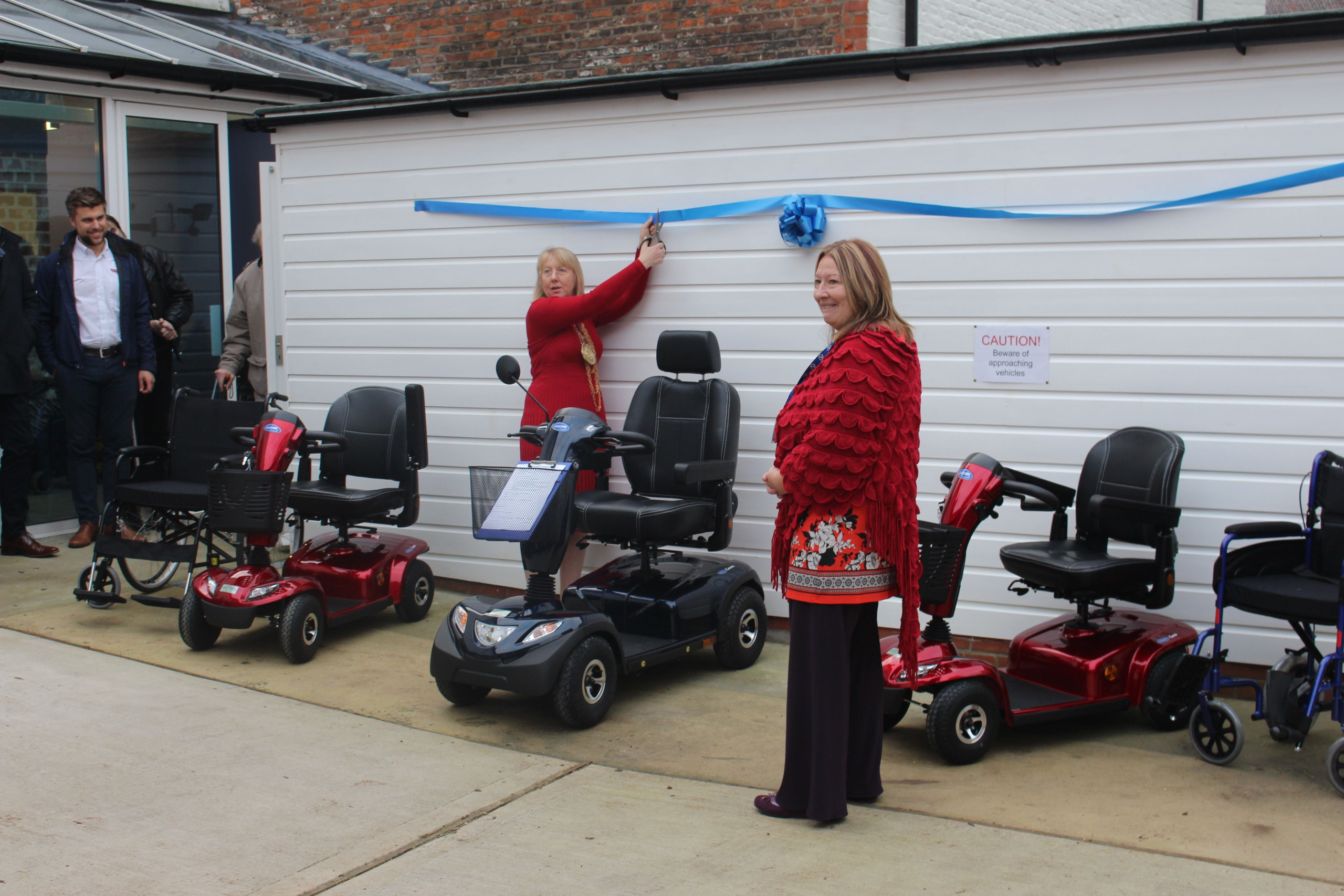 Managing Director of Milbank Concrete Products Andy Mayne commented "Milbank Concrete Products have a strong connection to the local community and have been actively involved in various community support projects. When we were approached by CCVS we were delighted to be able to help them provide their shop mobility customers with a more practicable and safer car park and access route at their offices in Colchester".
Chief Executive Tracy Rudling commented "This vital project allows those with mobility issues to hire electric and manual scooters and access the town centre independently with freedom, confidence and dignity. We are extremely thankful for the support of everyone involved in the relocation of this project and know this will have a huge impact on the successful running of this project. We are so pleased to relocate this project to Winsley's House. Back in 2002, we received a £200K legacy from a wonderful Shopmobility member who bequeathed this sum of money to us which allowed us to purchase Winsley's House in 2004. The scheme has been moved around the town since it lost its permanent home at 15 Queen Street. With prudent investment by the Trustees, we are so proud that the significant investment in Winsley's House has enabled the scheme to return to its rightful and permanent accessible home".
"Everyday activities such as shopping or travelling can often present difficult challenges for those with mobility issues; sometimes because of a lack of facilities, sometimes because of attitudes and lack of understanding of others. Shopmobility enables people with mobility problems to conduct themselves around town in their own time and use all kinds of services without having to rely on friends or family."
"Saffron Building Society, who have a branch in Colchester, were part funders of the project. Sarah Howe, Chief Customer Officer at the society said 'As a local provider of services, we appreciate just how difficult it can be for those with mobility challenges to access shops and services. We were delighted to support the Shopmobility scheme. The passion, belief and enthusiasm that the team at CCVS demonstrate in supporting their members is compelling and clearly makes a real difference to people's lives in the community".
Alistair Heron, Partnerships & Business Development Manager from Colne Housing (part funded the project) commented "This project is a fine example of the kind of community led initiative we look to back. We're excited by the potential. Our funding is focussed on 'start up or scale up' and we're confident that the expanded Shopmobility service will enable independent living for considerably more disabled people whilst increasing access to other vital CCVS initiatives".
Cllr John Aldridge Chairman of Essex County Council (part funded the project) said: "Congratulations to CCVS for bringing this project to fruition – it will give so many more people the independence to visit and enjoy the town and we are delighted to have supported the project through our Community Initiatives Fund."
CCVS have a range of manual wheelchairs and electric scooters to hire available from 10am to 4pm Monday to Friday (excluding Bank Holidays).
For further information on how to hire a scooter, please contact 01206 505250 and speak to a member of CCVS admin team or visit www.ccvs.org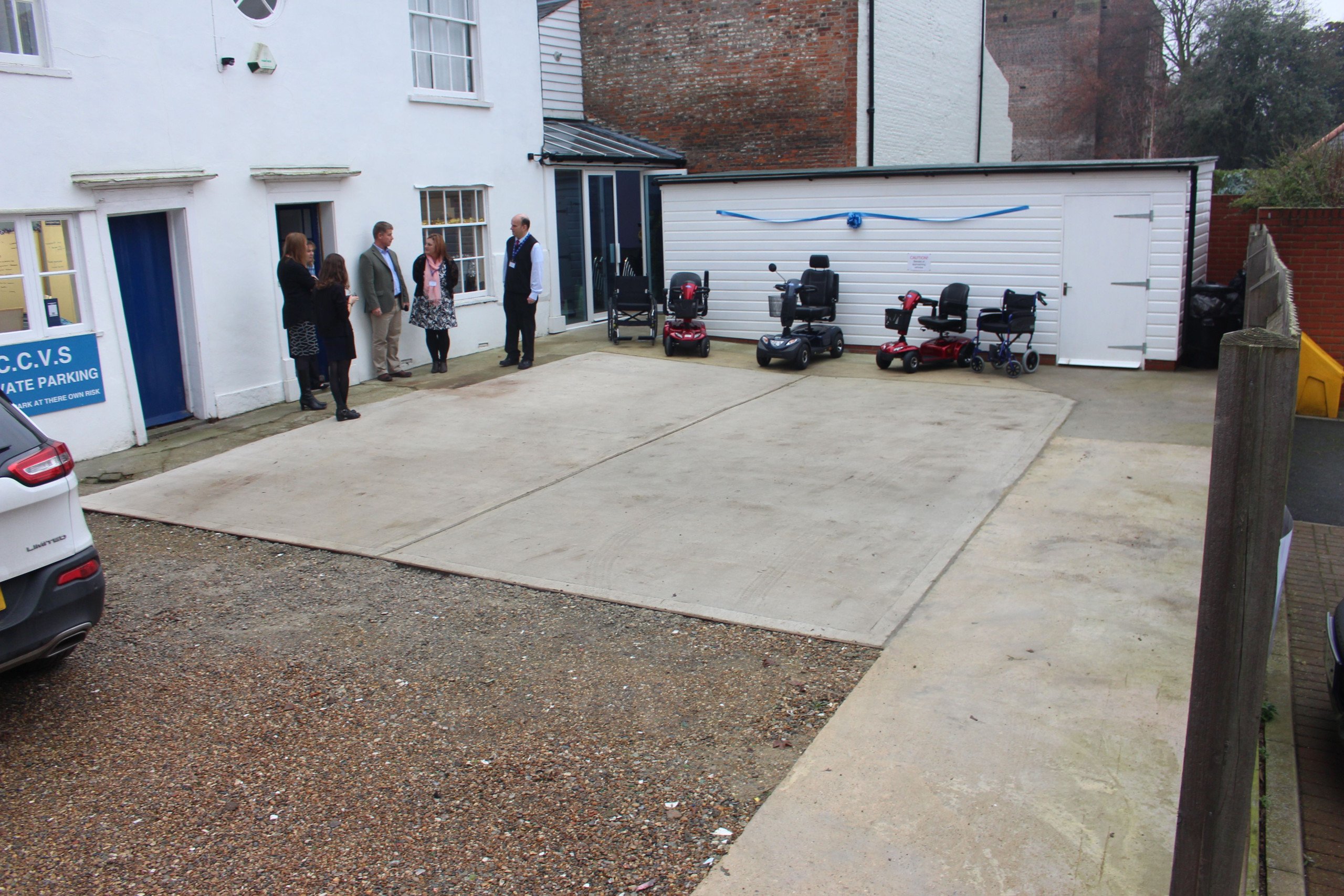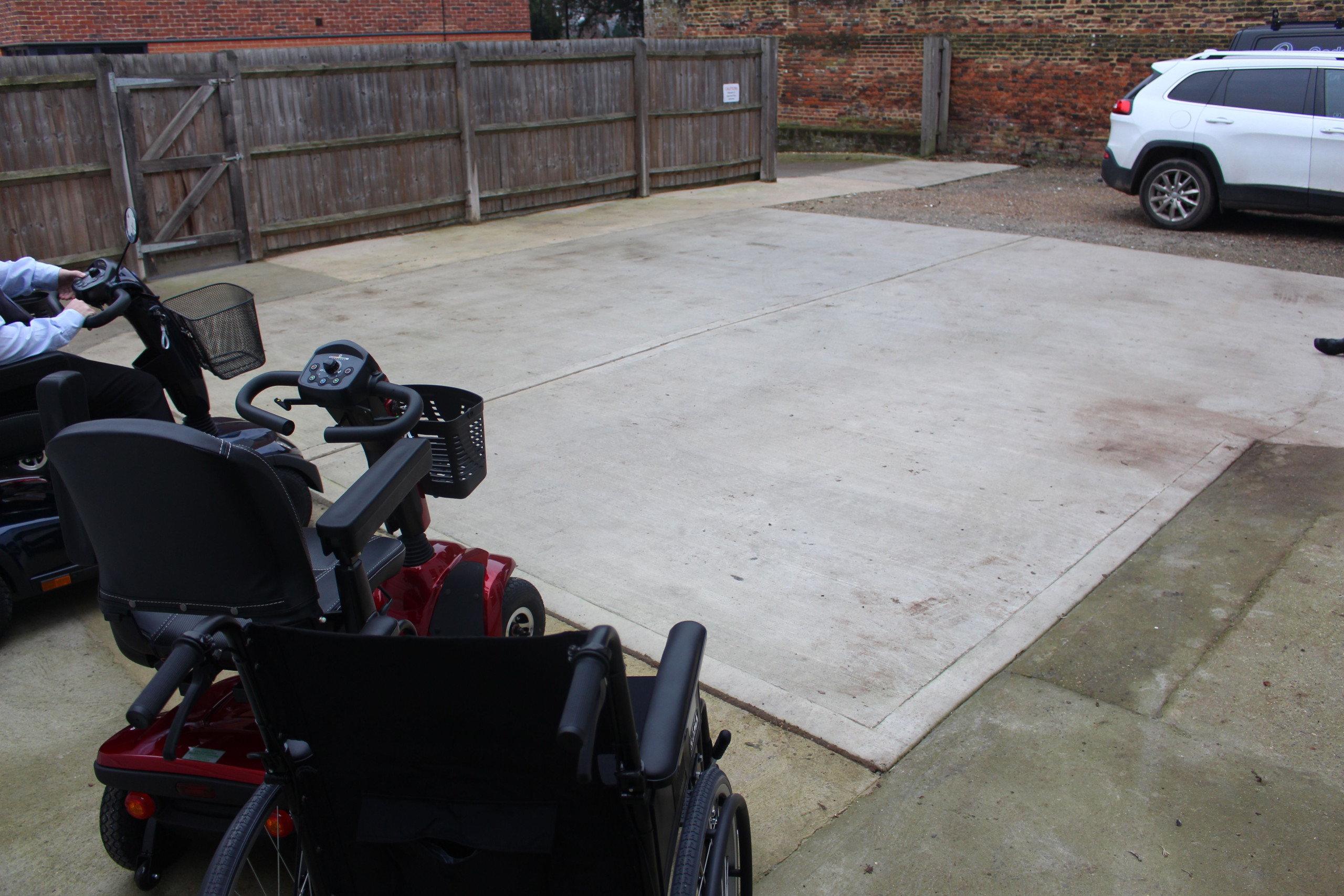 Editors' notes
For further information please contact CCVS CEO, Tracy Rudling on 01206 505250 or email [email protected].
Colchester Community Voluntary Services is an independent charity Established in 1968 to assist charities, voluntary and community organisations in Colchester (250+) through any activities which provide representation, enable development, encourage liaison, nurture strategic partnerships and provide support to promote voluntary action.
Our frontline services are developed in response to local needs and not only assist established community groups but are designed to address unmet needs, with project development defined by the communities we work with to improve their outcomes and life opportunities.
These include Community Development, Community Transport/Shopmobility, Volunteer Centre, Timebank and Community Accounts. We signpost members of the public, provide training for low level skills, apprenticeships and volunteer recruitment. Groups receive assistance on fundraising, business planning, constitutions, policies/procedures, monitoring/evaluation and Quality Marks.