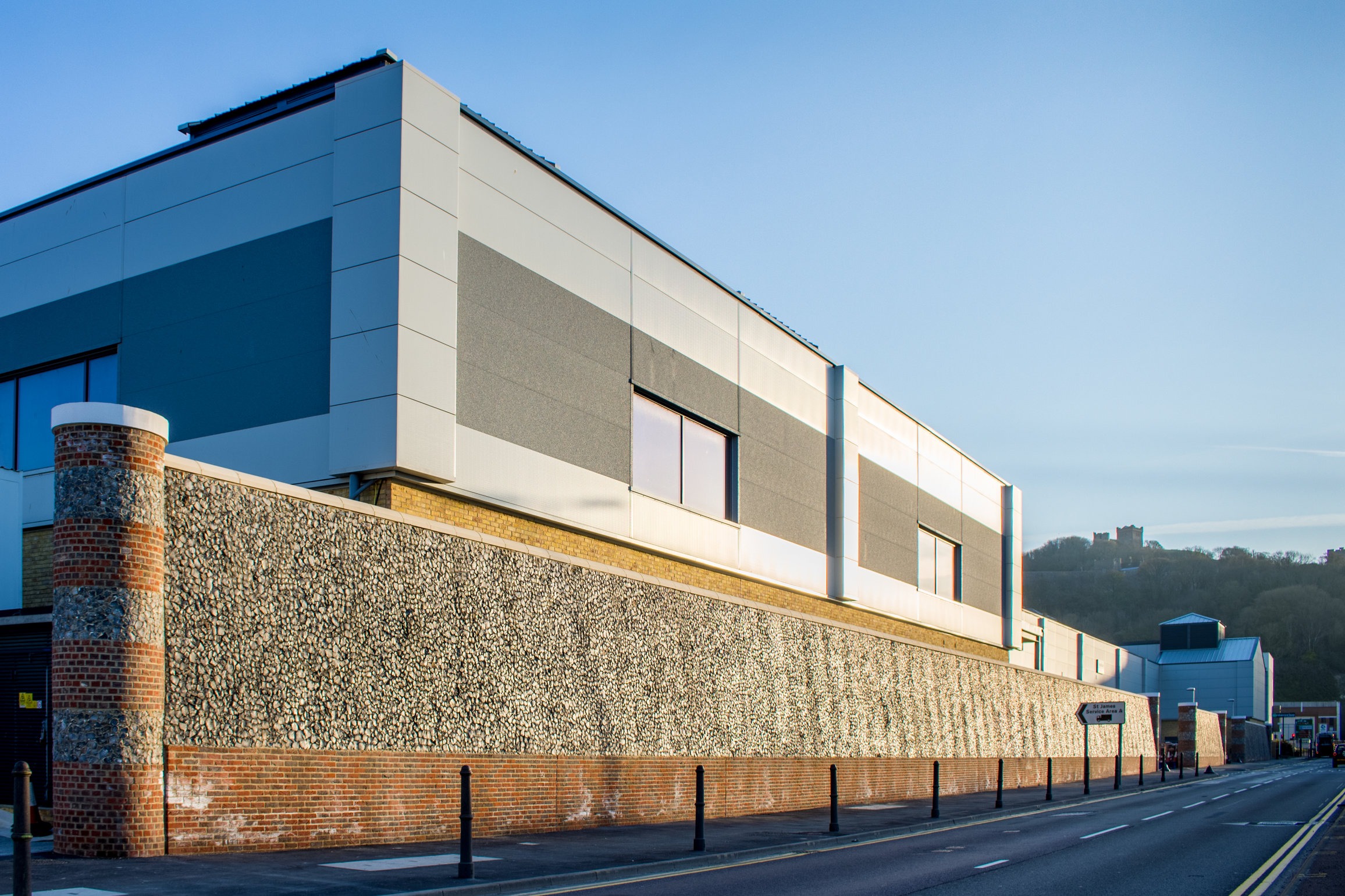 Flint walls completed at dover retail leisure park
We were pleased to announce our recent involvement working alongside RG Group on the design, manufacture and installation of over 90 specialist precast concrete flint embossed retaining walls at the St James Retail Leisure Park development in Dover. The development had been progressing at great speed over the past 2 years and has now opened its many doors to the public.
The St James development has transformed the retail and leisure offer in the heart of Dover and South Kent and is located on the A20, the main road leading to the Port of Dover, making it highly visible and accessible to visitors, tourists and those travelling to and from the port. The development comprises of 156,915 SqFt of new retail and leisure space.
We produced 97 precast concrete walls, ranging from 6 to 11 tonnes, with hand-pressed flint stones to match other walls within the local vicinity, guided by Dover District Council and Historic England. The flint walls are used to screen the service area for the main retail block from the roadside which includes an M&S and Next department store.
For more information on this exciting project and our involvement, click here to view the Flint Walls Case Study.
Alternatively if you would like to find out more about our bespoke precast concrete capabilities, just visit the products section or email us at [email protected]