Chairman Sean Milbank summits Matterhorn for Heavy Metal Truants Charity
Working in conjunction with 'The Heavy Metal Truants', the charity organisation founded by UK rock legends Iron Maiden manager Rod Smallwood, the three charities, Childline/NSPCC, Teenage Cancer Trust and Nordoff Robbins Music Therapy all contribute towards reducing suffering and improving the lives of children and young people in need across the globe.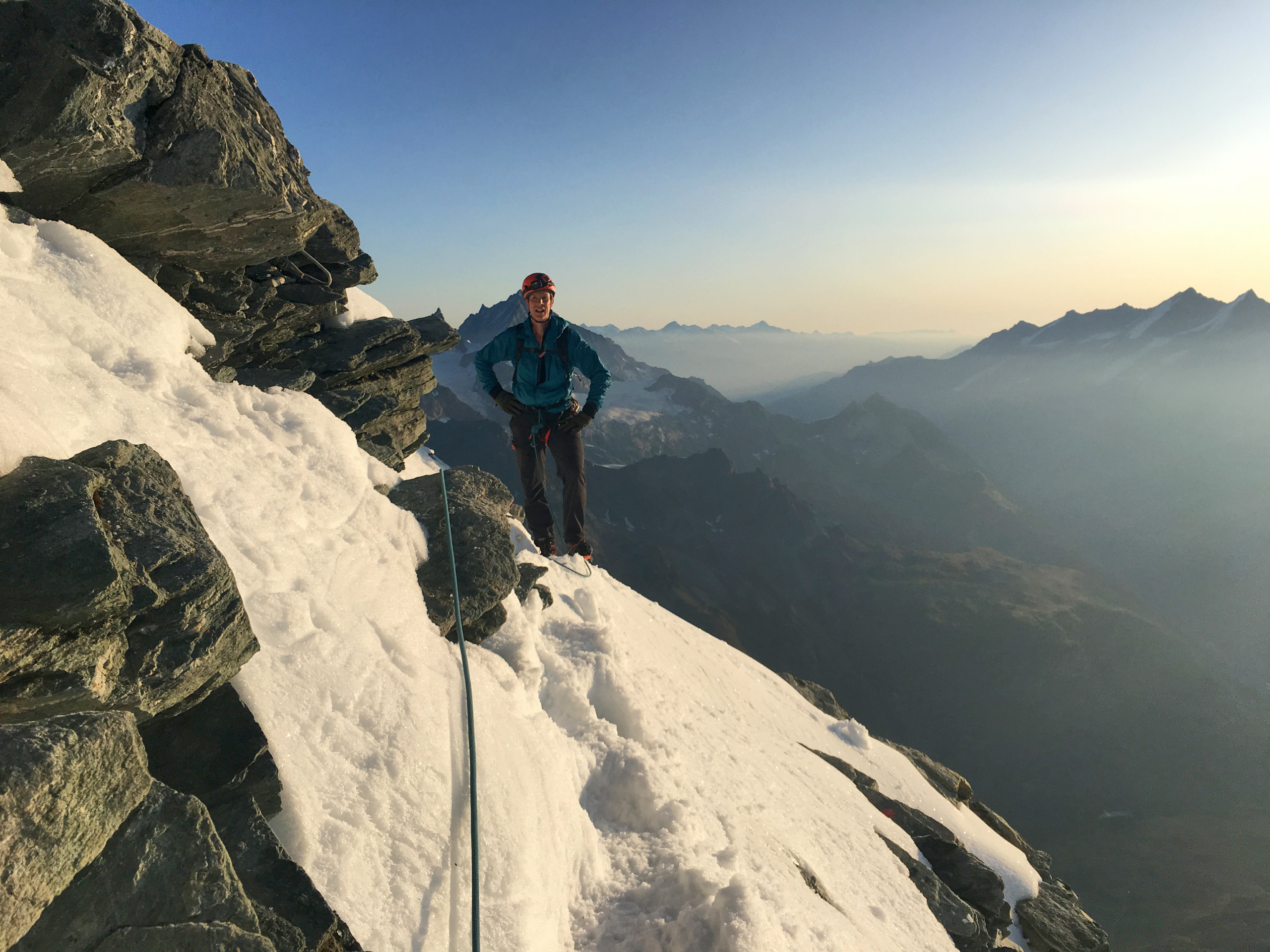 Looking impossibly steep and uncompromising, the Matterhorn is the most iconic peak in the world and was the inspiration for the well-known Swiss chocolate bar, the Toblerone. At 4,478 metres (14,692 ft), it is one of the highest mountains in Europe.
On Friday 23rd August (Day 5 of their adventure) at 5am, the duo began to climb the 1300 metre vertical height gain up the rock ridge, onto the snow section, summit and back, with the aim of completing this in less than 10 hours…
Sean Milbank of The Milbank Group commented – "On Friday at 9.30am we finally reached the Matterhorn summit in less than 4 hours from Hörnli hut. Fresh snowfall meant for icy conditions, so we had to climb with crampons from below the Solvay Hut. Descent to the Hörnli hut was completed faster than our 8-hour target, arriving exhausted and elated before hiking back to Schwarzsee and Zermatt.
I'm honoured to be representing charity donor 'The Heavy Metal Truants' which gives all donations to the 3 charities. With Truants having already raised a total of £580,000, the goal is to reach £666,000 for these 3 children's charities throughout 2019."
The Milbank Group, based in Colchester, North Essex, incorporates leading precast concrete manufacturers Milbank Concrete Products Ltd, GRP fibreglass experts Sui Generis International Ltd, mobile crane hire specialists Cadman Cranes Ltd and the UK experts in silage storage ARK Agriculture Ltd.
The Milbank Group is aware of its responsibility within the community and looks for ways it can continue to make a difference. Providing charitable support is a core objective within the group's overall strategy, and we are delighted to be a part of this immensely important cause. If you would like to show your support by way of donation, please visit the Just Giving page below.
To Donate: https://www.justgiving.com/fundraising/matterhornclimb2019
About The Milbank Group: http://themilbankgroup.co.uk