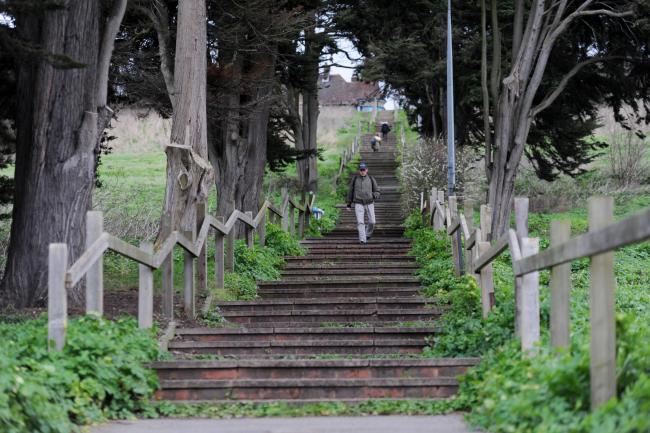 Milbank collaborate with Sui Generis on Belton Hill Step replacement
Milbank Concrete Products, part of The Milbank Group, are excited to announce that they have recently begun work on a unique £1.4m project alongside Sui Generis International (a GRP specialist also part of The Milbank Group) on behalf of Marlborough Surfacing Ltd for Southend-on-Sea Borough Council.
The project, that began in April 2018, will provide 86 individual precast concrete stair flights with cast upstands for handrails, embedded anti-slip GRP stair nosings and an innovative cast channel for bicycle access and transport.
Working closely with Southend Airport due to the projects proximity within their flightpath and the need for the erection of a mobile crane for installation, the new stairs will replace the existing steps at Belton Hill in Leigh-on-Sea and will create additional access to the Belton Hill Gardens and Nature Reserve.
The current steps, which lead up from Leigh Train Station, are heavily used by tourists, commuters, and residents and the replacement project was set in place after the original steps had been damaged by steady cliff slippage over recent years.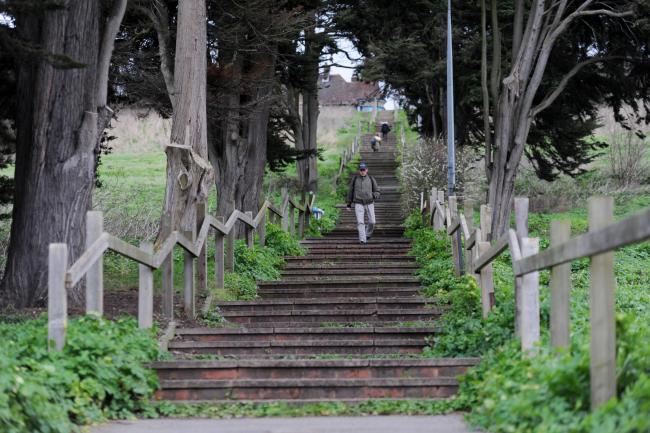 The replacement stairs are comprised of 3 individual timber moulds that were designed in-house by the Milbank design team. Due to the location of the stairs and their proximity to the sea, a specialist mix of concrete was devised to ensure it would be highly durable, without compromising on quality and overall aesthetics.
As well as replacing the existing steps and handrails, further works will include path repairs and the installation of new LED lighting, carried out by the contractor.
This project is a fantastic example of the bespoke capabilities Milbank offer to their customers. Their expertise of precast concrete stairs and ability to design bespoke moulds to suit exact clients needs allows them to continue to dominate the precast concrete industry.
For further information or to make an enquiry, please email [email protected] or alternatively, call 01787 223 931.