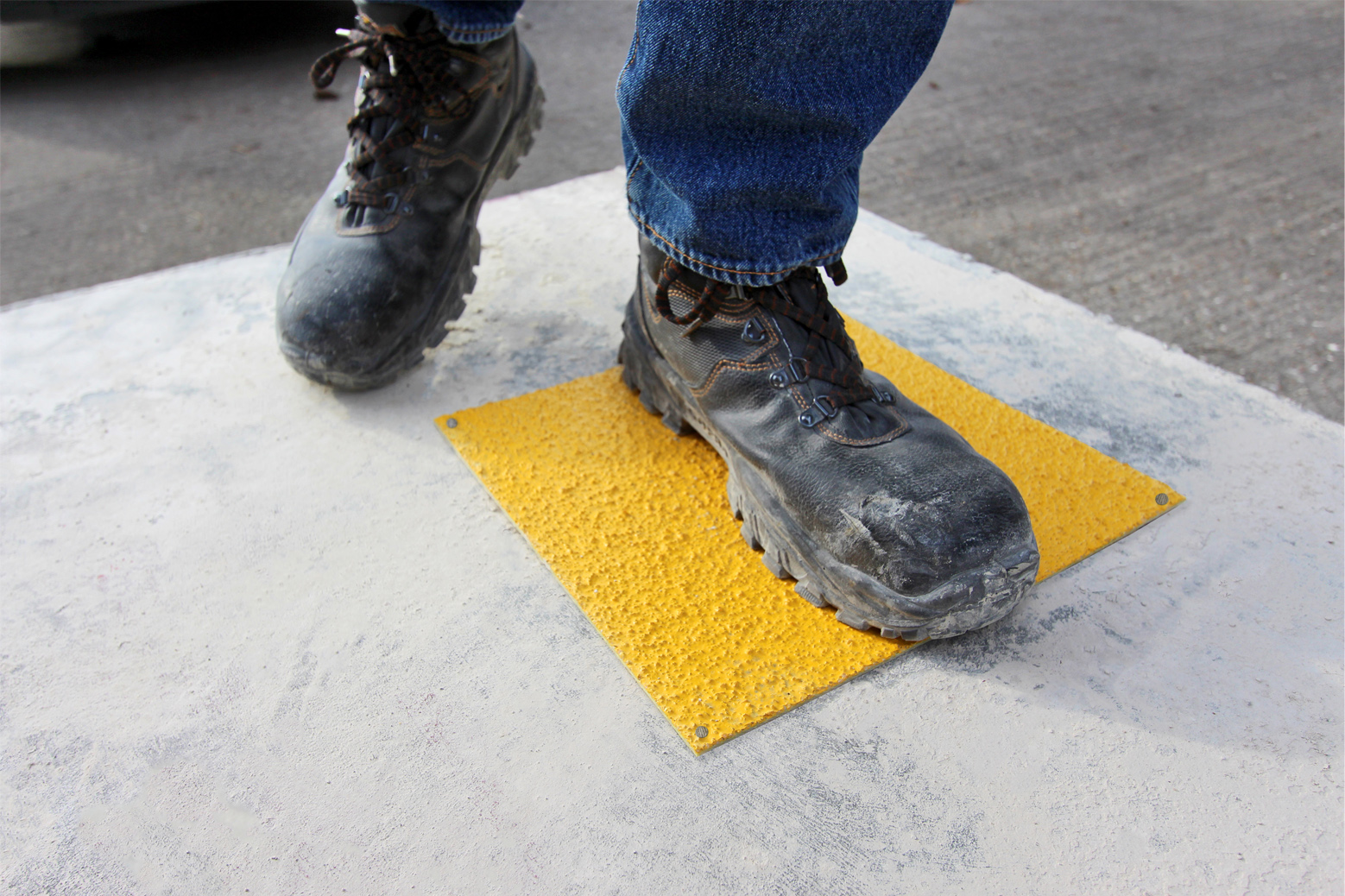 Milbank Concrete Products launch new Hollowcore safety add on
Put your site safety first with our specialist anti-slip SafeTread Hollowcore Covers. Installed by Milbank Concrete Products during your Hollowcore Floor Installation, these specially designed, low-cost, GRP (glass reinforced plastic) covers protect your service holes, allowing continual work to progress on site, minimising any risk of accidental injury.
At a depth of only 3mm, the SafeTread covers are both easy to install and remove and provide an ideal solution for ensuring a trip-free hazard to any precast hollowcore slab with pre-cut service holes.
Designed in-house at Milbank (in conjunction with sister company Sui Generis International), this unique configuration is the only of its kind throughout the UK and is an essential additional element to any professional precast concrete flooring installation.
If you require our SafeTread covers with your hollowcore flooring, please let a member of team know when placing your order.
For more information on our Hollowcore concrete floors, please visit our dedicated flooring page here.
To contact a member of the team: 01787 223931 | [email protected]