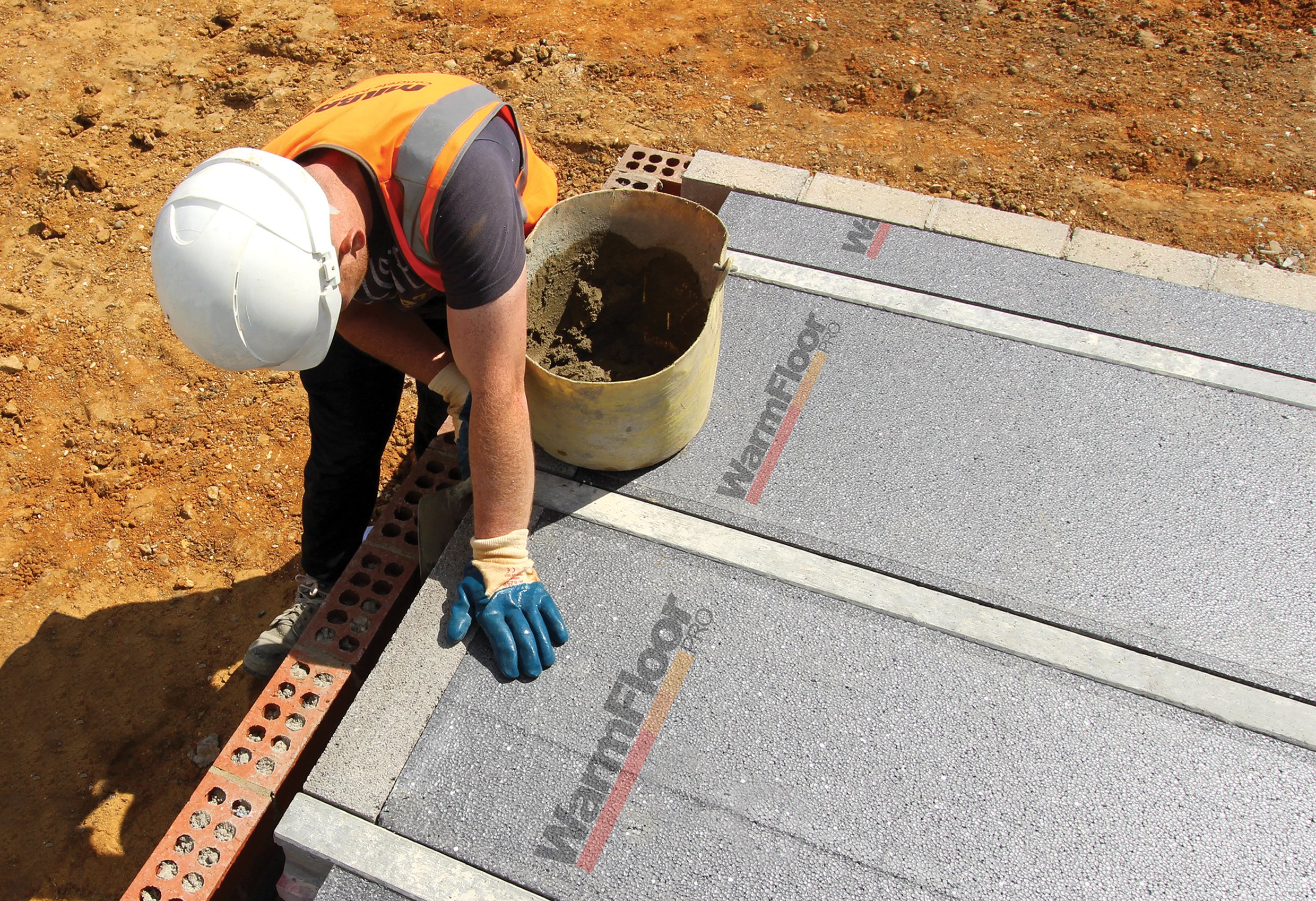 Milbank launch official brochure and installation guide for WarmFloor Pro
At Milbank Concrete Products, we are on a mission to change the way builders and developers think about flooring. With cost-cutting, time-saving and exceptional thermal efficiency in mind, we would like to introduce you to WarmFloor Pro, the new and improved insulated concrete flooring solution.
What's WarmFloor Pro? WarmFloor Pro is suitable for almost any structure, but is most commonly used in housing, from single dwellings to complete housing developments. Without the need for any specialist tools or skills, installation is efficient and streamlined whilst minimising waste and emission rates.
It works by combining rigid insulation modules manufactured from lightweight closed cell expanded polystyrene (EPS panels) which are laid in-between our prestressed concrete beams (either 155mm or 225mm deep) with an EPS top sheet, damp proof membrane and structural concrete topping. Effectively, it's a beam and block flooring system specifically redesigned to save you money.
To download our official WarmFloor Pro Insulated Thermal Flooring brochure (including step-by-step installation guide) please click here Download WarmFloor Pro Brochure or on the image above.
If you are interested in learning more about this revolutionary system, or would like to contact us directly about an enquiry you may have or for anything else, its [email protected] or 01787 223931.