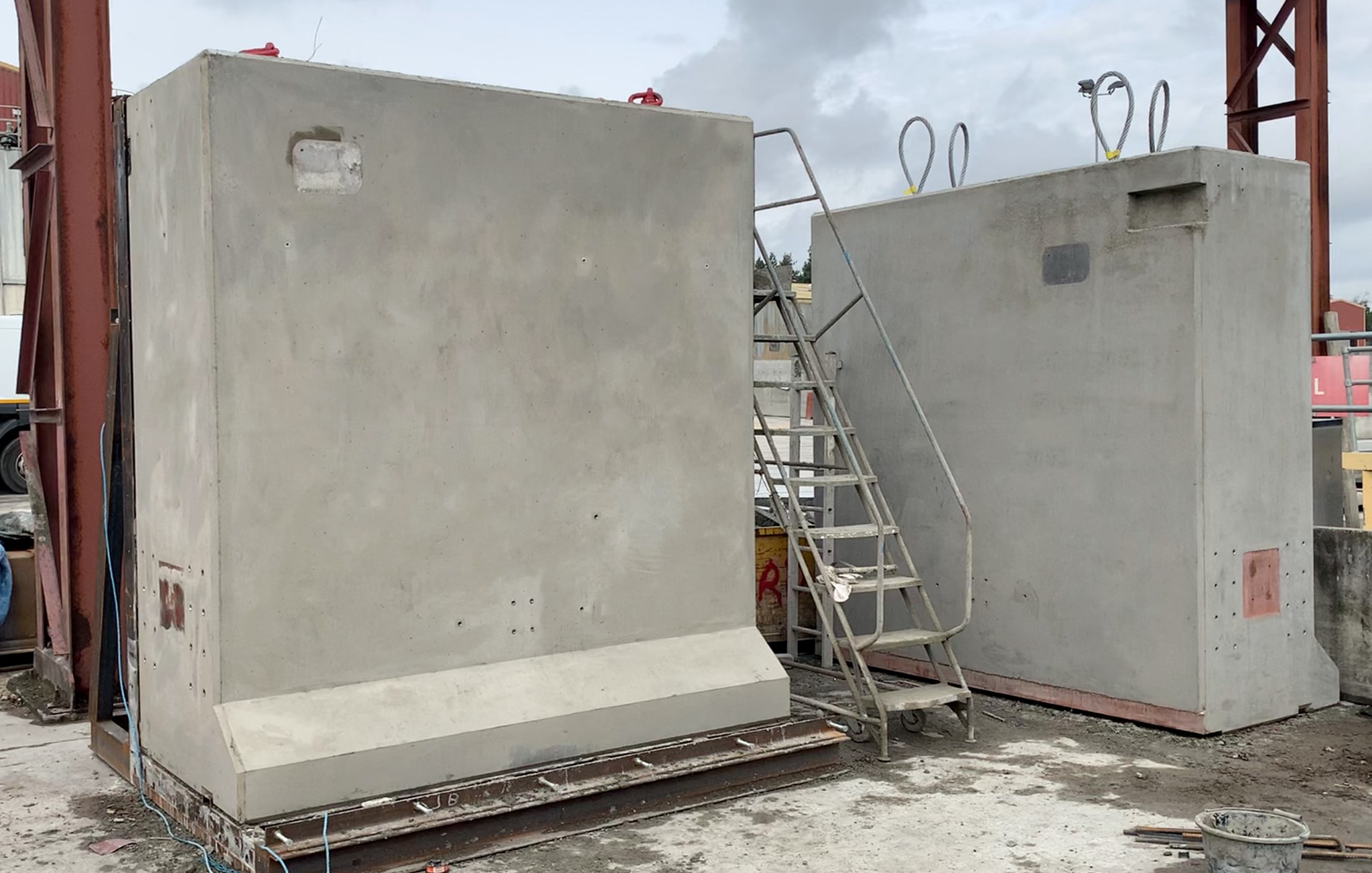 Milbank manufacture two huge 18-tonne precast concrete neutron shields for ESS Sweden
Utilising bespoke steel moulds, the 18-tonne shields (which required the positioning of sockets and fittings to be mm perfect) were cast with a high-quality finish at our bespoke facility in Essex and carefully loaded onto transport using Cadman Cranes flagship 180t Liebherr mobile crane.
Currently under construction in Lund, Sweden, the European Spallation Source (or ESS for short) is a research facility based on what will be the world's most powerful pulsed neutron source. Neutron radiation protection relies extensively on radiation shielding, hence the requirement for vast amounts of precast concrete.
If you have a project that requires a bespoke precast concrete solution, we would love to hear from you. You can contact our bespoke team directly by emailing Mark Ellis at [email protected], or by calling us on 01787 223931.